5 Tips on How to Hire a Top-Performing Loan Officer
To hire a top-performing loan officer for your mortgage brokerage, you should investigate the talent surrounding you and offer competitive rates. For example, if your rivals offer more money to do the same job you want your loan officers to do, then your loan officers will go where the money goes.
You need to consider many other things if you want to retain the best loan officers in the mortgage industry. Please continue reading our guide to selecting top-performing loan officers in your area.

2.- Create a Written Strategy for Recruiting a Top Performer Near You
The best way to strategize is to write down your plan so you can stick to it. When you write down your strategy, you hold yourself accountable for accomplishing your company goals. For example, you could write down information about your target audience, what type of talent you want to attract, and what you expect from their job duties. This ranch strategy will also make it easier for you to interview potential loan officers.
2.-Offer a Loan Officer Competitive Compensation
The mortgage market is competitive among buyers, sellers, and employers. So, if you want to retain loan officers, I'll stick around for a while and improve your customer relations, then you need to offer competitive rates. Otherwise, you'll lose an excellent opportunity to work with a talented loan officer, and your competition will gain what you lost.
3.-Provide a Career Opportunity with Value
The best way to have some leverage in the mortgage industry is to provide career growth opportunities for your officers. This will help you sustain your company's values and improve your workplace environment. For example, many people look for jobs they can stay at until they retire, and offering career development opportunities is a great way to retain your employees. Also, the longer you can keep your employees in your company, the better your company looks to outsiders.
4.-Make a Professional Website and Social Media Page for Your Business
Creating a website or social media page for your business is a great way to use direct marketing to get more people interested in your company. You can also use UX designs to create an attractive logo for your website to draw people's attention. The more positive attention you draw to your website, the more likely people will want to work for your company.
Contact page: Check that your social media site is simple to connect with new customers. You want to make it easy for the borrower to contact you, whether it's through social media platforms, email, or request a free rate quote. Every barrier that stands between you and the borrower is money out of your pocket.
Loan officer FAQ:
Examples of questions:
Will my mortgage payment ever increase?
What factors do lenders consider when determining my interest rate?
What could prevent me from getting a mortgage?
What is the goal of a refinance?
How much does it cost to refinance?
Disclose your area of expertise.
It's understandable that not everyone has a specialty (first-time homebuyers, jumbo loans, FHA loans, etc.), but if you do, make it known.
Observations on your background
This is where you draw a picture of your life before you become a loan officer. It doesn't have to be extensive, but it should include something. Everyone's experience will be unique. If you had a previous career before becoming a LO, you'll have more to talk about than someone who is just starting out.
5.- Set the Stage for a High Production Lender
If you want to be a high-production lender, you'll need to approve loans for properties people want to buy. If you want your future employees to know that you take your work seriously, you'll need to put in as much work as you expect your employees. This way, your loan officers know that you're working as hard as they are, and your production rates will increase.
Final Thoughts
When you have top-performing loan officers working for your company, you'll ensure that customers feel safe getting a loan through you. You'll need officers that can communicate efficiently, have excellent computer skills, and want to improve their careers long-term. To retain these hardworking loan officers, you need to offer competitive compensation to keep them away from your rivals.


Founded in 1998, Professional Alternatives is an award-winning recruiting and staffing agency that utilizes technology and relationships to deliver top talent. Our team of experienced staffing agency experts is here to serve as your hiring partner. Contact us today to get started!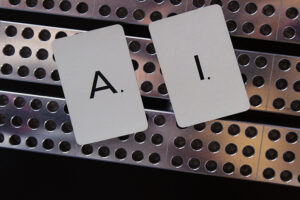 AI in Hiring: Unlocking Efficiency and Accuracy in Four Key Use Cases ‍AI has revolutionized various industries, ranging…
(Read More)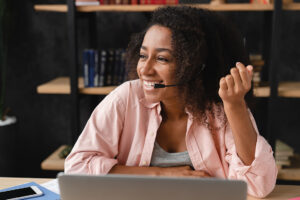 Fluently Navigate Your Sales Support Job Search: Must-Have Tools for Bilingual Professionals ‍   Introduction As the global marketplace…
(Read More)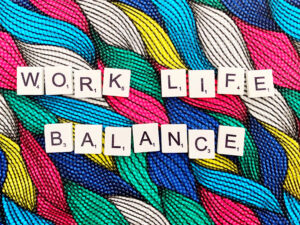 Finding Harmony: Strategies for Achieving Work-Life Balance as a Senior Operational Accountant Introduction: The Importance of Work-Life Balance…
(Read More)