Your Guide to Hiring a Loan Officer in 4 Steps
You must consider several things before hiring a loan officer for your mortgage company. You'll need to assess your target audience, create meaningful relationships, provide training, and be flexible if you want to get the best talent. If you're not careful, then you could miss out on an opportunity to hire officers that can draw in more customers. Please continue reading our hiring guide to learn everything you need to know about hiring a loan officer that fits in with your company.

1.-  Market Yourself to Your Target Audience
Millennial customers are a huge part of the mortgage industry right now because many of them are looking for their first-time or forever homes. So, you'll need to market your company to loan officers who can communicate efficiently with these potential customers. The easier you interact with your audience, the more successful your mortgage brokerage becomes. Alternatively, if your customers think your brokerage is out of touch with their needs, they will seek out your rivals.
2.- Create Meaningful Relationships with Your Candidates
If you want to retain your officers in the mortgage industry, you'll need to provide an excellent work environment that they enjoy. One way you can create meaningful relationships with your candidates is to set defined work boundaries so that you don't have to worry about your loan officers burning out. If you overwork your employees, they will feel negative when they come to work and may seek employment elsewhere. On the other hand, if your employees are happy, they'll stay where they're at and draw in more customers.
3.- Provide Loan Officer Training
One way you can stick out from the competition is by looking for people who work in sales or a pre-established salesperson that you can train as a loan officer. This will open up the window to many new opportunities within your company. You can help your employees get licensed, and your fresh loan officers will bring a new perspective to your company. Experienced loan officers are great, but you shouldn't limit your scope to only people who've worked in the mortgage industry. If you're willing to train more talent, you'll stay ahead of your competition.
4.- Offer Schedule Flexibility
When you offer your employees schedule flexibility, you ensure they know their personal life is important. For example, if they need accommodations to see their kid's talent show or go on a family vacation, they need the flexibility to work with those situations.
People want to work to live, not live to work, so when you show them that their life matters to you, they're likelier to stick around and work for your company with a good attitude. Meanwhile, if you're constantly denying time off or PTO, you create negative emotions among your team.
Final Thoughts
It would help if you kept an open mind when hiring a loan officer for your mortgage company. Market yourself to a target audience and hire people who work well together to generate a positive work environment. When you keep a positive work environment, you won't have to worry about people quitting or working for your rival mortgage company. Remember, the happier you keep your employees, the happier your customers will be.


Founded in 1998, Professional Alternatives is an award-winning recruiting and staffing agency that utilizes technology and relationships to deliver top talent. Our team of experienced staffing agency experts is here to serve as your hiring partner. Contact us today to get started!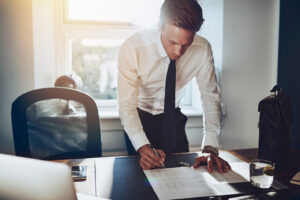 Mastering Modern Litigation: How Houston Paralegals Can Optimize E-Filing and Records Administration ‍ Unlock your potential with the…
(Read More)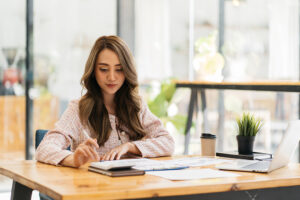 AP Processing Demystified: A Step-by-Step Guide for Recruiters in Houston, TX Introduction to AP Processing As a recruiter…
(Read More)