Inbound Customer Service Representatives' Duties
Inbound customer service representatives have a variety of different duties. Most of the duties center around answering customers' questions and resolving customer issues as they arise. To succeed in this job, you need to be able to communicate effectively and have strong customer support skills.
An inbound customer service representative is often the first interaction that customers have with a company. This is why it's crucial that customer service representatives stay positive and show they are willing to accommodate every need of the customer.

What are the Main Duties of an Inbound Customer Service Representative?
Here are the main things you can expect to do if you're an inbound customer service representative:
Give potential customers information about services and products
Process exchanges and returns
Help customers through post-sale issues
Greet customers, answer incoming calls, and answer all questions about the company's services and products
Give customers guidance when they have questions about products such as not knowing how to use a new product
Work with other team members to schedule meetings
Help customers with product selection and provide information about pricing and features
Anticipate customer needs and preferences by communicating effectively with the customers
Follow up with customers after purchases to make sure they are satisfied
Empathy in talking to customers and building new relations with the organization
Shows agility and analytical skills when organizing the company's daily tasks
Applies discernment in resolving support issues with accuracy
Acts Responsibly with the day-to-day tasks as new challenges arise
Support prospects, running the extra mile, to provide a satisfactory customer experience
Acts with confidence in taking on new challenges, by learning the ropes on new tasks and technology work tools
Follow up with customers after purchases to make sure they are satisfied
Listen to customer's concerns, issues, and questions about the organization
Shows great confidence levels when talking to new people, making them feel welcome
Job Requirements for Inbound Customer Service Representatives
Inbound customer care agents converse with clients to address their inquiries and any potential problems. A good inbound customer care professional possesses excellent customer service and communication abilities.
The "face" of their business is represented by inbound customer service professionals. They must raise awareness of their company, produce leads, and close sales because they are the initial point of contact for clients. Since they serve as the company's first point of contact, inbound customer service professionals must remain upbeat and accommodating during every interaction.
This employment opportunity focuses on establishing trusting relationships with potential clients by responding to any inquiries, grievances, or recommendations they may have in order to increase client loyalty.
There are some job requirements you need to show that will make you more successful at being an inbound customer service representative including:
Education
Most companies only require you to have a high school diploma or GED. Depending on the company, you might be required to have higher education including an associate's or bachelor's degree in a related field.
You will need to show that you have passed courses in relevant fields such as English, communication, business, and computer skills.
Experience and Training
You will need to have at least 6 months of prior customer service experience. One year is preferable. Most companies will need you to go through their training program which can take anywhere from one to three months.
During the training months, you will learn how to use the company's computer system and phone. You will also need to learn about all the products and services that are offered. You will be put through different scenarios where you can practice how to interact with customers and how to handle common customer complaints.
Licenses and Certifications
There are no certifications or licenses needed to become an inbound customer service representative. If some are required, the company will usually offer the certification to you once you have completed a training program.
Skills Needed to Be an Inbound Customer Service Representative
Not everyone can be a customer service representative. You need to be able to have certain skills to succeed including active listening, product knowledge, and being able to work as a team.
Problem-solving is essential, to produce a high level of trust with your peers
Knowing basic marketing strategies, building some handouts, and maintaining communication flow in your office
Show your point of view during meetings, which allows for building trust in your organization
Knowing the skills you need can help you succeed in a job interview and can also show the manager that you are prepared and willing to work hard. Once you have all these skills, you can work yourself up in the company.


Founded in 1998, Professional Alternatives is an award-winning recruiting and staffing agency that utilizes technology and relationships to deliver top talent. Our team of experienced staffing agency experts is here to serve as your hiring partner. Contact us today to get started!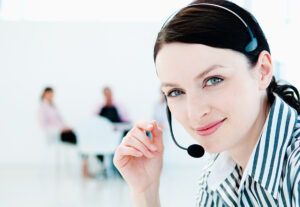 Fluently Navigate Your Sales Support Job Search: Must-Have Tools for Bilingual Professionals Introduction As the global marketplace continues…
(Read More)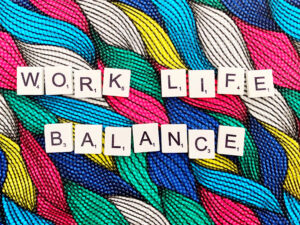 Finding Harmony: Strategies for Achieving Work-Life Balance as a Senior Operational Accountant Introduction: The Importance of Work-Life Balance…
(Read More)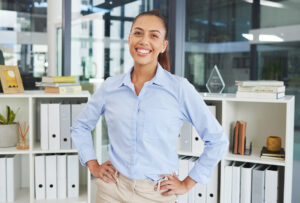 Boost Your Career as a Payroll Assistant: Excel Skills Every Budget Professional Should Master Introduction As a payroll…
(Read More)