How Competitive is the Hiring Process in Mortgage
The mortgage market has undergone significant transformation since the epidemic began; falling interest rates sparked a rush in refinances and, in the summer of 2021, a flourishing buying market. As the total number of mortgage applications rose, so did the demand for qualified mortgage personnel to handle them. As a result, the talent landscape for the mortgage sector is substantially different today than it was before the epidemic, mostly in the favor of candidates.
The Competitive Sales Market
The main thing you need to consider about your hiring process is your candidate's job sales capability. For example, if you want to compete with your rivals, you need loan officers that can persuade customers. So, finding officers with experience in the market and experience and sales would be beneficial.
The Demand for Computer Skills

One of the most in-demand skills in the mortgage market is computer skills at the moment. People didn't have to focus as much on technology to give mortgage loans in the past, but the demand for digital tools has changed significantly over the years. Learning about technology is the best way to see sales improvement because customers like to stay connected for efficient sales.
Most forms you need to hand out during the mortgage loan process could be completed online, making it easier for you and your customers to speed up the approval process. If you neglect to teach your team the computer skills that will keep your company in competition with other mortgage companies, your competition will defeat you.

Finding a Solid Team
When you hire new loan officers to join your mortgage company, you'll have many responsibilities during the process. First, you need to ensure that your candidates can work on your projects and improve your mortgage business productivity if you want to stay in competition with your rivals. One fantastic way to find great talent is to do team bonding activities frequently so everyone feels welcome. The more put together your team is, the more successful your mortgage company will be.
Having a team leader with great communication skills will allow the organization to be more focused and motivated to be challenged with new goals and problem-solving on a constant basis.
Selecting Mortgage Loan Officer Candidates
When you look through your potential hires, you'll need to do background checks, call around, and conduct interviews. It would be best to look into their references and determine if your officer would be a good fit for your company. You must ensure that your talent either has the skills you need.
1.-Communication is essential
You should anticipate working with a person who will spend a significant amount of the initial chat talking you through the full purchasing process. Terms like purchase contract, appraisal, and title should be easily explained by your potential mortgage loan officer. This is crucial for first-time homebuyers.
2.-Personality is Key
Are you the kind of customer who appreciates conversing with someone you know who will inquire about your family vacation and exchange pleasantries? Or would you prefer to start working right away?
Chemistry is crucial because this process depends significantly on the honesty and trust of both parties. You might wish to work with one of the mortgage loan officer's colleagues or locate another lender if you feel concerned about them after your initial talk.
You want someone you can work with throughout the duration of the procedure, which can be lengthy.
Final Thoughts
The mortgage company hiring process is competitive because there are many talents you need to seek out and evaluate. So, your company will need to stay up to date on their computer skills and work on team building to create a productive environment. Then, when you're ready to select your candidates to hire, you'll need to do background checks to ensure they're a good fit. Keep your mind open during the hiring process if you have a position that could be entry-level.


Founded in 1998, Professional Alternatives is an award-winning recruiting and staffing agency that utilizes technology and relationships to deliver top talent. Our team of experienced staffing agency experts is here to serve as your hiring partner. Contact us today to get started!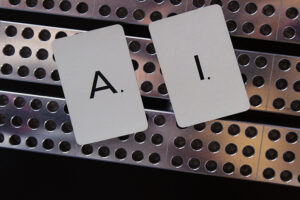 AI in Hiring: Unlocking Efficiency and Accuracy in Four Key Use Cases ‍AI has revolutionized various industries, ranging…
(Read More)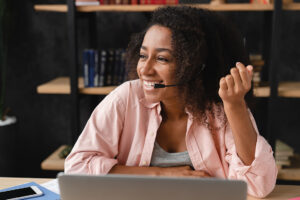 Fluently Navigate Your Sales Support Job Search: Must-Have Tools for Bilingual Professionals ‍   Introduction As the global marketplace…
(Read More)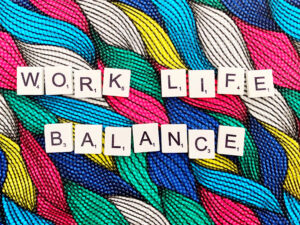 Finding Harmony: Strategies for Achieving Work-Life Balance as a Senior Operational Accountant Introduction: The Importance of Work-Life Balance…
(Read More)