Top Duties of a Commercial Collector?
Hiring a commercial collector for your business is a great way to receive the funds that you're owed. When you hire a commercial collector, you don't need to consolidate this debt with an intermediary like a debt collection agency.
However, commercial collecting isn't a job that's designed for the faint of heart. There are many complications these collection specialists need to prepare themselves for. Please continue reading to learn about the principal duties of a commercial collector.
Critical Skills Debt Collectors Need
Some customers don't realize that they have outstanding debts within an organization. So, when a commercial collector goes to track them, it can create an unpleasant situation for everybody involved. These are critical skills collectors need when negotiating with debtors.
Ability To Track Customers
Organization Skills To Update The Status Of Payments
Strong Understanding Of Deadlines
Ability To Negotiate Discrepancies With Customers
Ability To Handle Complaints
Willingness To Accept Partial Payments
Critical Thinking
Office And Database Software Skills
Prioritization Skills
Multi-Tasking And Time Management Skills
Negotiation And Conflict Resolution Skills
Ability To Work Independently
Unfortunately, collecting debts from clients is not a pleasant job because there are several upset parties during this process. The ability to resolve and recover debts from these people goes a long way in this industry.
A commercial collector might also have several questions when working on a specific case. You'll need to let your collectors know the proper ways to get answers to these questions so they can handle tasks efficiently.
Job Requirements of a Debt Collector
Now that you understand the critical skills a commercial collector should have before handling a job let's discuss what the job entails.
Experience in locating defaulters through the use of publicly available databases and records

Using information for finding customers who owe money

Experience developing and implementing debt recovery plans and loss prevention strategies.

Staying calm during the negotiation process

Investigate and resolve Discrepancies

In-depth knowledge of the FDCPA and professional codes of conduct

Outstanding recordkeeping and interpersonal skills

Certification or training in debt collection is preferred.
It's no secret that when you collect money from people who don't have it, you will encounter some angry people. Debt collectors needed to remain cool and collected during the process to increase the chances of finding a resolution.
Hiring a commercial collector to handle these tasks instead of going through a debt collection agency creates a great reputation for your business. In addition, you'll save money and be more likely to receive outstanding debt from non-paying customers when you avoid collection agencies.
When debtors make partial payments on outstanding funds, they're more likely to pay off the bill eventually. Therefore, a commercial collector must often touch base with these clients to ensure they receive timely payments.
Final Thoughts
Going through a debt collection agency instead of hiring a commercial collector might seem like an easier method initially. However, people are less likely to get in touch with a debt-collecting agency than they would with an independent business. So, you're more likely to receive payments for outstanding debt from customers when you hire a commercial collector.
It's important that the person you hire for this role can negotiate with people, keep a cool head, and track down people who own the business money. These duties often involve plenty of research on the employee's end to find people to collect money from.

Founded in 1998, Professional Alternatives is an award-winning recruiting and staffing agency that utilizes technology and relationships to deliver top talent. Our team of experienced staffing agency experts is here to serve as your hiring partner. Contact us today to get started!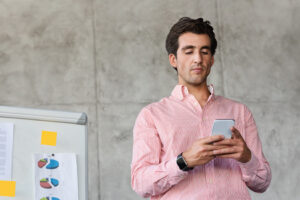 Exploring the Impact of Legal Landscape on the Rapid Adoption of Generative AI in HR ‍Introduction to Generative…
(Read More)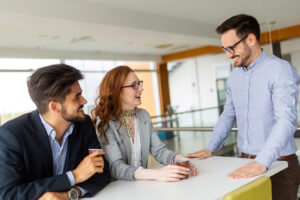 Rising to New Heights: How to Seize the Exciting Opportunities as a Marketing Analyst The role of a…
(Read More)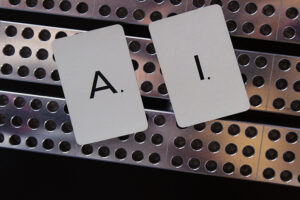 AI in Hiring: Unlocking Efficiency and Accuracy in Four Key Use Cases ‍AI has revolutionized various industries, ranging…
(Read More)