Cash Application Specialist Interview Questions
Credit applications mean a lot to people on an individual and business basis. If you're hiring a cash application specialist to manage loans, there are plenty of questions you should ask during the interview. Refusing to ask the correct questions during this process could make you hire someone incapable of the job duties.
Please continue reading to learn everything you need about interview questions for a cash application specialist. If you're on the hiring end of things, you'll have an easier time choosing the correct candidates with this guide. Alternatively, this guide can help job seekers determine if a cash application specialist job is right for them.
Cash Application Specialist Important Questions
It's important to conduct interviews with candidates to choose the right people for your business. Even if someone has plenty of experience in this industry, they might not be a good fit for your company. Ask these important questions throughout the interview to make a good hiring decision.
What are your experiences handling customer invoices?
There are plenty of positions that require people to handle customers and invoices. Any position that handles customer service likely handles cash management. It's important to ask questions during the interview process, so you understand how people deal with customer invoices.
How do you choose the right candidate to give loans to?
A cash application specialist must look through extensive records to choose the right people for loan approval. You don't want to approve loans for people with a bad history with payments or outstanding debt. Looking through these records helps businesses make successful loan decisions.
What information have you learned from previous customer interaction positions?
A loan specialist needs to speak in person with clients and answers any questions they have about these loans. Therefore, customer service experience and skills in dealing with people are crucial when hiring for this role. If people feel uncomfortable speaking to your specialists, they're unlikely to get a loan through your company.
Do you have an easy time understanding currency and payments?
People that hold a cash application specialist position need to have a great understanding of how payments work. The loan specialist needs to understand the basics listed below before being hired for the job. Otherwise, he/she will struggle to do the job and complete the tasks required of him.
What are the Cash Application position's flaws?
When the candidate responds to this question, try not to be critical. Instead, focus on those weaknesses and how your potential candidate can turn them into a positive advantage that will add value to the job he is interviewing for.
Ask about a typical day at work and how it starts.
Focus on how your candidate starts each day, the planning and execution of each task, as well as the most recent delegation of projects that may come up during the day. As soon as the work orders are delivered, ensure that he/she has all of the necessary tools and that the equipment is in sufficient supply.
Also, ensure that your potential candidate mentions setting aside time to provide workers with security guidelines and conduct drills.
Identifying Communication Skills During an Interview
Experience isn't the only thing to look for when you choose a cash application specialist for your company. The interview process is extremely important when identifying your candidates' communication skills. If you have an easy time conversing with your potential employee during the interview, your clients will likely feel the same way.
Final Thoughts
There are plenty of skills that contribute to the creation of an excellent cash application specialist. However, it's hard to teach interpersonal skills to people, and the interview process can give you great insight into how well your candidate communicates. You need someone who feels confident about finances to approve or decline loan applications for businesses and individuals.

Founded in 1998, Professional Alternatives is an award-winning recruiting and staffing agency that utilizes technology and relationships to deliver top talent. Our team of experienced staffing agency experts is here to serve as your hiring partner. Contact us today to get started!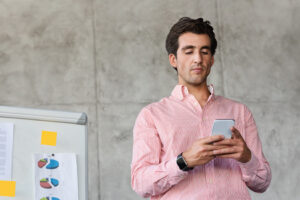 Exploring the Impact of Legal Landscape on the Rapid Adoption of Generative AI in HR ‍Introduction to Generative…
(Read More)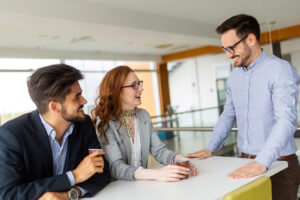 Rising to New Heights: How to Seize the Exciting Opportunities as a Marketing Analyst The role of a…
(Read More)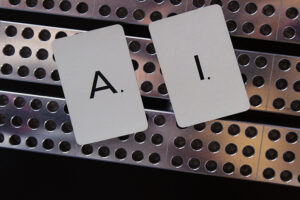 AI in Hiring: Unlocking Efficiency and Accuracy in Four Key Use Cases ‍AI has revolutionized various industries, ranging…
(Read More)