Roles and Responsibilities of a Financial Engineer
If you are wondering what a financial engineer does, this guide will explain to you all the roles and responsibilities. Financial engineers usually need an advanced degree before they can get a job in this field.
They study engineering, finance, and economics while they are in university to get a well-rounded approach to being able to work as a financial engineer.
One of the main roles of a financial engineer is to be able to look at market trends and analyze them. They use data and numbers to be able to make sure they are making the best financial models that can be used for the current trends and ones that can be easily modified when the trends change and they need to make new ones.
They are also in charge of forming and using statistical calculations. These calculations are often very complicated and only other financial engineers or analysts are able to understand them. They also know how to use computer software and other technological investments to be able to come up with these calculations.
Once they have the market data, they are now able to make pricing and trading models to make sure the analysis fits into the models and can all be used together.
If the engineer is coming into a company that already has financial models and tools, they will be able to redesign them and make them work better. The main goal is to help make new ways for people to invest their money while taking as few risks as possible.
Main Job Duties
Above was a few descriptions of the roles of the engineer and what to expect when it comes to their job. Here are the main duties they are expected to form on a daily basis:
Create financial models with accuracy for corporations so they can manage liabilities and assets

Work with clients to overcome financial challenges and create solutions for current market conditions

Improve current financial products and create new ones when necessary

Work with the management at the corporation to make budgets and make sure the financial models are working well

Create new investment strategies for companies or individuals depending on the sector they are working in

At the end of the quarter, they are needed to conduct audits and look at financial statements to make sure all regulations are being met

Create programming Java classes for fixed-income instruments; create analytics for price/yield, duration, convexity, and carry

Fast learner to adapt to the constant technologies and new algorithms.

Wide knowledge of accounting computer programs to calculate financial records with accuracy

Help to make new products and services when there are changing or new trends in the industry

All account-related issues are monitored, and expert advice on various methods and processes for existing systems is provided

Teach other group members about the structure and operation of the line of credit securities.

The use of derivative products to handle risk as well as generate customizable finance instruments can help a company achieve its strategic goals

Stay current on their competitors' successful use of financial engineering.

Create financial derivative products with pricing that reflects the value of the intellectual property.

Having the knowledge to work with software developers to create effective implementation methods for a variety of functional products

Collaborate with banks and mutual funds on monthly valuations of fixed-income securities.

Great ability for problem-solving and developing creative financial solutions to resolve them.

Monitor cash inflows and outflows to assist organizations in accurately predicting how much money will be available to use in the future. This allows businesses to pay vendors and suppliers on time and decide when to purchase new assets.

Having great performance in managing financial statements and a great ability to work and produce records for petty cash and data inventory
As you can see, the main part of their job is to create new financial models to help people invest and overcome financial hurdles.
Financial engineers are important because they make new investment models depending on the changing trends. Market trends are important because they change daily and models need to be used and created so that investments are done correctly.
Financial engineers work with both individuals and engineers to ensure all the money is being put in the best places and that not a penny is wasted on risky investments.

Founded in 1998, Professional Alternatives is an award-winning recruiting and staffing agency that utilizes technology and relationships to deliver top talent. Our team of experienced staffing agency experts is here to serve as your hiring partner. Contact us today to get started!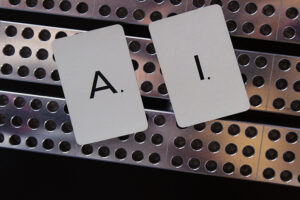 AI in Hiring: Unlocking Efficiency and Accuracy in Four Key Use Cases ‍AI has revolutionized various industries, ranging…
(Read More)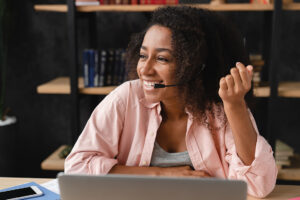 Fluently Navigate Your Sales Support Job Search: Must-Have Tools for Bilingual Professionals ‍   Introduction As the global marketplace…
(Read More)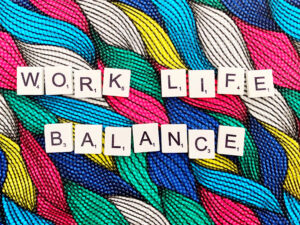 Finding Harmony: Strategies for Achieving Work-Life Balance as a Senior Operational Accountant Introduction: The Importance of Work-Life Balance…
(Read More)