Admin Assistant Duties and Responsibilities 
Admin assistants are an important aide within an organization. They complete tasks, support advanced administrators, and keep the office running smoothly. Their duties will vary but will require a variety of skills to perform their duties effectively.
If you are planning on becoming an admin assistant, you want to know about these duties and responsibilities. This will help you prepare for what you can do when hired by an organization. Some of the tasks may vary depending on the organization you work for.
Let's take a look now at this brief, in-depth guide on admin assistant duties and responsibilities.
Greetings and meeting management
An admin assistant is usually the first point of contact. They will receive clients and visitors and greet them accordingly. They will also make sure they are comfortable in the environment.
They will manage meetings to ensure that everyone is aware of the schedule. An admin assistant will make sure a meeting runs without any snags. They will distribute and collate any necessary materials available such as agendas and reports.
Correspondence and Filing
An admin assistant is responsible for handling correspondence. This includes emails, letters, and phone calls. One of the skills of an admin assistant is effective communication.
You are a professional communicating with other professionals. These include clients, stakeholders, and other important people who have ties to the organization. They can also prioritize and manage their workload so the correspondences are delivered in a timely manner.
One of their other responsibilities is filing. They can do this both in electronic and physical form. They will also be able to find these files with ease.
Bookkeeping
An admin assistant can perform bookkeeping duties such as processing invoices and reconciling accounts. Because the responsibility is mostly digitized, an admin assistant will need to be proficient in accounting software along with basic accounting principles.
Time administration
Anyone with administrative experience will tell you how important it is to keep track of your schedule so you can complete your tasks without missing anything. Admins are frequently juggling multiple tasks at once, so excellent time management skills are required.
Managerial Skills
Organization and resource allocation are major elements of the Administrative Assistant's responsibilities. You must understand how to keep yourself and others organized, as well as how to prioritize tasks in a given list.
Performing advanced tasks
These advanced tasks include but are not limited to analyzing data, developing presentations, and creating reports. With these tasks, an admin assistant will need to be familiar with certain software and programs.
These include but are not limited to Microsoft Office (Word, PowerPoint, Excel) or other equivalents such as Google Docs, Sheets, and Slides. You don't need to be a wizard at it.
You need to have decent enough skills to perform the tasks. The more you are able to do something, the better.
Written Communication
Grammatical structures, Spell check, punctuation, and writing abilities are necessary for an Administrative Assistant who must be proficient in a variety of styles such as creative, professional, technical, educational, and more.
Final Thoughts
An admin assistant will be able to perform various tasks for executive-level figures in an organization. It may seem like a difficult job because of the various responsibilities. Once you get it all down packed, it will seem effortless to do.
You will be the point of contact with someone important. You will communicate with people who are close to that specific person or the organization. So, it's important to be great at communicating and making sure they have what they need to make the day go smoothly.
If being an admin assistant is something you want to do, find an organization looking for one.

Founded in 1998, Professional Alternatives is an award-winning recruiting and staffing agency that utilizes technology and relationships to deliver top talent. Our team of experienced staffing agency experts is here to serve as your hiring partner. Contact us today to get started!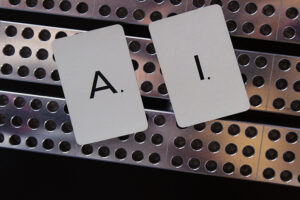 AI in Hiring: Unlocking Efficiency and Accuracy in Four Key Use Cases ‍AI has revolutionized various industries, ranging…
(Read More)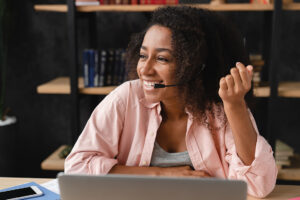 Fluently Navigate Your Sales Support Job Search: Must-Have Tools for Bilingual Professionals ‍   Introduction As the global marketplace…
(Read More)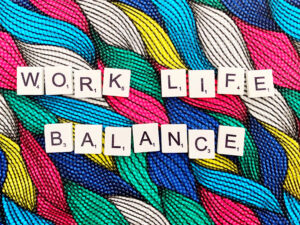 Finding Harmony: Strategies for Achieving Work-Life Balance as a Senior Operational Accountant Introduction: The Importance of Work-Life Balance…
(Read More)