Houston Rodeo General Safety Recommendations
The Houston Rodeo is still going and there are a great variety of activities for adults and kids to enjoy and share. We have a list of tips to help you and your family stay safe while you are creating the very best memories.
1.- Form a group. Unfortunately, shady characters are always on the lookout for lone individuals to prey on. In a group, you present a less appealing target and have the support of friends or family if anyone treats you inappropriately.
2.-Keep cell phones charged and handy. Before you leave the house, make sure your phone is fully charged. You never know when you'll need it for something other than social media. Get everyone in the group to agree to answer their phones if they ring, as phone calls in the middle of an event are frequently ignored.
3.- Wear distinguishing clothing that you can spot from a distance or in a crowd. This not only makes it easier to spot someone in a crowd but also makes it easier to describe a missing person to security personnel. It's also a good tip for child safety (see below).
4.-Find the nearest exits. Everyone will rush to the nearest exit in an emergency. If you know the location of alternate exits as well as the one closest to you, you can improve your chances of escaping. Make a quick reconnaissance of your surroundings and note the quickest route out in case you need it.
5.- Locate first aid rooms or stands. You will know where to go and who to call if an accident occurs. Hopefully, you won't need it, but knowing ahead of time is preferable to panicking if anyone in your party is injured.
6.- Keep hand sanitizer on hand and use it frequently to clean your own and your children's hands. E.coli bacteria can be carried by animals, and it is easily transmitted if you touch a contaminated surface and then touch your mouth, nose, or eyes. We all like snacks at the rodeo, so taking precautions against food poisoning or other infections picked up from surfaces you lean on makes sense.
7.- Stay alert. Beware of your surroundings while driving through the rodeo grounds and parking lots. Foot traffic is especially heavy during RodeoHouston and pedestrians aren't always paying attention. Make sure you stay aware and alert at all times. This means avoiding texting and driving, or any other possible distractions.
8.- Take care as you walk. Cross the street only at corners or crosswalks, and walk on sidewalks or paths whenever possible. If you must walk in the street, keep to the road's edge and face oncoming traffic.
9.- Use some rest. Visitors frequently plan to attend events multiple nights in a row because there is so much to see and do. Make sure you're getting enough rest in between shows. Adults should get at least seven hours of sleep per night, according to the CDC. Remember that drowsy driving is just as dangerous as drunk driving.
Tips for Parents and Kids
Small children and their parents can easily become separated in a crowd. A youngster can disappear from view in a split second if you let go of their hand or turn your attention away from them. These are some preventative measures you can take and what to do if it does happen:
1.-Put some identifying information on the child. Most parents don't want to blatantly advertise their child's name and contact details, but alternatives include your name and cell phone number tucked inside shoes or pockets. Tell your child to remember where this helpful information is if they happen to get lost.
2.- Make sure your phone is charged, and always answer if it rings. The first point of contact when a lost child is found will be via phone if possible.
As they say, being prepared is key. There aren't many accidents or emergencies at the rodeo considering the thousands of spectators who come each year. You should be able to enjoy yourself while staying safe with the help of these suggestions.

Founded in 1998, Professional Alternatives is an award-winning recruiting and staffing agency that utilizes technology and relationships to deliver top talent. Our team of experienced staffing agency experts is here to serve as your hiring partner. Contact us today to get started!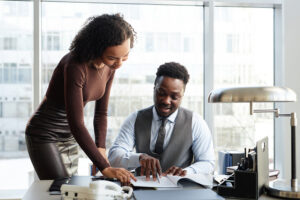 From Experienced to Exceptional: A Guide to Excelling in Legal Assistant Interviews Introduction to Legal Assistant Recruitment In…
(Read More)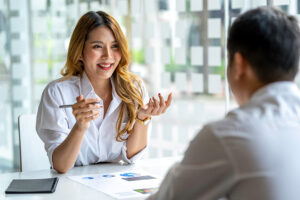 Unlocking the Secrets of Successful Escrow Disbursing: A Comprehensive Guide Introduction to Escrow Disbursing Escrow disbursing plays a…
(Read More)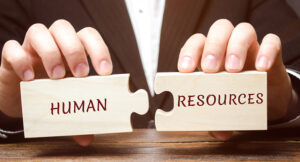 Unlocking the Power of HR Reporting: Best Practices for Recruitment Managers ‍Image Source: Unsplash ‍Introduction to HR Reporting…
(Read More)