How To Recruit A Retail Store Manager
A retail store manager is responsible for various duties. They are part of a team that will help grow a retail business and maintain sustainable success. They are responsible for overseeing the employees that aim to help find the customer what they're looking for.
The right manager is someone who can improve sales. All while optimizing operations and ensuring that existing team members fulfill their specific roles such as customer service or cleaning. When finding a retail manager, it's important to follow a strategy to find the right one.
Likewise, the new retail store manager must put together a strategy aimed at growing the business. This brief guide will show you how. Let's look at the following steps that you need to take.
Consider experience!
Experience in a retail environment is one of the best indicators for hiring the right manager. If they are familiar with retail stores that are like yours, they are worth considering. The right candidate should be experienced enough to handle high-paced environments such as retail stores.
They must supervise the team. This is part of their main responsibilities. They should also have skills in whom to look for in team members.
Are they able to interview candidates properly? Do they know what kind of skills and specialties they are looking for in an employee? This is just part of the duties a manager must have.
Can they schedule shifts accordingly? Are they comfortable running the store if they are short-handed? This might come in handy for a manager on those days when it can happen.
They should also have experience in merchandise or stocking management and bookkeeping. Keeping track of the metrics such as budgets will be vital for store performance. This can allow the manager to make critical decisions on the store's operations going forward.
Tasks of a Great Retail Store Manager
A great Retail Store Manager candidate will have the following skills and characteristics, as well as relevant work experience:
Previous retail experience or a bachelor's degree in business administration
Computer database administration
Team leadership software skills
Sales and customer service techniques
Training and retaining talent
What are the benefits of hiring a retail store manager?
A new retail store manager can have an impact on your current team and bottom line. A good retail store manager can help:
Manage to order, receive, and inventory management
Train, recruit, and supervise sales and operations personnel; effectively
Managing budgets and merchandise to increase sales.
Post job postings
Today's jobs are commonly found online. You can post them on sites such as Monster, CareerBuilder, and others. Social media platforms such as Facebook and LinkedIn will be excellent places to get the word out about a job opening.
Openings in the job market may not always be listed. Typically, it is filled through word-of-mouth referrals. However, posting the opening online will be supplemental to your hiring strategy.
Find the right candidates
You will have a variety of candidates to work with. As mentioned, the experience should be a plus, if not, a requirement. From there, you can interview candidates you believe are best qualified.
Finding the right candidate can be a challenge. That's because some of them will be equally experienced and skilled when compared to each other. The interview process may help you come to a decision on who will better serve the interests of the retail store.
Be sure to ask the candidates challenging questions. This can include critical situations that will get prospective manager to put their decision skills to the test.
Final Thoughts
A retail store manager is someone who will keep your store up and running. They will take good care of the team and will help reach the business goals that need to be achieved. Whether it's increasing sales or improving the overall customer experience, a retail manager must lead the charge.
Finding the right retail manager is a time-intensive process. It's well worth it. You're finding the right individual who has the experience, skills, and abilities to make a retail store thrive.
When putting your listing out there, be as specific as what to look for in a candidate. You will draw in qualified individuals and keep out the ones that don't meet the requirements.

Founded in 1998, Professional Alternatives is an award-winning recruiting and staffing agency that utilizes technology and relationships to deliver top talent. Our team of experienced staffing agency experts is here to serve as your hiring partner. Contact us today to get started!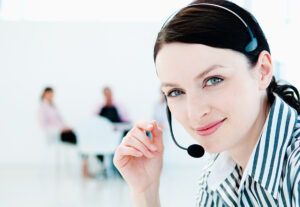 Fluently Navigate Your Sales Support Job Search: Must-Have Tools for Bilingual Professionals Introduction As the global marketplace continues…
(Read More)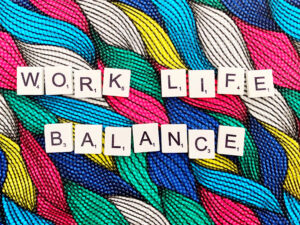 Finding Harmony: Strategies for Achieving Work-Life Balance as a Senior Operational Accountant Introduction: The Importance of Work-Life Balance…
(Read More)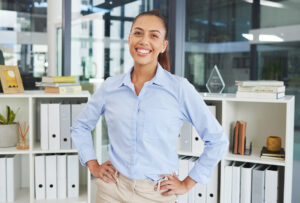 Boost Your Career as a Payroll Assistant: Excel Skills Every Budget Professional Should Master Introduction As a payroll…
(Read More)