Qualifications of Accounts Payable Support
Accounts payable support is someone who will work in the finance department of a business. Their responsibilities include handling invoice processing, the ability to generate checks, and ensuring compliance with company policies and principles. Accounts payable is also responsible for maintaining accurate and up-to-date financial records.
This will ensure that all payments are made in a timely manner. It's important that someone has strong attention to detail, knowledge of finance and accounting principles, and is able to keep things confidential.
This quick guide will go over what qualifications are needed for accounts payable support. Let's get started.
Education and Credentials
Prospective candidates for accounts payable support roles should have a degree in finance, accounting, or related fields. The degree will ensure that a candidate has knowledge of accounting principles, and financial analysis, and understands the roles of accounts payable in a finance department.
It may be a good idea to look for additional credentials. This includes but is not limited to Certified Accounts Payable Professional (CAPP) and Certified Payment Professional (CPP). They must also show a commitment to continuous learning and developing themselves professionally.
While not necessarily a credential, a hiring manager may want to look for someone who is a good fit for the company's values and culture.
Attention to Detail
It is important for someone in accounts payable to have this. That's because they are processing invoices, matching them to purchase orders, and making sure that all information is accurate before the payments are processed. You can use attention to detail to spot small errors.
The slightest of errors can lead to great financial losses and even delays in payment. When looking for a candidate, it needs to be someone who has a keen eye for detail. They will need to spot any discrepancies in the payment information or invoices.
This should also apply when crafting reports and if they need to highlight any information vital to the company's financial situation. Keeping track of the company's ledger is a must for any organization intending to stay operational.
Strong Confidentiality and compliance
The information that accounts payable support handles is sensitive. This information includes bank account numbers, signatures, and vendor details. It is important that they maintain strict confidentiality at all times.
They should not leak any information as it can lead to a breach of trust. Such breaches can lead to legal action against the company. Accounts payable support should also sign confidentiality agreements as part of their role.
You need to also comply with company policies and principles. They should also be familiar with any accounting standards, tax regulations, and other financial-related regulations that apply to their role.
To better maintain the relations of your clients, make sure you ensure confidentiality agreements are followed.
Concise communications
Accounts payable will communicate with vendors, stakeholders, and any other employee financial department personnel. Effective communication will be paramount when it comes to processing invoices in payments in a timely and accurate manner.
They can also write letters or emails to the applicable personnel at any time.
Final Thoughts
Accounts payable support will need these above qualifications in order to be successful. Employers hiring them may want some of these to be requirements. They may also look for someone that fits the company culture.
Someone in accounts payable support may make a small mistake. It can lead to costly losses. That's why it is important to find someone who is knowledgeable in finances while having a keen eye for the slightest errors that may be present. That will make the difference between a financially healthy company and one that is in financial distress.

Founded in 1998, Professional Alternatives is an award-winning recruiting and staffing agency that utilizes technology and relationships to deliver top talent. Our team of experienced staffing agency experts is here to serve as your hiring partner. Contact us today to get started!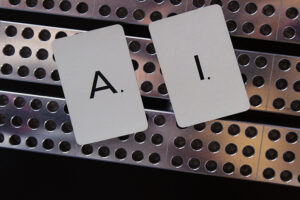 AI in Hiring: Unlocking Efficiency and Accuracy in Four Key Use Cases ‍AI has revolutionized various industries, ranging…
(Read More)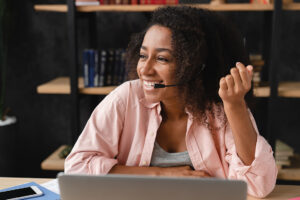 Fluently Navigate Your Sales Support Job Search: Must-Have Tools for Bilingual Professionals ‍   Introduction As the global marketplace…
(Read More)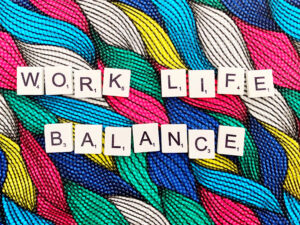 Finding Harmony: Strategies for Achieving Work-Life Balance as a Senior Operational Accountant Introduction: The Importance of Work-Life Balance…
(Read More)