Top Questions for Your New Director of Marketing
You have hired a new director of marketing. Now, you have a handful of questions to ask. The following we'll list below are some of those you don't want to forget about. When it comes to marketing, your business needs to get a certain message out.
It can be a special offer on one of your products. Furthermore, you'll want to go over your marketing plan with the new director. This way, you want to stick to a message that ties to your brand.
Your director of marketing will be overseeing many campaigns throughout the year including special promotions. A prospective marketing director will make answering these questions easily if they have experience.
Consider these questions to help determine if a candidate is suitable for the role: – What qualities do they possess? – Are they a good fit for the role?
How well do you understand our brand's target audience?
It is essential to know who your brand's target audience is. This will get them to assess their knowledge about their needs, wants, desires, pain points, and more. Granted, they need to go industry-specific for their brand.
It's important to make sure that your director of marketing has done the right amount of research and be able to take notes of what people in that demographic are saying. The more familiar they are with the target audience, the better.
When should we release new products?
At some point, there may be a time when you can create something new. If you are doing an interview with a Director of Marketing candidate, you'll want to ask this question. You might be ready to introduce something new to the public.
Your prospective marketing director may have some ideas of when testing can be done to get customer feedback. From there, improvements can be made and then a decision will be reached. After this, the new product will be available to the rest of the customer base.
A director of marketing understands that a business should take its time to work the bugs out before a new product is introduced.
How should we measure the success of a marketing campaign?
Tracking the numbers is a must for any marketer regardless of the business. Especially when it comes to marketing campaigns. Your director of marketing must know how to be analytical.
They must be looking at numbers like reach, conversion rates, total sales, and so on. This can include tracking the numbers of how successful an online ad campaign is. What is the cutoff percentage that will determine success from failure?
Final Thoughts
If you are looking to hire a new director of marketing, it's important to ask these three important questions to gauge their skills and abilities. You're looking for something that will understand the market, have an impressive knowledge of your industry, and measure success compared to well-known brands.
The desired candidate should be someone who is passionate about marketing. Someone who wants to spread the message and expects the message to land with the right people. It takes the right offer in front of the right people to make sales.
It's all about strategically reaching your intended results and having a plan in place to get there.

Founded in 1998, Professional Alternatives is an award-winning recruiting and staffing agency that utilizes technology and relationships to deliver top talent. Our team of experienced staffing agency experts is here to serve as your hiring partner. Contact us today to get started!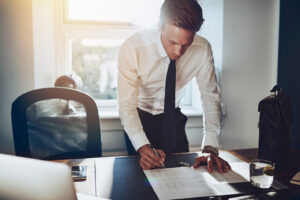 Mastering Modern Litigation: How Houston Paralegals Can Optimize E-Filing and Records Administration ‍ Unlock your potential with the…
(Read More)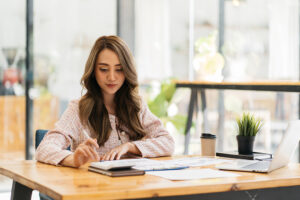 AP Processing Demystified: A Step-by-Step Guide for Recruiters in Houston, TX Introduction to AP Processing As a recruiter…
(Read More)