Ways to Attract and Retain Top Talent in the Credit Industry
In a highly competitive industry like credit, it's important to attract and retain top talent. Here are a few strategies to help you as a recruiter, accomplish this goal.
Here are 5 ways to attract and retain top talent in the credit industry:
Offer competitive salaries and benefits
Provide stimulating and challenging work
Invest in training and development
Offer flexible working arrangements
Create a positive and supportive working environment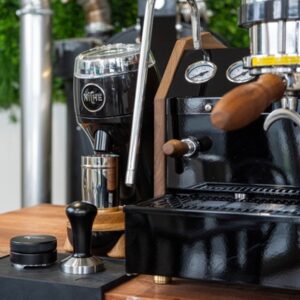 https://unsplash.com/ja/@dipaccicoffeeco
The credit industry is booming!
The credit industry is booming, and opportunities for employees with the right technical skills and knowledge have never been better.
Many businesses that lend money, called credit companies, need special skills to stay competitive in today's fast-changing world. They're looking for smart and trained people to help them stay ahead.
If you have the right skills, a job in the credit industry can be a good choice. You can feel safe, grow your skills, and be happy at work.
To keep good workers, credit companies need to offer good pay, fun and challenging work, and chances to learn and get better. They should also create a nice and helpful workplace that helps people do their best.
The credit industry is getting bigger, and with good plans, companies can hire great people and keep them happy.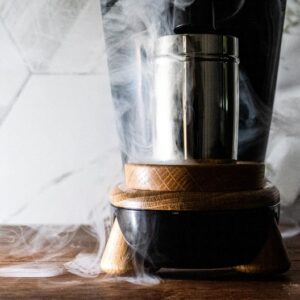 https://unsplash.com/ja/@dipaccicoffeeco
Top talent wants to be a part of a growing industry
The credit industry is a good place for smart people who want to grow in their careers. When a business is growing, it can give its workers more chances to get better jobs.
If a credit company treats its employees well and lets them have a say in how things are done, they will want to stay. This is important because it's hard to find good workers.
Businesses must provide intriguing and challenging work to top personnel in the credit industry in order to retain them. These challenges will test their abilities to solve issues, think creatively, and deal with data.
Employees want to advance and learn new skills. They enjoy being a part of the decision-making process and assisting in the resolution of difficulties. This also demonstrates that their manager has faith in them.
Talented people will want to stay and work for a credit company that provides them with hard work and a nice environment. This contributes to the company's success and growth.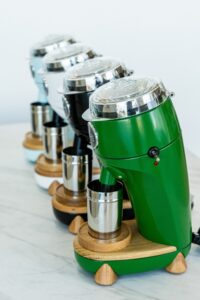 https://unsplash.com/ja/@dipaccicoffeeco
Recruiting great talent
Other incentives might also be used to attract elite credit sector professionals. Employees will be more likely to stay with a company if they sense their abilities and efforts are recognized and rewarded.
Employee accomplishments should be recognized and rewarded by organizations. This can be accomplished through performance and merit-based bonuses, as well as non-monetary incentives including flexible work schedules, company recognition, and on-the-job training.
This not only motivates people to keep working hard, but it also shows that the organization values them, which is critical for morale and job happiness.
Employees may also be attracted to the credit industry if an organization offers them a career path. If employees see that their current role can lead to more opportunities and advancements within the organization, they are more likely to stay. Organizations can also help advance the careers of their employees through tuition assistance, workshops, conferences, and recognition by industry leaders.
By offering competitive salaries, benefits, and rewards, combined with opportunities for employees to grow and succeed, organizations in the credit industry will be attractive to and retain top talent.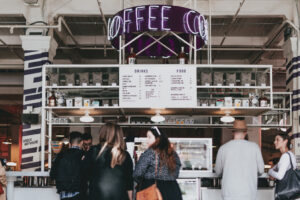 https://unsplash.com/@nate_dumlao
Retaining top talent
Once you have identified and attracted the right entrepreneur to work for your credit business it is important to retain them. Retention strategy keeps employees engaged and productive – mitigating the costs and challenges associated with frequent turnover. The following strategies can foster creative approaches to stickiness:
Provide employees with growth opportunities, such as additional training, job rotations, and promotions
Establish career ladders, which allow for promotions and more responsibility as employees develop their skills
Keep track of succession planning, which outlines prospective employee and job paths
Encourage creativity with contests for innovative ideas and solutions
Offer work flexibility, such as flexible hours and alternative work locations
Promote and celebrate milestones in each employee's career
Facilitate a diverse culture that drives team engagement and loyalty
Create a feedback-rich environment to open two-way communications
Retaining top talent is essential for the success of any organization and in the credit industry, this is even more true. By having the right strategies in place and embracing a culture that values creativity and achievement, you can ensure your credit business is able to retain and nurture the best talent.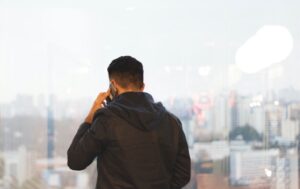 https://unsplash.com/@liacastelli
Give your credit business the attention it deserves
The credit industry is a fast-paced and ever-changing sector. It is not just about struggling to keep up with the changes but also about being proactive in staying ahead. To stay ahead and ensure you remain competitive, it is important to give your credit business the attention it deserves.
Having the right people in place is vital. Those people must be committed, have a clear focus, and be up to date with the latest advances in the industry. It is important to provide your team with an environment in which they can grow, learn, and constantly strive for better.
In addition, it is important to invest in technology that will enable your credit business to operate more efficiently and automate mundane tasks. Promote strategic planning and problem-solving. Set goals and define key performance indicators so that your business can measure its progress against a set of meaningful benchmarks.
Ultimately, the key is to not just stay ahead of the competition but to be ahead of where the industry is going and what the future of credit looks like. By providing your credit business with the right environment, resources, and support you can help it to stay one step ahead
Conclusion
Attracting and maintaining top talent in the credit industry is essential for success. To do so, businesses should strive to stay ahead of the competition and correctly invest in the right resources to enable their teams to deliver results. It is wise to be proactive in terms of providing an environment conducive to learning, growth, and creativity. Show your team that you are invested in their success and that their efforts are appreciated by giving them the tools, knowledge, and attention they need to perform at their best. This will lead to a motivated and productive workplace where top talent is excited to be a part of it.

Founded in 1998, Professional Alternatives is an award-winning recruiting and staffing agency that utilizes technology and relationships to deliver top talent. Our team of experienced staffing agency experts is here to serve as your hiring partner. Contact us today to get started!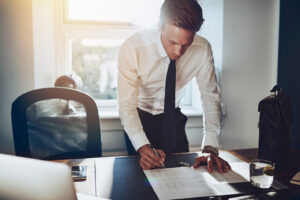 Mastering Modern Litigation: How Houston Paralegals Can Optimize E-Filing and Records Administration ‍ Unlock your potential with the…
(Read More)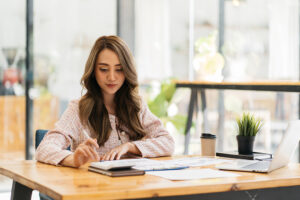 AP Processing Demystified: A Step-by-Step Guide for Recruiters in Houston, TX Introduction to AP Processing As a recruiter…
(Read More)