How to Attract and Retain Top Talent in the Credit Industry: Tips and Strategies
Are you looking to attract and retain top talent in the credit industry? It is critical for businesses to create a competitive and engaging workplace that attracts and retains the best talent in the credit industry. In this article, we will provide an overview of the credit industry, identify key skills and competencies for credit roles, outline employee engagement strategies, discuss recruiting strategies for attracting top talent, and offer advice on enhancing performance and retention through continuous learning and development.
With these tips and strategies, you can ensure your business has a strong team of talented professionals working hard to reach your goals. If you need additional help with hiring top talent in the credit industry, be sure to check out our recruiting professional services on our website.
Overview of the Credit Industry
The credit industry is an ever-evolving sector that provides valuable services to businesses and individuals, from loan origination to consumer credit monitoring. It is a complex and highly regulated space, requiring professionals with specialized knowledge and skills. With the emergence of a candidate-driven job market, businesses in the credit industry must stay competitive if they want to attract and retain top talent.
The candidate-driven job market has created more competition for talented professionals in the credit industry. Employers are now competing for candidates with sought-after skills and experience, often offering higher salaries or additional benefits to recruit them. This can create challenges for businesses as they strive to find the right balance between competitiveness and affordability when recruiting talent.
The competitive job market in the credit industry also means employers need to be aware of current trends in order to remain attractive to potential employees. Companies should prioritize creating an engaging work environment that offers competitive salaries and benefits packages, performance metrics, and opportunities for employee growth through continuous learning and development programs. Additionally, employers should consider utilizing recruitment marketing strategies such as leveraging social media platforms or implementing referral programs to source top talent in the credit industry.
In the credit industry, staying up-to-date on current and future trends is essential for success. Companies must make sure their teams are well-versed in changes in regulations and policies, as well as have a close eye on developments in risk assessment and client relations.
Credit analysts take a crucial role in controlling credit risk and making sure of regulatory compliance. They must be able to analyze data rapidly to form informed decisions, possess strong analytical abilities, be detail-oriented, and understand financial products and markets to detect potential risks or opportunities.
Customer service representatives guarantee quality service to customers by being articulate communicators who can build relationships with patrons through empathy and excellent problem-solving skills. Negotiation aptitude is also vital for this role so that customer needs are met while protecting the interests of the business.
Risk assessors measure possible investments or loans against certain criteria (creditworthiness, market demands, etc.) using quantitative data analysis techniques as well as qualitative approaches such as interviews or surveys. This function necessitates advanced analytical capabilities blended with an observant eye so that any risks can be identified swiftly and accurately.
Employers should research existing industry standards when recruiting staff with the right skills for their roles by setting clear job descriptions that list required competencies and desired qualifications accordingly. Moreover, offering competitive salaries plus benefits packages will help draw top talent in the credit industry while performance metrics provide incentives for employees to keep learning new skills and strive towards excellence within their jobs.
Employee Engagement Strategies
Employee engagement is key to creating a competitive, successful workplace in the credit industry. With the right strategies in place, businesses can create an environment of trust and open communication that encourages employee growth and development. Here are some strategies for engaging employees:
Recognize and reward excellence: Showing appreciation for employees' accomplishments is one of the most effective ways to foster engagement. Acknowledging successes publicly with awards or incentives helps create a positive working environment and encourages employees to continuously strive for excellence.
Create opportunities for career growth: Offering career advancement opportunities such as mentorship programs, cross-training opportunities, or tuition subsidies help keep employees engaged by providing them with a clear path to personal growth and development.
Foster inclusion through diversity initiatives: Celebrating diverse backgrounds, identities, and perspectives within the workplace helps build an inclusive culture where everyone feels welcomed and valued. Companies should make sure that their recruitment efforts reflect their commitment to diversity as well as implement policies that promote understanding and respect across cultures.
Encourage peer-to-peer feedback: Establishing open channels of communication between colleagues encourages collaboration among teams while creating a sense of ownership in their work processes. Peer-to-peer feedback can be used to identify areas where teams can improve but also recognize individual successes that would otherwise go unnoticed by management or upper leadership levels.
By implementing these employee engagement strategies, businesses can create a competitive and engaging workplace that attracts and retains the best talent in the credit industry
Recruiting Strategies for Attracting Top Talent
Recruiting top talent in the credit industry can be a challenge, particularly in a candidate-driven job market. To be successful when hiring new staff, businesses must understand the needs of potential candidates and develop effective recruitment strategies to ensure they are competitively positioned. Here are some tips for attracting top talent in the credit industry:
Identifying Openings: Before recruiting any new employees, it is important to identify current job vacancies and create accurate descriptions that reflect the skills required for each role. This will help streamline the recruitment process by ensuring only qualified individuals apply for positions.
Social Media Recruitment: Utilizing social media platforms such as LinkedIn or Twitter is an excellent way to reach a wider range of prospective candidates quickly and effectively. Companies should use these tools to advertise open roles and promote their employer brand, creating an enticing presence on these networks that will draw in talented professionals from the credit industry.
Recruitment Marketing Strategy: Developing an effective recruitment marketing strategy can help businesses stand out from other employers in this field. Companies should consider how they portray themselves online as well as what message they want to send potential candidates about their values and work culture. Additionally, companies should think about implementing targeted campaigns on social media or referral programs which leverage existing relationships with likely applicants.
Diversity & Inclusion Strategies: Promoting diversity and inclusion initiatives is critical for bringing in top talent within the credit industry today. Companies should guarantee their recruitment processes are unbiased by introducing measures such as unconscious bias training or blind reviews of resumes before interviews take place. Additionally, implementing policies like flexible working hours or remote working options can create an attractive workplace atmosphere that appeals to skilled workers across different generations.
By following these techniques, businesses can succeed at recruiting quality personnel from within this sector, establishing a competitive yet cozy environment where employees flourish professionally while feeling supported personally.
Enhancing Performance and Retention through Continuous Learning and Development
In the competitive credit industry, businesses must prioritize fostering an atmosphere of ongoing learning and development to both attract and maintain top employees. By incentivizing knowledge sharing with recognition programs, offering professional growth opportunities such as tuition reimbursement or access to online courses, and providing adequate training materials for all staff members, employers can create a culture of excellence that will keep their best workers.
Regular performance management processes should also be improved to encourage employee growth. Managers should hold consistent feedback sessions with their subordinates so that objectives are clear and progress is tracked accurately. Additionally, companies should make room for career mobility within the organization so that staff members have the motivation to learn new abilities and rise in the company.
Continuous learning helps employees stay current on trends in the field and exhibit high levels of proficiency. Encouraging peer feedback through rewards systems can help achieve this goal as well. Furthermore, investing in these initiatives lets workers realize ownership over their career path while allowing businesses to attract more talent from this sector and improve long-term retention rates.

Founded in 1998, Professional Alternatives is an award-winning recruiting and staffing agency that utilizes technology and relationships to deliver top talent. Our team of experienced staffing agency experts is here to serve as your hiring partner. Contact us today to get started!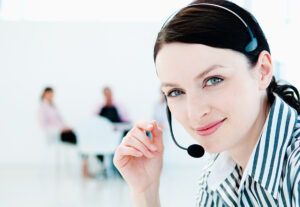 Fluently Navigate Your Sales Support Job Search: Must-Have Tools for Bilingual Professionals Introduction As the global marketplace continues…
(Read More)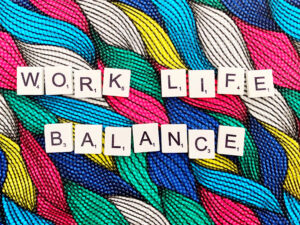 Finding Harmony: Strategies for Achieving Work-Life Balance as a Senior Operational Accountant Introduction: The Importance of Work-Life Balance…
(Read More)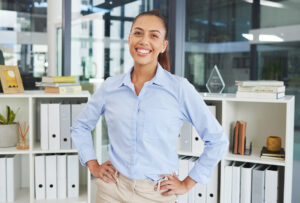 Boost Your Career as a Payroll Assistant: Excel Skills Every Budget Professional Should Master Introduction As a payroll…
(Read More)