Customer Service in the Age of AI: How Recruitment is Adapting
The digital age has revolutionized the way businesses approach customer service and recruitment. With the introduction of artificial intelligence (AI) technology, companies are now able to provide more efficient and accurate customer service while streamlining the recruitment process. AI-driven customer service is becoming increasingly popular as companies look to improve their services and make them more accessible to customers. However, this digital transformation has also introduced new challenges for recruiters, who must understand how to use these tools effectively in order to get the best results. In this article, we explore how companies are adapting to AI-powered customer service tools, the benefits of using AI in recruitment, and tips for those looking to implement AI recruitment processes. By utilizing our experience as a recruiting agency with access to potential candidates and jobs, we'll help you understand how you can benefit from using AI technology in your recruitment process.
AI's Effect on Customer Service
Artificial Intelligence (AI) is leading the way in the digital transformation of customer service. Numerous customer care tasks, including answering questions, monitoring customer accounts, and making product suggestions, are being automated with the use of AI technology. Because of automation, there is now a higher standard of customer care than ever before.
Virtual assistants and chatbots are gaining popularity as a way to offer 24/7 customer assistance with little to no human involvement. Natural language processing (NLP) is used by this technology to decipher user requests and deliver a suitable response in real-time. These solutions can help businesses save time by allowing workers to focus on more sophisticated duties while simultaneously giving customers quick replies.
All aspects of customer experience (CX), labor expenses associated with manual labor, and staff and customer experiences could all be improved by AI-powered customer support solutions. But in order for these solutions to interact with users in a useful way, it's critical that they be created with soft skills in mind. The AI algorithms must be appropriately educated in order for them to respond in a way that is user-friendly while still finishing the task fast and accurately.
Companies can get advantages from investing in AI-driven customer support technologies, including increased accuracy, lower labor costs, quicker response times, higher customer satisfaction rates, and higher employee engagement levels. To evaluate the efficacy of their AI-driven recruitment processes, businesses should also take into account tracking performance measures like call resolution rates or average handle time.
Customer service Trends
Customers demand a customized experience that is catered to their requirements and tastes.
Omnichannel support: Customers want to communicate with brands across a variety of channels, including live chat, phone, email, social media, and email.
Self-service: Using self-service tools like FAQ pages, knowledge bases, and chatbots, customers seek to swiftly and easily solve their own problems.
AI and automation: To increase response times and accuracy as well as automate repetitive jobs, artificial intelligence (AI) and automation are being employed more and more in customer service.
Empathy and emotional intelligence: Customers expect to be treated with respect and understanding, thus soft skills like empathy, emotional intelligence, and active listening are becoming more crucial in customer service.
Data analysis: To watch customer interactions and spot patterns and trends that can enhance the customer experience, customer service professionals use data analytics.
Employee engagement: Organizations are putting more effort into raising employee morale and promoting work-life balance in order to foster an environment that is conducive to providing excellent customer service.
Recruitment marketing: To attract and keep the greatest customer service professionals, recruitment marketing tactics are being deployed.
Education and training in an effort to boost employee engagement and maintain customer service best practices.
Social media: Social media is being utilized more and more for interactions with customers as well as for hiring and employer branding.
What this Means for Recruitment
As AI-driven customer service tools become more popular, the recruitment process for customer service staff must also change. Companies must now focus on recruiting candidates with not only technical skills but also strong soft skills and a customer-centric mindset. Candidates must be able to understand customer needs, empathize with them and provide effective solutions.
The emergence of AI-powered chatbots and virtual assistants that can handle customer service requests means companies need fewer manual customer service agents. This presents a challenge for recruiters, as they must find the right balance between hiring staff who can handle manual tasks, while still having the technical know-how to use AI-driven customer service tools effectively.
Natural language processing (NLP) and machine learning technology are being used to automate many customer service tasks, such as responding to inquiries quickly and accurately. This allows recruiters to narrow their search for suitable candidates who possess both the technical skills and soft skills needed for successful customer service staff in the age of AI.
In addition to technical skills, employers should pay attention to other factors when recruiting for customer service roles such as employer branding, performance metrics, work-life balance, etc., which will help create an attractive work environment that would make qualified candidates want to join their team. Recruiting in the age of AI requires recruiters and employers alike to take a different approach from before. Understanding these new trends and staying up to date with technological advancements is key if you want successful recruitment processes in today's fast-paced world.
How Businesses are Responding to AI
There is no denying that artificial intelligence (AI) has a significant impact on business. Companies need to figure out how to successfully integrate AI into their customer service and hiring strategies if they want to remain competitive. Data analysis can reveal insights into how customers engage with a company's services, and automating customer support chores with AI technology can increase customer experience and happiness. Companies should concentrate on developing a desirable employer brand at the same time to attract people for customer service positions.
Virtual assistants and chatbots are becoming more and more common methods for offering 24/7 customer service with a minimum of human employees. These AI-powered solutions are able to comprehend customer inquiries, produce more precise responses, and gather data that can be utilized to get additional insight into CX metrics thanks to natural language processing (NLP) approaches. Additionally, performance measures should be created to assess the efficacy of recruitment initiatives; doing so enables organizations to adapt their procedures for increased success.
In the era of AI, having a strong employer brand that attracts candidates is crucial. Competitive compensation, work-life balance efforts, referral programs, diversity and inclusion commitments, and learning opportunities all help to do this. Virtual interviews and video resumes could also be advantageous for businesses because they make the employment process more convenient for all parties.
All things considered, businesses need to adopt a variety of actions if they wish to successfully adapt to a constantly changing technological environment propelled by AI innovation. Investing in automated customer service solutions and taking into account additional elements, such as employer branding, are crucial steps to maximizing recruitment efforts and guaranteeing operational efficiency across enterprises.
AI's advantages in recruitment
Businesses that want to compete in today's labor market must immediately adopt artificial intelligence into their hiring processes. With the help of AI-driven technology, businesses can design a recruitment process that is more productive, accurate, and cost-efficient improves the applicant experience, and produces better employees. Employers can strengthen their employer brands and attract the best individuals for each post by using AI in customer service. Leveraging artificial intelligence (AI) offers a number of advantages to both businesses and job seekers due to the always-changing technological breakthroughs.
Advice for Businesses Considering AI Recruitment
There are a few guidelines businesses should adhere to as they attempt to successfully utilize AI in recruitment.
Companies must first and foremost comprehend the various AI technologies on the market and how to apply them to the hiring process. Chatbots and virtual assistants, two examples of AI-driven customer service technologies, offer round-the-clock support, automate several customer service procedures, and help save the expenses associated with manual labor.
Automating customer care duties like answering questions and managing customer accounts can be done with the help of natural language processing (NLP). Recruiters can gain insights into how customers interact with a company's services with the aid of machine learning technologies.
Companies should concentrate on developing a desirable employer brand to attract applicants for customer service positions. In today's labor market, employer branding is crucial since it tells prospective employees about your organization's culture, values, diversity initiatives, competitive compensation, and perks, etc. To give candidates a more streamlined experience, businesses could integrate virtual interviews or video resumes into their hiring process.
In order for employees to make the most of these new technologies, companies must properly train their staff on how AI works and how it can be integrated into their workflows. This training should include an understanding of soft skills such as active listening and building rapport with customers, as well as technical skills like data analysis and natural language processing (NLP). Additionally, performance metrics should be developed in order to evaluate the effectiveness of recruitment efforts so that businesses can identify areas where improvement is needed.
By following these tips, companies can create a more efficient and accurate recruitment process while also providing a streamlined experience for candidates. Leveraging AI offers numerous benefits that will ensure success within organizations' operations as a whole – from improved candidate experience to cost savings associated with manual labor – making it an invaluable tool in today's digital age.

Founded in 1998, Professional Alternatives is an award-winning recruiting and staffing agency that utilizes technology and relationships to deliver top talent. Our team of experienced staffing agency experts is here to serve as your hiring partner. Contact us today to get started!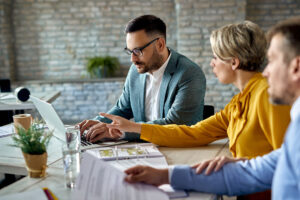 Unlocking the Secrets of Title Examination: How to Become a Title Ninja  Introduction to Title Examination Title examination…
(Read More)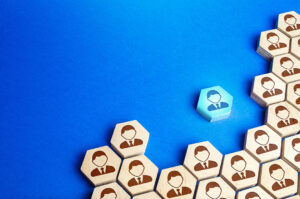 From Entry-Level to Executive: Navigating the Path of Career Growth at Professional Alternatives Unlock your potential with the…
(Read More)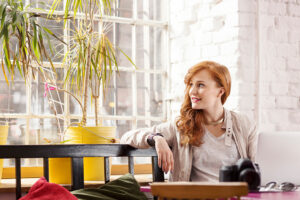 Seizing the Opportunity: Insider Tips for Swiftly Recruiting a Dynamic Project Coordinator to Shape Your Team's Future The…
(Read More)