Mastering the Front Desk: 5 Must-Have Traits
A front desk officer is considered the first point of contact between a business and its clients. Thus, they are an essential component to have on your team. They have a wide variety of responsibilities.
They include managing clients' inquiries, answering calls, scheduling appointments, and making sure that the client's needs are met accordingly. A good front desk officer possesses several essential characteristics (including the five we'll be listing below). Let's take a look at what they are right now.
Friendly and pleasant attitude
A front desk officer is someone who has a friendly and pleasant attitude toward clients. They have a warm personality that will put them at ease and make them feel welcomed and valued. They should also be able to greet the clients with a smile and create a positive first impression.
Attention to detail
One of the best qualities anyone can have is attention to detail. For a good front desk officer, this is essential. They will need to pay attention to the smallest of details.
Accuracy is key when it comes to information the clients receive. A front desk officer needs to catch these errors and correct them before things take a turn for the worse. When these errors are noticed, it may not look good for the organization.
You can preserve its reputation by putting your attention to detail to good use. It can make the difference between your client trusting your organization and the organization losing that trust (which can be difficult to earn back).
Alerting others in the company about potential issues and errors will be a plus.
Genuinely natured and watchful
A genuinely natural and watchful front desk officer will be good for the business. Because they can be able to identify and take care of the client's needs and demands. They can be proactive in providing any assistance that a client may need.
They are also aware of the client's demeanor and can be able to anticipate their needs. In short, they care about the client's well-being, health, and their best interests.
Ability to multitask
Multitasking is no easy task. But a front desk officer will be head and shoulders above others if they are able to do it well while maintaining the best practices of their role. They will need to handle multiple clients on a simultaneous basis.
This includes answering phone calls, responding to emails, and attending to other client needs (when applicable). This also includes prioritizing tasks so that urgent matters are taken care of. If needed, they can delegate certain tasks.
Discretion and team player
Finally, a good front desk officer should possess discretion and be a team player. This means they'll need to handle sensitive information with the utmost confidentiality. They want to ensure that the client's privacy is respected.
They also need to work effectively with others while communicating vital information and collaborating on projects. They can act as a conductor, conveying information between clients and other members of the organization.
A front desk officer will possess these five essential characteristics and more. If you are an employer, make sure you emphasize them in your job post – whether you post it online or offline.
In conclusion, mastering the front desk requires a front desk officer to possess a set of must-have traits. These five essential characteristics include a friendly and pleasant attitude, attention to detail, a genuinely caring and watchful nature, the ability to multitask effectively, and discretion coupled with being a team player.
A front desk officer's friendly demeanor and warm personality create a positive first impression on clients, making them feel valued and at ease. Attention to detail ensures accurate and error-free information, preserving the organization's reputation and instilling trust in clients.
Being genuinely caring and watchful allows front desk officers to anticipate and meet client needs proactively. Their ability to multitask efficiently helps them handle multiple clients simultaneously while prioritizing tasks and delegating when necessary.
Discretion and being a team player are vital traits for maintaining client privacy and confidentiality while effectively communicating information between clients and other team members. By possessing these must-have traits, front desk officers excel in their roles and contribute to the overall success of the organization.
Employers seeking to hire exceptional front desk officers should emphasize these essential characteristics in their job postings, both online and offline. By recognizing the importance of these traits, businesses can ensure they have a front desk team that leaves a lasting positive impression on clients and helps drive organizational success.

Founded in 1998, Professional Alternatives is an award-winning recruiting and staffing agency that utilizes technology and relationships to deliver top talent. Our team of experienced staffing agency experts is here to serve as your hiring partner. Contact us today to get started!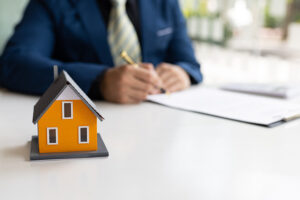 From Rookie to Pro: The Journey of Leasing Consultants and Their Remarkable Success Stories ‍Image Source: FreeImages Introduction:…
(Read More)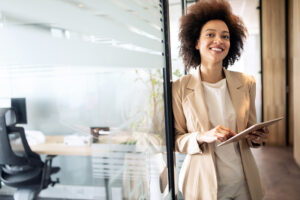 Building a Winning Squad: The Art of Attracting Seasoned CPAs to Your Organization ‍Introduction: The Importance of Attracting…
(Read More)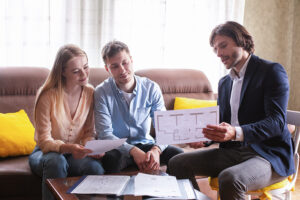 Property Management Excellence: ‍15 Skills You Can't Ignore for Success Introduction: The importance of skills in property management…
(Read More)