10 Vital Skills a Talented Finance Manager Should Possess
A talented financial manager is someone you can rely on in a business. That's because they have plenty of problem-solving skills that will put your mind at ease when it comes to handling your company's income and expense data. Focusing on the eight vital skills listed below will be key for every finance manager.
Consider this your checklist of what you need to have. If you are lacking in a certain skill, it never hurts to improve. Let's begin with the list below.

1.- Be tech-savvy 
A finance manager should be tech-savvy. That's because they'll be using software such as Analytica as part of their job. If your tech skills are strong enough, that will put you at an advantage.
You'll also need to be able to know your way around accounting software like QuickBooks. That way, you'll be able to analyze all the relevant data pertaining to a business's finances.
2.- Strategic and analytical
This and tech-savvy skills go hand in hand. As mentioned, a financial manager will be using software that will allow them to look at the latest financial statement (be it for the month, quarter, or year). Many industries with financial managers will rely on such software as if their lives depend on it.
Whether it's the healthcare or manufacturing industry, the need for a financial manager that knows such software is key. They'll analyze the data and suggest a strategy that will help business owners manage their finances better.
Meaning they can make cuts wherever possible. Likewise, they can make increases such as employee wages.
3.- Have strong values and be honest
As a financial manager, the last thing you want to do is lie about the numbers. Not only is it unethical, but it's also illegal. You'll want to follow guidelines that will ensure that your business is doing things legally and complying with the pertinent laws.
A finance manager that is dishonest will cast a negative reputation on a business. All that trust may be thrown out. Integrity and trust matter most in a skilled finance manager.
Values Integrity: Because it frequently involves substantial sums of money, decentralized decision-making, and relationships with stakeholders and suppliers whose integrity is questionable, it is a field that is susceptible to wrongdoing and corruption. Potentially dishonest public officials will take advantage of holes in financial management methods and controls.
4.- Communication skills
Strong communication skills are a plus. Especially when you will be conversing with executives, the vendors your business works with, and more. Ask questions and keep up to date with relevant people in regard to any financial changes that may arise.
Let's say a vendor supplies a product that your business sells. They say their prices are going up next year. You can make a note of that and relay it to the business owner.
They will make a decision to either keep the vendor an pay the increased price. Or they can cut that vendor loose and replace them with another. Strong communication skills will make things flow and business much easier to manage.
5.- The ability to adapt to changes
If you are someone that has strong adaptability skills, you'll be able to handle change very well. Industries change and so do some of the ways they operate. At the same time, you may also advise a business owner to make certain changes in an effort to keep their business financially sustainable.
As for you, you'll want to be able to easily adapt to the new technology that may be useful to you. With new changes come new learning opportunities that will help you get to know the new systems and technology that will benefit a business (and make your job easier).
6.- Knowing your industry
A finance manager with knowledge about their specific industry will give them an edge. If you're in an industry like healthcare, you'll understand it inside and out. You'll be able to know how it all operates from start to finish.
You'll know how a business serves its customers and clients. You'll know the kind of equipment and services they'll rely on to keep their business up and running.
7.- Being a good leader
A finance manager is someone who has the willingness to lead. You won't be the only one handling the business finances. You'll have accountants or financial offers under your employ.
You'll be able to train and assist your new employees. You will also delegate certain tasks that they can get done so you don't have to swamp yourself with too much.
If someone is struggling with something, empathizing with them is one leadership skill you'll need. Because there's a good chance you've dealt with a similar issue before. They won't be afraid to approach you going forward with future questions or concerns.
8.- Always continue learning
As mentioned earlier, a talented finance manager should be able to adapt to changes. The learning process will make it a whole lot easier. Harnessing your new skills will be exciting even for a lifelong learner.
With so many changes happening all the time, someone will be looking to learn how to perform a certain task. Or better yet, they'll develop a new skill that will give them the confidence to succeed.
9.- Time management
Each of us is seeking a game-changing method that will enable us to master time management and effectively complete our tasks. But we are powerless over time. No matter what we do, time moves forward.
Here are some pointers from specialists on how financial people might efficiently manage their time:
Set your priorities in order
Plan your duties well in advance of the due date
Utilize the times when attention is at its highest
Projects should be divided into discrete steps
Establish regular times to check your email
10.- Forecasting and Budgeting
Businesses may estimate their income and expenses and identify potential cash flow issues by creating a budget. A proactive manager can utilize a budget as a road map for performance, including precise information about expected outcomes that will help them make decisions that will move them closer to their desired goals.


Founded in 1998, Professional Alternatives is an award-winning recruiting and staffing agency that utilizes technology and relationships to deliver top talent. Our team of experienced staffing agency experts is here to serve as your hiring partner. Contact us today to get started!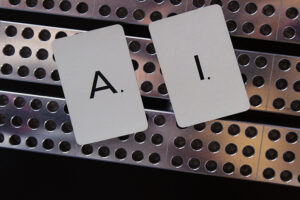 AI in Hiring: Unlocking Efficiency and Accuracy in Four Key Use Cases ‍AI has revolutionized various industries, ranging…
(Read More)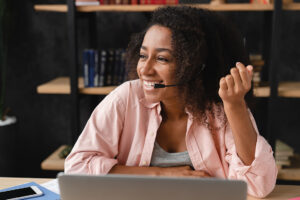 Fluently Navigate Your Sales Support Job Search: Must-Have Tools for Bilingual Professionals ‍   Introduction As the global marketplace…
(Read More)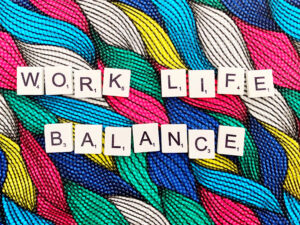 Finding Harmony: Strategies for Achieving Work-Life Balance as a Senior Operational Accountant Introduction: The Importance of Work-Life Balance…
(Read More)