How to Manage Accounts Payable Effectively
The accounts payable division of your business is one of the most important departments. Every business needs to know what they owe and they need to be able to pay it efficiently and on time.
If your invoices are not well managed, you can risk your relationships with suppliers. This can ruin a business. Luckily, managing an accounts payable department is easy and straightforward once you know the basics.

Focus on Accuracy
The most important thing when it comes to accounts payable is the accuracy of the invoices. If they are not accurate and legitimate, people will not trust doing business with you.
This might sound like something everyone knows, but you would be surprised how many companies make invoices that are not accurate and ruin their business.
Make sure all invoices show exactly what the company has ordered and all the goods and services that were received. The unit costs and all calculations also need to be correct including taxes.
Keeping everything accurate shows that your company is trusted and people will want to give you their money and services.
Track each payment that is overdue. Knowing precisely what you owe and by whom is crucial for managing cash flow, creating a budget, and making decisions. You must ensure that every payment that is overdue is accurately tracked in your expense management or pre-accounting software to do this.
Here are 7 actions you may take to streamline your procedure if you're having trouble with accounts payable errors:
1.- The end of Excel
2.- Make use of three-way matching
3.- Make sure there is end-to-end visibility
4.- Configure Advanced Permissions
5.- Real-time budgeting application
6.- Eliminate Paper
7.- Use and Integrate Your Systems
Centralize Invoice Payments
Make sure all your company payments come from one account. This is much easier to organize than if the money is coming in and out of several different places. You also want to make sure all invoices are paid with the same credit cards or from the same account.
The main risk that comes with multiple accounts is that you lose track of money and have to manage several different accounts at one time which is time-consuming and difficult. It also opens the doors to potential fraud.
Daily expenses are very easy to track if they are coming from the same account.
Due to data entry errors, manual payment methods have a 3.6 percent mistake rate. We are happy supporters of centralized accounts payable systems because of this. As a result, we've gathered all the pertinent data and organized it on this page for your convenience.
A centralized accounts payable system unifies all of the accounts payable tasks under one administrative umbrella with a single staffing unit. The staff carries out the tasks of receiving invoices or bills, putting together purchase orders, tracking trade credit approvals and agreements, and processing bill payments.
Use KPIs to measure accounts payable efficiency.
Efficiency can be quantified or evaluated qualitatively. However, efficiency can only be precisely quantified. Making qualitative concepts into quantitative, measurable measurements should be your aim. KPIs measure performance. There are countless KPIs and you can develop a KPI for just about any objective you wish to track. You may measure your discounts captured on each invoice, for instance, if you want to see how many invoices receive an early-bird discount.
Create safeguards for duplicate payments
Make sure you send all invoices to the same address. This puts them through the same scanning procedure, lessening the chance that some will get missed. Additionally, it avoids departments from using the same invoice twice.
Track All Payments
Accounts payable, which refers to the entire sum a certain organization owes to businesses or suppliers for goods or services, is another term for recording payments in accounting. In addition, all outstanding invoices are included on the accounts payable balance, which is included in the balance statement, specifically in the current liabilities column.
Tracking payments is important for cash flow, decision-making, and budgeting. You need to know when payments are due, how much you owe, and to who you owe it. The easiest way to do this is to manage all your accounting and payments through software.
Recurring automatic payments can also be very convenient for things that are spent every month. This removes the stress of having to remember to make these payments. It also gives your employees one less thing to keep track of.
How to track received payments:
1.- Create a follow-up procedure for overdue invoices
2.-To prevent processing delays, use a standard template for invoices and double-check all payment details
3.- In order to automate the procedure, use accounting software
4.- Follow up on your financial reports
Know Who Can Authorize Payments
Not everyone should be allowed to authorize payments. You need to have set people in the office that are allowed to do this. Make sure everyone knows who is in charge of authorizing payments for each client invoice so it can be referenced later if needed.
When something shows as irregular, it's extremely helpful to know who authorized the payment so that you can get to the bottom of the problem that occurred. This also makes sure that all invoices are paid on time.
Accounts Payable departments either handle pre-approved purchase orders or verify purchases after a transaction has been made, depending on the internal controls of a corporation. The end-of-month aging analysis reports that show management how much the company currently owes are also handled by the AP department.
Accounts payable is important for all businesses and needs to be done effectively and professionally. When your employees are given the right software to track everything, accounts payable can be extremely well managed.


Founded in 1998, Professional Alternatives is an award-winning recruiting and staffing agency that utilizes technology and relationships to deliver top talent. Our team of experienced staffing agency experts is here to serve as your hiring partner. Contact us today to get started!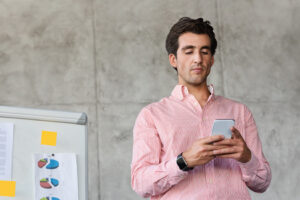 Exploring the Impact of Legal Landscape on the Rapid Adoption of Generative AI in HR ‍Introduction to Generative…
(Read More)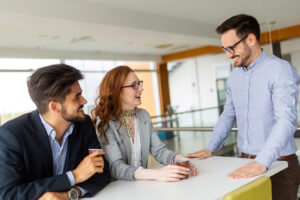 Rising to New Heights: How to Seize the Exciting Opportunities as a Marketing Analyst The role of a…
(Read More)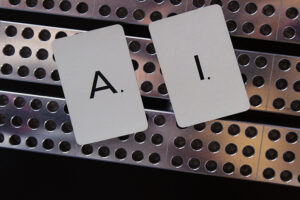 AI in Hiring: Unlocking Efficiency and Accuracy in Four Key Use Cases ‍AI has revolutionized various industries, ranging…
(Read More)