How Many Accounts Payable Employees Do I Need?
Exactly how many accounts payable you need depends on the type and size of the organization. It can be hard to determine exactly how many accounts payable you need for your company, so you might want to look to other companies of the same size. It might also take some trial and error.
It is well known that your company needs a process to manage risk and lower the likelihood of error. Implementing internal controls to prevent financial loss in your accounts payable (AP) process is one way to achieve this.
Small risk management precautions can go a long way toward lowering workplace stress and safeguarding your transactions. However, the secret is to design a procedure that spares your personnel from needless difficulties or hurdles. We go over the many controls you should think about putting in place below to establish a seamless and secure AP procedure.

How Many Invoices Does Your Company Process?
The first question you need to ask is how many invoices your company processes every day. Not knowing how many invoices are processed can lead you to have an accounts payable department that does not function as well as it could.
If your business is small, you might have limited amounts of invoicing which means you don't transact often. For larger companies, you could have hundreds of thousands of invoices each year. You need to make sure your employees can keep up with the pace no matter if the number is big or small.
Over the course of a month, an experienced employee might be able to process about 1,000 invoices as long as they know the standards and there are no errors that they need to fix along the way. However, this is not doable for all employees as most will only be able to do four or five invoices an hour.
If you are trying to hire enough clerks to be able to do thousands of invoices but each clerk can only do five an hour, you'll find that you get a whole entire floor of just accounts payable which is not practical.
So, if your business is big and you need to be able to have enough AP to file all your invoices, you might want to look at some solutions to help you and your company rather than having unrealistic expectations for your employees.
Tips to Make Your Accounts Payable More Efficient
Before hiring more AP and expecting this to fix the problem, make sure you have some of these solutions in place as it can be hard to know exactly how many AP you need without first fixing workflow problems.
Match invoices to outstanding purchase orders. All clerks need to go into the computer and see what purchase order matches the contents of the invoice. You can make this more efficient by having software that does it for you.
Verify the general ledger code. Make sure all clerks are properly coding the transactions into the ledger. If this step is not done correctly, it can hinder the workflow.
Resolve exceptions. When your clerks must spend time chasing down numbers, it can make the work take much longer. Make sure all PO numbers are matched and line numbers are correct.
If you're doing all the above efficiently, you should be able to determine the number of accounts payable based on the number of invoices they process in an hour with the help of the right software and automation systems. Some companies only have one AP while others have dozens.
How to obtain Financial Growth on your Accounts Payable team
Your business needs to keep a careful eye on invoice payments. When it comes to money, it pays to be cautious and have a second pair of eyes on everything. A security procedure in place to check for fraud and errors can make the difference between an accounts payable cycle that moves quickly and one that is slowed down by mistakes and delays.
To instill a working capital culture throughout the organization, the Accounts Payable staff must work in tandem with senior management and the Purchasing and/or Procurement departments. More than just making sure bills are received and handled promptly is at stake here. It involves implementing a management strategy that places a strong emphasis on optimizing payables and releasing working capital to support growth.
Branches of an Account Payable
Taxes, loans, wages, trade payables, and non-trade payables are all examples of payables. The accounts payable system typically handles the first four of these payables, while the payroll system handles the final category.


Founded in 1998, Professional Alternatives is an award-winning recruiting and staffing agency that utilizes technology and relationships to deliver top talent. Our team of experienced staffing agency experts is here to serve as your hiring partner. Contact us today to get started!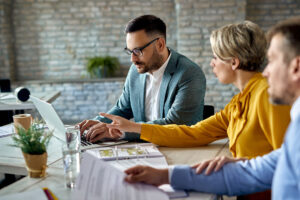 Unlocking the Secrets of Title Examination: How to Become a Title Ninja  Introduction to Title Examination Title examination…
(Read More)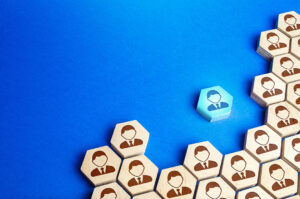 From Entry-Level to Executive: Navigating the Path of Career Growth at Professional Alternatives Unlock your potential with the…
(Read More)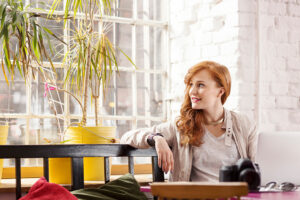 Seizing the Opportunity: Insider Tips for Swiftly Recruiting a Dynamic Project Coordinator to Shape Your Team's Future The…
(Read More)