Front Desk Coordinator Interview Questions
Whether you are conducting an interview or preparing for one, it's important to know what to expect when applying for the job of a front desk coordinator. Make sure you are prepared before attending the interview by reading about some of the most common questions that are asked.
An office coordinator handles office activities and communications while also assisting upper management with critical duties. Handling incoming and outgoing emails, phone calls, and mail, as well as planning meetings, trips, and appointments, may all be part of a typical day. arranging meetings, etc.

Are You Comfortable Working in a Fast-Paced Environment?
This question is one of the most common ones asked because employers want to make sure you can work under stressful and fast conditions. You also need to be able to work quickly and be able to succeed.
When you are answering these questions, consider talking about times before when you have worked in a fast-paced environment and succeeded. You can mention times when you handled multiple phone calls or when you helped many patients at one time to schedule appointments.
It is important to put the client first and always educate yourself on the role. Knowing your organization will allow you to perform all tasks and complete them effectively every day
What Are Some of Your Strengths?
When you answer this question, try and make your strengths relevant to the job of front office coordinator. Employers ask this question because they want to make sure you can fit in with their team and grow to be a team member.
You can talk about your previous experience and use them to show you have skills that can be used as part of this job. Make sure you talk about how you can talk on the phone professionally and clearly. You can also discuss if you have experience with medical recording systems or whatever record systems the office uses that you are interviewing for.
What Would You Do If Multiple Customers are Waiting For You?
Front office coordinators need to be able to juggle several customers at one time. The interviewer will often ask this question because they want to see that you can handle several people needing you at the same time.
You need to show that you can multitask and prioritize the most important things first. Make sure you mention that you will greet all the customers and introduce yourself. You also need to actively listen to all the customers and then decide how you can help them.
Make sure you also mention taking down their contact information and discussing how you will schedule their appointments.
What Is Your Experience Using Scheduling Software?
The company will want to see if you have used scheduling software in the past and in which capacity. Although this is very important for the job, you don't want to lie. Be honest if you haven't used any software in the past, but make sure you mention that you are willing to learn.
If you have used software in the past, make sure to mention the names of the software and for how long you used them. You can also discuss the features of the software and how you used them to make the job easier.
When interviewing for a front desk coordinator, the interviewer wants to see what you have in customer service skills as well as scheduling skills. Make sure you mention all questions with detail and honesty. You should also ask the interviewer questions when you get a chance
Time management is only one aspect of effective scheduling. A convoluted schedule can significantly increase job prices and expenditures in the absence of an automated alternative. For example, persistent under-scheduling frequently results in excessive overtime hours.
The most cost-effective staff are assigned to each task thanks to automated scheduling. For instance, there is no justification for giving a higher-paid, more experienced, or tenured employee a job that can be completed by an entry-level person. In order to avoid overpaying for particular jobs, a competent work scheduling software system can automatically match employee skill sets to such duties.
Caller requests to speak with someone who isn't available.
What do you say to them to make them feel like you're doing everything you can to help them get in touch with the person they want to speak to?
The objective is to ensure that the receptionist has effective phone manners.
What to search for in a response:
Is the applicant self-assured in their ability to make calls?
Does it seem that they take pleasure in talking to individuals on the phone?
Do they possess the ability to reschedule calls?
How do you securely manage office communications?
The intention is to ensure that the receptionist is aware that one of their responsibilities is discretion.
What to search for in a response:
Do they feel capable of handling difficult political events in a professional setting?
Do they remain mindful of who needs to know what and when?
Do they possess judgment?
What do you do to protect confidential information?
The company needs to find out how you manage to release or protect legal documents and sensitive passwords to the team computers, therefore knowing how to draw the line and explain to employees the importance of not releasing data or requesting access before making any step on this end.
Some information to consider in protecting company information is to Shred All paper papers, regardless of how important they are, should be locked away while not in use. Only those who require the information should be informed. Before revealing confidential information to third parties, have a formal, signed non-disclosure agreement.


Founded in 1998, Professional Alternatives is an award-winning recruiting and staffing agency that utilizes technology and relationships to deliver top talent. Our team of experienced staffing agency experts is here to serve as your hiring partner. Contact us today to get started!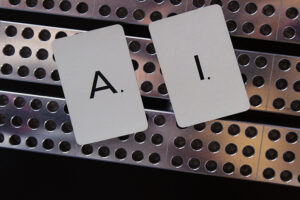 AI in Hiring: Unlocking Efficiency and Accuracy in Four Key Use Cases ‍AI has revolutionized various industries, ranging…
(Read More)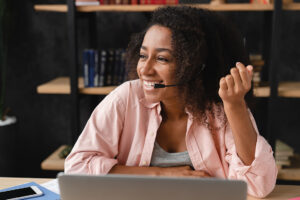 Fluently Navigate Your Sales Support Job Search: Must-Have Tools for Bilingual Professionals ‍   Introduction As the global marketplace…
(Read More)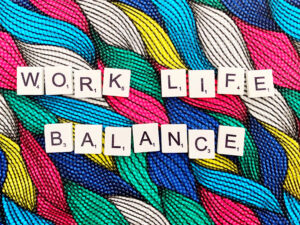 Finding Harmony: Strategies for Achieving Work-Life Balance as a Senior Operational Accountant Introduction: The Importance of Work-Life Balance…
(Read More)