7 Tips to be a Good Mortgage Loan Officer
To be a good mortgage loan officer, you must monitor your competition, stay focused, and work well with your team. If you follow our tips, you'll have no trouble succeeding in your career path and staying productive. However, if you ignore the things we discuss, you might have trouble retaining a job as a mortgage loan officer for a successful company. So, please continue reading to learn everything you need to know about being a good mortgage loan officer.
1.-Research Your Rivals
It would be best to compare your work to your rivals in your company and other mortgage brokerages. If you compare yourself to another mortgage loan officer, you can compete with them and figure out what they're doing that's successful and what methods they use that you can avoid. The best way to reach the top of any industry is to see what your competition does and work to do what they do better than them.

2.-Improve Your Computer Skills
Get yourself a distraction-free environment so you can work on your computer skills. For example, most mortgage loans will be done online or need some forms on the computer, so staying up to date on your computer skills is a great way to have a speedy approval process. You'll see great improvement if you dedicate 30 minutes of your day to working on your computer skills.
Here are a few digital tools, made to help Loan Officers perform with great results.
A) Having a website that is both aesthetically pleasing, and educational and emphasizes your services, contact information, professional accomplishments, etc.
B) Using a CRM that is effective at managing client interactions and connections through a well-organized database.
C) Possessing POS software that enables your clients to submit their applications and finish the process using their own point-of-sale hardware. Your customers won't make any unnecessary phone calls or appointments that can be handled by a digital solution.
3.- Learn About Your Market
Learning about the mortgage market is a great way to become a good mortgage loan officer. No one is left to accept a loan from someone who doesn't know what they're talking about, and you'll probably have to walk your clients through the loan process before they sign any agreements. Stay informed about any market fluctuations and keep track of your customers' questions so that you have answers ready in the future.
4.-Focus on Team Building
Having a solid team behind you is a great way to keep customers returning to your mortgage brokerage. For example, if someone has one bad customer experience, it could damage your entire company's reputation. Work on team-building activities each week, so your company works together and stays productive. Companies that don't have a team of people that like to work together don't see much productivity.
5.-Try Learning New Sales Techniques
Learning new sales techniques sneaks is a great way to get people to agree to loans through your company. It would help if you were charismatic and personable with your potential buyers so you'll have an easy time persuading them to sign with you instead of a rival company. Learning new sales techniques and staying up to date on the sales industry is the best way to get more clients.
Take a look at some of our job sales techniques:
Active hearing. Prospective customers' mistrust of salespeople is partly a result of their expectation of a forceful demeanor and pressure to close a deal.
Warm Calls. Warm calling is when you call a potential customer who is already aware of you and has interacted with you in some way.
Features & Benefits. Benefits and features Selling is a sales technique designed to demonstrate the worth of your offering.
Needs & Solutions. To diagnose and provide answers for a prospect's problems, you need to have some understanding of their industry, the particular difficulties they confront, what other customers in a similar situation have gone through, and their overall goals.
Social Selling. Genuine relationships are built through social selling. Cold calling is not as effective as social selling, because it is intrusive, generic, and, let's face it, obnoxious.
6.-Be a Personable Loan Officer
Calling your potential customers during the loan process is a great way to keep them up to date on any changes. The last thing you want to do is ignore your customers, or they will go to a different company, and you'll miss a sale. So, be attentive to your customer's needs and answer any questions they have throughout the loan process to keep them happy.
7.-Stay Competitive
Keep an eye on what your rivals are doing and their companies so that you can stay competitive with them. It would be best if you also strived to do a better job than them to create more projects that will boost your mortgage brokerage productivity. The more productive your company is compared to rivals, the more people will be interested in going to you for their loans. Productive mortgage companies have a strong reputation in their communities that they need to uphold.
Final Thoughts
Good loan officers keep themselves informed about any changes in the mortgage industry so they can easily answer customer questions. So, you might have to set aside time and schedule to do independent research on any market changes so that customers see you as a reputable source of information. For example, if you give your client bad Intel about a subject and affect them negatively, that could impact your reputation. Keep yourself attentive to any customer needs so that you put yourself ahead of your rivals in the mortgage market.


Founded in 1998, Professional Alternatives is an award-winning recruiting and staffing agency that utilizes technology and relationships to deliver top talent. Our team of experienced staffing agency experts is here to serve as your hiring partner. Contact us today to get started!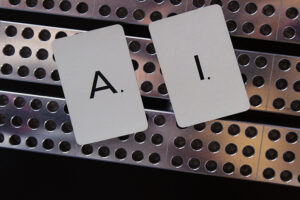 AI in Hiring: Unlocking Efficiency and Accuracy in Four Key Use Cases ‍AI has revolutionized various industries, ranging…
(Read More)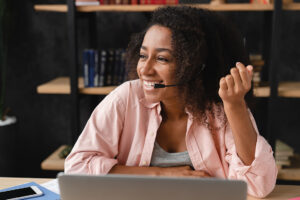 Fluently Navigate Your Sales Support Job Search: Must-Have Tools for Bilingual Professionals ‍   Introduction As the global marketplace…
(Read More)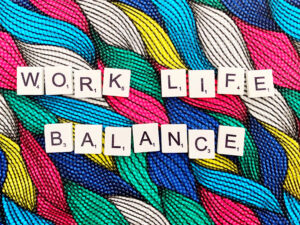 Finding Harmony: Strategies for Achieving Work-Life Balance as a Senior Operational Accountant Introduction: The Importance of Work-Life Balance…
(Read More)