Mortgage Brokers Need to Stop Making 4 Hiring Mistakes
It would help if you avoided certain hiring mistakes when you're a mortgage broker and need to meet your staffing needs. Finding a loan officer for your mortgage brokerage that works great with the customers is essential to getting return clients. However, a single officer could ruin your company's reputation if you're not careful about whom you hire. Our guide will discuss everything you need to know about hiring mistakes you should avoid when looking for new talent.

1. Procrastinating on Responsibilities
You need to take on many responsibilities during the hiring process to ensure you hire the right people. So, put yourself in a distraction-free environment and focus on your projects and responsibilities without interruptions. Otherwise, by calling your potential loan officers, they might have accepted work with a different company. When you complete your task quickly, it shows your team that you expect the same from them and vice versa.
2. Neglecting Their Computer Skills
Your mortgage brokerage could use many digital tools to compete with your rivals. So, ensuring that you hire candidates open to learning about these tools would significantly help your company and show massive improvement. Calling potential hires and talking to them on the phone is a great way to gauge their technical and computer skills before an in-person interview. As time goes on, these computer skills become increasingly important in the mortgage and loan industry.
3. Forgetting About Team Building
Another hiring mistake most companies make is neglecting to build a solid team of officers. The loan officer hiring market is massive and competitive, so you'll need to ensure that people want to work for your company, and you can do this by using team-building exercises. If your team feels they can communicate and have fun together, you'll see a massive rise in your mortgage brokerage productivity. Alternatively, people who don't like working for you won't be encouraged to do a good job.
4. Keeping a Narrow Scope
You'll miss your target audience and pass up good employees if your scope is too narrow. For example, you'll want to appeal to a general crowd of people looking to work in the mortgage industry. So, people might type in their Google search bar "mortgage hiring near me," but if your company only pops up in the searches that specify certain job roles, those people won't find your job opportunity.
On the other hand, even if someone hasn't worked in the mortgage industry before, you could hire them and teach them how it works based on their previous work experience in other markets.
Installing Growth-Oriented Systems
Adding personnel to your practice without first creating processes just increases costs without correspondingly boosting capacity.
The essential Top 3 Growth Systems are:
1.- Delegation: To efficiently and accurately "pass over" work
2.- Workflow: So, you can manage every contract in a reliable, error-free manner
3.- Visibility: This allows you to keep an eye on activity and determine what is and is not on track
Going Wide vs. Going Deep
Brokers frequently try to scale by expanding quickly, before developing efficient procedures or assembling a team to handle loans.
This occasionally works, but more frequently, the following occurs:
The principal broker is forced to participate in new broker management, training, and feedback. Their own production suffers as a result.
New brokers lack the back-end assistance required to write large volumes of business.
Less time is spent really assisting clients since "project management overhead" takes up an increasing amount of time.
Because conventional procedures aren't being followed, quality and customer satisfaction suffer.
Final Thoughts
You could consider other hiring mistakes, but the ones on this list are mortgage brokers' top four mistakes during the hiring process. If you avoid these common mistakes, you'll have a much easier time scoping out potential talent that could greatly benefit your company. If you keep your scope too narrow and ignore the willingness to learn computer skills, you'll keep your company stuck in the past and unable to compete with your rivals.


Founded in 1998, Professional Alternatives is an award-winning recruiting and staffing agency that utilizes technology and relationships to deliver top talent. Our team of experienced staffing agency experts is here to serve as your hiring partner. Contact us today to get started!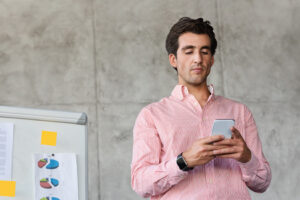 Exploring the Impact of Legal Landscape on the Rapid Adoption of Generative AI in HR ‍Introduction to Generative…
(Read More)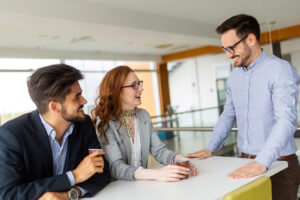 Rising to New Heights: How to Seize the Exciting Opportunities as a Marketing Analyst The role of a…
(Read More)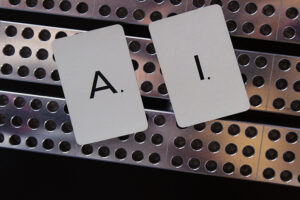 AI in Hiring: Unlocking Efficiency and Accuracy in Four Key Use Cases ‍AI has revolutionized various industries, ranging…
(Read More)