When negotiating job offers, employees are often left with fewer choices and less leverage, which puts hiring managers in positions where they can freely dictate terms. However, job market complexity ensures that people who can efficiently master negotiating job offers have opportunities to do so. Every situation is different, but some tactics and principles can assist you in addressing many issues while negotiating job offers with potential employers.
Top 5 Tips for Negotiating Job Offers
1) Consider the Timing of Offers
In order to feel secure when job hunting, you may want to grab at least one offer. People who are completing a degree program would know what it is like when everyone is getting interviews and some of them are celebrating early victories. However, grabbing an early offer may become problematic because once a brand has made you an offer, they will expect answers soon so you should consider this when reviewing job offers.
2) Don't Negotiate Unreasonably
You should resist the temptation to try to prove that you are good at negotiating just for fun. MBA students with classes on negotiation under their belts are susceptible to this problem when negotiating job offers. They go bargaining aggressively the slightest chance they get and when demands are unreasonable, it can annoy prospective employers. If something is relevant to you, negotiate. Do not try to do it for every little thing.
3) Assess the Entire Deal
To many, negotiating job offers is synonymous with negotiating salaries. However, your job satisfaction will come from other different factors apart from salaries that you can negotiate over more easily. Do not focus on money. Think about the value of the whole deal. Your responsibilities, the location, if you'll need to travel, work hour flexibility, opportunities for promotion, other perks, and so forth.
4) Consider the Employer's Intent
If an employee questions you from an angle that you didn't expect despite your preparation when negotiating job offers, remember that it is the intent, not just the question that matters. Sometimes, the question may seem challenging when the actual intent is benign. You may be asked if you would instantly accept an offer the next day. The employer may not be trying to unsettle you, they may just want to know if you are sincerely excited about the job.
5) Prepare for Difficult Questions
When negotiating job offers, be ready for tough questions like whether you have any other offers or if you would take an offer immediately. You may be asked if they are your top choice. When you are ready, you will answer elegantly instead of being evasive or untrue. Do not lie during negotiations. Even if it does not harm you, it is unethical. Another thing to consider is that when you are faced with a hard question without being prepared, you may try hard to please then lose leverage.

Founded in 1998, Professional Alternatives is an award-winning recruiting and staffing agency that utilizes technology and relationships to deliver top talent. Our team of experienced staffing agency experts is here to serve as your hiring partner. Contact us today to get started!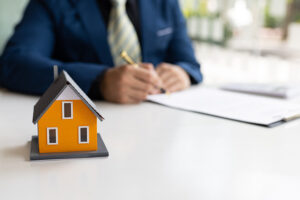 From Rookie to Pro: The Journey of Leasing Consultants and Their Remarkable Success Stories ‍Image Source: FreeImages Introduction:…
(Read More)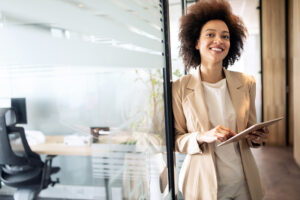 Building a Winning Squad: The Art of Attracting Seasoned CPAs to Your Organization ‍Introduction: The Importance of Attracting…
(Read More)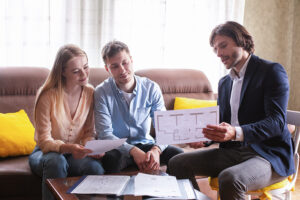 Property Management Excellence: ‍15 Skills You Can't Ignore for Success Introduction: The importance of skills in property management…
(Read More)