When applying for support or administrative roles, there are typically some administrative assistant interview questions that will be asked so the employer can learn about your qualifications and how well you would fit with the brand and the particular department you are applying to. Since the position requires not just administrative but interpersonal skills, the managers will also ask interview questions about the specific attributes that you possess which qualify you to be an administrative assistant.
Administrative Assistant Interview Questions & Tips Securing Your Dream Job
—
1) Questions for The Interviewer
Before going for the administrative assistant interview, carry out research about the company so that you will be prepared to ask them important questions whenever you get the opportunity. You are not just there to answer interview questions. Ask about the responsibilities of the job. Tell them to describe a typical day or week in the department. Inquire about the strengths and weaknesses of the department. Ask about the opinions of the past assistants and the best and worst parts of working there.
—
2) Some Anticipated Questions
When you are preparing for the administrative assistant interview, review some questions that you may be asked. Prepare responses to interview questions that highlight specific successes from other jobs. You would be asked about the computer skills you possess and the programs that you are comfortable using. You will also be asked if you can use a phone with multiple lines while handling a lot of telephone calls. They would also like to know how you feel about performing in a team environment amongst others.
—
3) Respond Positively
You should be mindful of your demeanor when you begin the administrative assistant interview. Remember to smile and maintain eye contact with the interviewer. You should speak with a calm yet enthusiastic and confident tone when answering interview questions. Since you would need to interface closely with the people you work for, it is vital to be professional and positive at all times. The intention is to give the employer the idea that hiring you would be the right choice to make.
—
4) Prepare to Talk About Administrative Processes
Be ready to discuss your workflow and your administrative processes utilized in other positions. As an administrative assistant, you should show that you are not just organized but detail-oriented. The employer will ask interview questions to figure out how you manifest positive qualities in your daily workflow. Talk about how organizational abilities as well as attention to detail are part of your strongest assets and give examples of situations where you brought order to complex projects.
—
5) Be Ready to Talk About Software Programs
A lot of administrative assistant jobs require daily use of different software so while answering interview questions, you may have to talk about the programs that you have worked with, your utilization process and level of expertise as well. The answers you give will be more impressive when you provide particular anecdotes that illustrate your expertise with various administrative tools.
—
Best-in-Class Office Staffing and Administrative Staffing
Our team of #1 award-winning office staffing experts and administrative staffing professionals work with premier companies across the country to deliver top administrative talent. Our office staffing team understands that dependable support staff is crucial to your organization's success, delivering only the most reliable and focused office staffing services. From office managers to administrative assistants, our office staffing experts are here for all of your support team needs.
—

Founded in 1998, Professional Alternatives is an award-winning recruiting and staffing agency that utilizes technology and relationships to deliver top talent. Our team of experienced staffing agency experts is here to serve as your hiring partner. Contact us today to get started!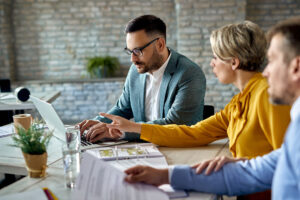 Unlocking the Secrets of Title Examination: How to Become a Title Ninja  Introduction to Title Examination Title examination…
(Read More)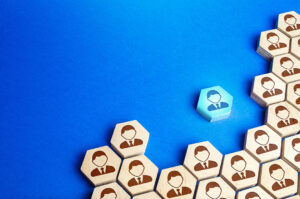 From Entry-Level to Executive: Navigating the Path of Career Growth at Professional Alternatives Unlock your potential with the…
(Read More)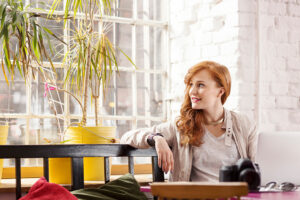 Seizing the Opportunity: Insider Tips for Swiftly Recruiting a Dynamic Project Coordinator to Shape Your Team's Future The…
(Read More)