With the ongoing impact of the COVID19 pandemic, employers have had to create or enhance employee experience initiatives to keep their employees motivated. After long periods of growth and low unemployment, many organizations find themselves in a really different world. Still, even as businesses are forced to cut down some jobs and dramatically tighten their belts, smart managers have to keep their eyes trained on the horizon and prepare for the fact that recessions eventually end. When they do, companies in different industries have to return to an atmosphere of coming up with employee experience initiatives to keep their team happy.
Recognizing Shortcomings and Developing Employee Experience Initiatives
1) Adopting a Wholesome Approach
Different employee experience initiatives usually involve workplace redesigns, plus flexible work policies, as well as learning and growth opportunities amongst others. Whenever businesses meet the experience expectations of their workers, they will definitely see increases in productivity, effort, and retention. It is not enough to just invest in these programs. For better returns, businesses need to complement their investments with wholesome measures to assist in shaping their workers' understanding of their experience.
2) Clarifying Expectations
Businesses should be crystal clear about what they can and cannot deliver to their workers considering their resources and priorities, which definitely changes as the economy does. Guardrails should be put in place to avoid disturbing the positive employee experience. Be sure that ideas are relevant to the whole company and are linked to business goals and strategy. Immediately the guardrails are put in place, human resource leaders can involve employees in developing a brand-wide "experience vision". This relevant step to the improvement of employee experience can be done by carrying out a survey concerning the changes that they would implement if they could or what makes them really excited to come to the workplace.
3) Personalizing Daily Experiences
Many businesses recognize the value and benefits of a one-size-fits-all strategy, still, customization is usually the responsibility of managers, who may possess limited bandwidth or even lack complete visibility into the needs of each employee to improve the employee experience. They may sometimes not be totally trusted to get direct reports. Companies get better results whenever managers work with their employees to this end and an important step is sharing relevant information so that the workers can see spots to make improvements.
4) Shaping Both Positive and Negative Memories
Businesses usually focus on responding to different negative experiences with speed. This approach may not always help, and this response can sometimes mean engaging in situations that don't really matter much to your employees or the business in general. It is recommended that managers borrow a page from customer-experience books, then take a long view. They should focus on how their workers will recall their employee experience over time and concentrate on important events rather than on random incidents, such as any minor technology glitches, that may look urgent at the time but quickly fade.

Founded in 1998, Professional Alternatives is an award-winning recruiting and staffing agency that utilizes technology and relationships to deliver top talent. Our team of experienced staffing agency experts is here to serve as your hiring partner. Contact us today to get started!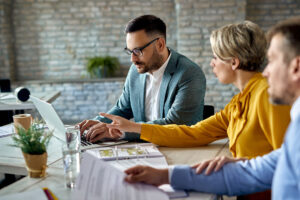 Unlocking the Secrets of Title Examination: How to Become a Title Ninja  Introduction to Title Examination Title examination…
(Read More)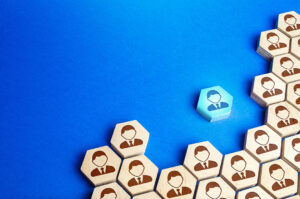 From Entry-Level to Executive: Navigating the Path of Career Growth at Professional Alternatives Unlock your potential with the…
(Read More)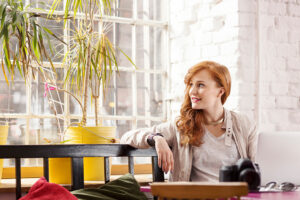 Seizing the Opportunity: Insider Tips for Swiftly Recruiting a Dynamic Project Coordinator to Shape Your Team's Future The…
(Read More)