The Executive Assistant as a Strategic Partner 
An executive assistant is one of the important roles in a business. It will take someone who is talented, able to trust the executive and their subordinates, and someone who will be indispensable when new projects and opportunities arise.
We'll talk about how executive assistants can be the best strategic partners for a successful business. If you're an executive with business goals that you need to implement and achieve, keep reading.

1.- They are confident in themselves (and their goals)
An EA will be a huge asset to executives due to their positive mindset. Not only because they are skilled at what they do, but also, they can be easy to work with while achieving business goals together. What makes them so valuable is that they are aware of your goals and will go to battle with you to make sure you achieve them all.
2.  They know what they are doing
A valuable executive assistant will be someone that knows what they are doing. They are trusted to handle things that are part of the process; especially when there is a struggle with achieving a specific task.
If they know what they're doing, they can get the job done without any issue. If they run into an issue that may happen beyond your control, they'll spend time finding a solution to implement.
3.  They're part of your inner circle
An executive assistant will be someone you see on a regular basis at the office. So, they are part of your inner circle. They may be someone to have as a go-to person when you need a specific task done (they are your right hand).
Plus, they are also part of your inner circle because they may be the bridge between you and other people. They can build and maintain synergies between you and the rest of your staff or clients.
When people are working together, that can make the process of achieving your business goals much easier.
4.  They'll improve systems and processes
If you have a system and process that needs improvement, it can take a competent executive assistant to work out the bugs. They may test out different approaches as well, to make things a lot easier to follow.
If one approach doesn't work well, they can try another until something sticks. It's the trial and error that makes improvement worthwhile.
Final Thoughts
Executive assistants can go above and beyond their usual job role. They can be strategic in helping you solve problems and achieve the business goals you've set. They can also be the person that will relay messages between you and other members of your team.
You can count on the executive assistant when it comes to doing excellent work at the office. It would be a challenge to find the right one with a can-do attitude, the right skills, and the ability to sustain the demands that are all part of business as usual.
You'll feel fulfilled knowing that you'll have someone in your corner who will have your goals and best interests at heart.


Founded in 1998, Professional Alternatives is an award-winning recruiting and staffing agency that utilizes technology and relationships to deliver top talent. Our team of experienced staffing agency experts is here to serve as your hiring partner. Contact us today to get started!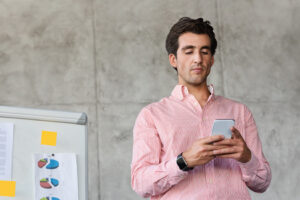 Exploring the Impact of Legal Landscape on the Rapid Adoption of Generative AI in HR ‍Introduction to Generative…
(Read More)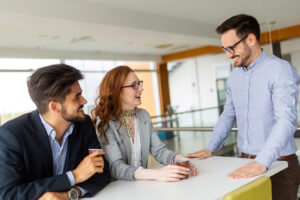 Rising to New Heights: How to Seize the Exciting Opportunities as a Marketing Analyst The role of a…
(Read More)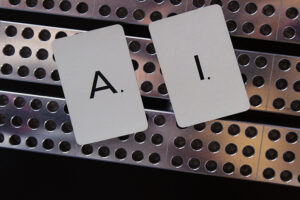 AI in Hiring: Unlocking Efficiency and Accuracy in Four Key Use Cases ‍AI has revolutionized various industries, ranging…
(Read More)