Top Qualities Needed In Your Next General Sales Manager
If you are someone planning on hiring a general sales manager, you'll need this handy guide to help you out. Specifically, we'll be going over the top qualities that you need to look for in order to find someone who will excel at the job.
You want someone who is qualified, able to meet your projections (or exceed them) and able to inspire other selling personnel to step it up. It's always a good idea to find someone who will also be able to monitor and track the progress of the team.
Let's get started with the following list of top qualities below.

1.- Active listening
A general sales manager should be someone who possesses active listening skills. They can be able to listen to the people they are selling to and listen to others on the selling team.
Instead of encouraging staff to bring their issues to their manager's attention, the sales manager wants to assist staff in finding solutions. It is crucial that you assist sales managers in mastering active listening techniques to help them achieve this. The salespeople who are managed by active listeners have the following advantageous unforeseen consequences:
The workers experience transformation as a result
The attitudes of the employees toward one another and themselves alter as a result
Their values shift because of it
The staff feels heard and valued
All these outcomes encourage the staff to act with greater maturity, openness, and cooperation. However, active listening also alters the listener. Deeper, more fulfilling connections are made through listening, which also gradually alters the listener's mindset. Listening is essentially a lesson.
2.  Emotional intelligence
Emotional intelligence will be great for those who are in sales. That's because you'll have someone voice an objection during the sales process. It can be frustrating that you can be so close to the sale only to lose out.
During the hiring process, the best way to assess a candidate's level of emotional intelligence is to pose interview questions that could potentially place them in stressful situations and elicit emotional responses.
3. Ability to challenge and inspire growth
Some of the top-quality leadership skills include challenging and inspiring people to take action. This can be the case for a sales manager. Especially when they rally the sales team to meet their trading goals for the day, month, quarter, and beyond.
It should be your top objective to hire people who are driven and enthusiastic about the products you sell because doing so can:
Bring in a lot of money rapidly
Improve client interactions to increase revenue
Boost your reputation by helping
Make sure your product or service emerges as a market leader
4.  Forecasting abilities
Setting sales targets that promote corporate growth requires forecasting. Experienced sales managers should know how to make accurate sales projections based on past data, current market conditions, and your company's business goals.
5.  Adaptability 
When their circumstances change sales managers who are adaptable are eager to challenge themselves, break habits, and have elastic-like energy. They frequently confront issues, veer away from distractions, and move on politely.
A sales manager who is adaptable tends to plan ahead and persistently concentrate on progress. Those that are adaptive focus on both the dangers and the benefits as they walk the "what can we be doing better" balance beam.
They tend to be less critical and less inclined to accuse others than usual. They take in data, analyze it, and make adjustments. They are the ideal coworkers and partners because they don't focus on the transient and they seek to understand rather than to justify.  A sales manager who is adaptable doesn't take themselves too seriously, understands the power of their goals, and upholds high moral standards.
5. Honesty
Sales is a challenging industry with many difficult interactions. Sales managers are able to successfully navigate these exchanges and speak in a straightforward manner that keeps things moving forward.
Sales managers can influence their prospects and clients with the use of these communication abilities. This style can be a huge benefit when it comes to managing a sales staff, especially salespeople with senior profiles.
Final Thoughts
It's always a good idea to find the right general transaction manager. As long as they possess these five qualities above, you shouldn't have trouble. You'll be more confident in your team by helping them sell to prospects.
Your sales team will be able to pinpoint their problems, satisfy their needs with product or service suggestions, and make it easier. You'll want to recruit a general sales manager that isn't missing even one of these qualities listed above.
It can be a challenge to find one out of a pool of candidates. So, it can take time to screen them out and find the right one who is a great fit.


Founded in 1998, Professional Alternatives is an award-winning recruiting and staffing agency that utilizes technology and relationships to deliver top talent. Our team of experienced staffing agency experts is here to serve as your hiring partner. Contact us today to get started!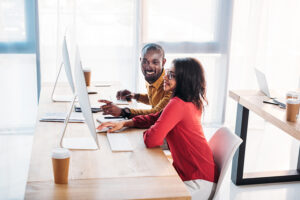 Transforming Toxic Workplace Attitudes: A Leader's Roadmap to Dealing with Difficult Employees Introduction: Understanding Toxic Workplace Attitudes In…
(Read More)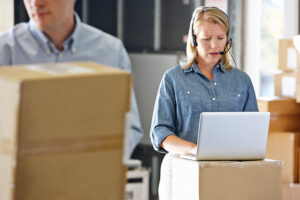 The Ultimate Guide for Shipping/Receiving Coordinators: Must-Have Tools in Your Toolbox Introduction to the Role of a Shipping/Receiving…
(Read More)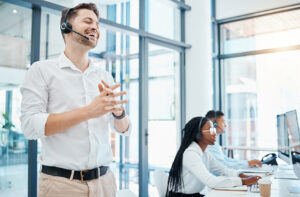 The Art of Customer-Centric Excellence: Key Skills for a Successful Career as a Customer Success Associate As a…
(Read More)