If you are looking for a manager for your commercial or multifamily properties, then you're in the right place. It's crucial to find the right person that will handle the day-to-day operations; especially if you own multiple properties.

Since you can't be everywhere at once and can only visit one place at a time, a property manager will be indispensable. Your investment will give you an excellent return depending on several factors. However, a property manager will be a necessary expense. Here are five tips you can use to find the right property manager:
1.  What past experience do they have?
You'll want to find a property manager with experience. That's because multifamily and commercial properties are a bit more complex. So, you'll want to screen them carefully.
It would be best to ask for referrals. This may include the owner of another property in your area. Residential property management experience can be a plus but not enough for the complexity of managing your type of investment.
Referrals are great for getting third-party intel on the property manager you want to hire. They need a solid track record if they even want to be considered.
2.  Interview each interested candidate
As a property owner, you'll want to interview your candidate with some solid questions. For example, what if they approach a situation with a bad tenant? Would you evict them without notice if they violated a lease agreement?
How would they handle evictions? How will prospective tenants apply for a new place to live or operate as a business? Any valuable information on how they can handle the property is something you want to look out for during the interview.
Pay attention to the responses and take notes. You may run into a property management company that may not be worth working with based on their answers.
3.  Find out how much money you want to spend a month
A property management company will be able to take care of your properties for a price. It will be your responsibility for finding a company that may be cost-effective. You don't want to risk a negative ROI if you are paying too much for property management services.
You may have an expansive portfolio of real estate properties. The more you own, the more you'll probably have to pay for each month. Spend time looking over prices that will fit your budget and whether it can help or hurt your ROI.
4.  Check out for reviews
Property management websites will have online reviews that will feature past clients. You can also check out third-party websites as well. This will give you an in-depth look at whether or not one of your candidates is worth considering.
Is the business staff professional? Are coworkers getting along with each other? Are they willing to follow the expectations you've set for each of your properties?
Checking reviews will be a must-do for the research process. Organize your notes during the research process so you can compare any positives or negatives of every property management company.
5.  Are they able to communicate with you and your tenants?
Communication is important. You'll want to look for a property management company that will keep these lines open. This is major, for you as the property owner, and for the tenants living in the properties, this company will manage.
If communication is little to non-existent, that's a huge red flag. You also want to make sure the property manager is prompt when it comes to replies and answering any inquiries or concerns.
Final Thoughts
When searching for a manager for your commercial or multifamily property, it would be a wise decision to find one who is responsible and experienced. Many will provide you with excellent insights and you might be tempted to hire them on the spot, but make sure you dig deep enough first. Talk to past clients and check out the reviews. At the end of the day, it's about using your better judgment.
These tips above will ensure that you find the right property manager; especially if you own multiple commercial and multifamily properties.


Founded in 1998, Professional Alternatives is an award-winning recruiting and staffing agency that utilizes technology and relationships to deliver top talent. Our team of experienced staffing agency experts is here to serve as your hiring partner. Contact us today to get started!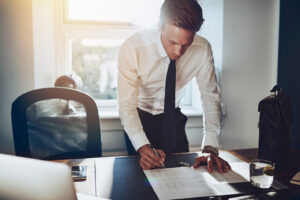 Mastering Modern Litigation: How Houston Paralegals Can Optimize E-Filing and Records Administration ‍ Unlock your potential with the…
(Read More)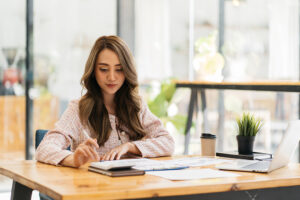 AP Processing Demystified: A Step-by-Step Guide for Recruiters in Houston, TX Introduction to AP Processing As a recruiter…
(Read More)