7 Ways the Credit AR/AP Can Sabotage the Hiring Process
No company has gone without its occasional problematic employees. You know the ones. They monopolize the time, lack character, and always seem to have problems at work. These employees tend to waste resources and react in an immature way when given constructive criticism. They don't seem to have the time management skills or motivation required for the task at hand, so how in the world did they get hired?

1. Failure to Communicate Properly
Most hiring managers know exactly what they're looking for in a candidate, but it can be difficult for some to articulate this. When you aren't able to properly communicate to your human resources partners and recruiters the kind of candidate you're looking for, they won't be able to help you very effectively or efficiently.
2. Credit Reports Are Not Interpreted With Nuance
Credit reports are used by employers to assess the stability of a candidate as well as their potential to be dishonest or even commit fraud. Not a lot of nuance is applied in these assessments, though, which has likely led to a lot of companies refusing to hire what would be outstanding employees.
3. Hiring Managers Getting Cold Feet
Interpreting credit reports can be rather complicated. You either miss out on hiring top talent or you accidentally hire someone who's a liability to the company. That said, you could also end up hiring someone who's right in the middle. This lack of stability can cause some managers to get cold feet and go back to the drawing board, which of course resets the entire hiring process.
4. Employers Getting a Creative Impulse
Hiring someone new for your company is always somewhat of a leap of faith. You're putting a lot of trust into this person you don't know all that well. You may overlook obvious red flags like boundary-breaching and validation seeking, and hire the wrong person in a creative impulse due to the candidate's passion — a common blind spot for a lot of hiring managers.
5. Bad Interview and People Skills
People skills aren't always easy, especially when you're dealing with the stress of hiring someone new. You must remember that not only are you interviewing the candidate, but the candidate is hiring you.
6. Having a "No One is Good Enough" Mentality
Hiring managers usually have a "dream candidate" in mind while going through the hiring practice, only to end up disappointed that none of the candidates interviewing tick all of the boxes on their "dream candidate" checklist. Discuss your requirements for candidates with your recruiter and examine them for unrealistic qualifications.
7. Attempting to "Fix" and "Rescue" Questionable Candidates
Hiring managers often believe they can affect change in employees who have the right spirit but aren't necessarily the best fit for the job. This stems from the hiring manager's inflated ego and overconfidence.
Final Thoughts
Remember: being an interviewer can be just as nerve-wracking as being an interviewee, so take a deep breath, slow down, and set the standard for how your future employees should feel about your company.


Founded in 1998, Professional Alternatives is an award-winning recruiting and staffing agency that utilizes technology and relationships to deliver top talent. Our team of experienced staffing agency experts is here to serve as your hiring partner. Contact us today to get started!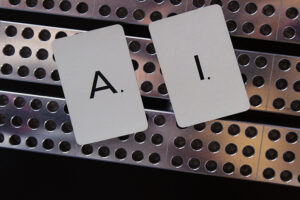 AI in Hiring: Unlocking Efficiency and Accuracy in Four Key Use Cases ‍AI has revolutionized various industries, ranging…
(Read More)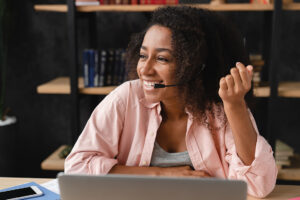 Fluently Navigate Your Sales Support Job Search: Must-Have Tools for Bilingual Professionals ‍   Introduction As the global marketplace…
(Read More)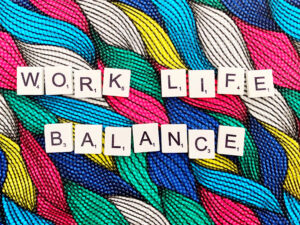 Finding Harmony: Strategies for Achieving Work-Life Balance as a Senior Operational Accountant Introduction: The Importance of Work-Life Balance…
(Read More)