Accounting Hiring Tips for Hiring Managers
Accountants play an incredibly important role in assessing and analyzing the financial health of an organization or company. Naturally, when hiring a new accountant, you'll want to do all you can to find the right candidate for the job. It can be difficult for hiring managers to gauge the trustworthiness of a stranger, so a lot ends up riding on the candidate's technical skills and talent.
Finding the right candidate to fill an accounting position involves a solid amount of research and flexibility on the hiring manager's part, especially considering the modernization of accounting in today's world. As a hiring manager, you also need to keep your company's reputation and digital presence in mind because potential candidates will use those things to gauge whether or not they want to work for your company.
In order to demystify the accountant hiring process for understandably stressed-out hiring managers, we've compiled this list of hiring tips in hopes of making this whole process a bit more straightforward.

Revise Job Descriptions For Today's Accountants
The fact of the matter is jobs in accounting and finance are changing rapidly, as are the particular skills that make accountants and other finance employees successful. You will need to modernize your job descriptions so that they fit the skills of today's accountants. These skills include but are not limited to proficiency in technology, forecasting, and project management. Time management, customer service, and effective communication are also some skills you're likely to see listed in modern accountant job descriptions.
Partner With An Accounting Staffing Agency
Accounting staffing agencies exist for a reason, so you might as well utilize their resources and expertise. Many hiring managers find that they simply do not have time to build an entire accounting hiring strategy, so they end up leveraging the help of accounting recruiters in order to save precious time and resources. This is strategic planning in action. By utilizing the professional help of an accounting firm, you'll be able to keep up with your current workload while also building a long-term hiring strategy to present to your higher-ups.
Take Your Time During the Hiring Process
Some hiring managers are desperate to hire someone due to poor planning or being suddenly short-staffed. Don't be this guy or gal. Accounting plays an important role in every company, so you'll want to take your time to find the right candidate for the job. Interview multiple candidates, ask the right questions during interviews, and go with your gut.
Take into account these five factors to guarantee your approach is as effective as possible:
1.-Express your interest frequently and in advance
If you're interested in continuing the conversation because you believe the prospect would be a good fit, let them know! The prospect is likely interviewing you just as much as you are interviewing them, so don't be hesitant to expose your hand. As you are aware, there is a competitive job market, and candidates frequently attend two, three, or even more interviews at once. Informing a candidate that they are first on your team's list could help keep your business at the top of their list.
2.-Identify the people who should be involved
Who are the decision-makers you must speak with in order to make a hiring decision? Find those team members and indicate where they should participate in decision-making.
3.-Make an interview evaluation procedure
How will you assess and rank the applicants you speak with? How would you request that other interested parties rate and evaluate the candidates they meet with on your behalf? After the interview is finished, gathering feedback and making decisions more quickly will be made possible by developing an interview review process and evaluation criteria that everyone can use.
4.-Utilize your time wisely
To keep the hiring process moving and give the team the chance to quickly agree on interview feedback, many businesses schedule interviews back-to-back with various stakeholders or conduct group interviews with two or three stakeholders.
5.-Describe your strategy
Is a phone interview with Human Resources necessary before an applicant may move on to a team interview at your company? After speaking with the candidate, does your boss or a senior leader need to provide the go-ahead? To guarantee team alignment, would the interview process include the incoming hire's team? To save time once you have discovered suitable candidates, take the time to outline how many stages are required and how each stakeholder fits in before starting the interviewing process. 
Final Thoughts
Don't panic if it takes a while to find the right person for the job. There's a lot of accounting talent out there, but that doesn't mean the first talented candidate you interview is going to be the right fit for the position. Don't hesitate to ask for help from accountant recruiters if you need it — that's what they're there for after all! When you find the right person, you'll know, but remember to be wary during the interview process as well.

Founded in 1998, Professional Alternatives is an award-winning recruiting and staffing agency that utilizes technology and relationships to deliver top talent. Our team of experienced staffing agency experts is here to serve as your hiring partner. Contact us today to get started!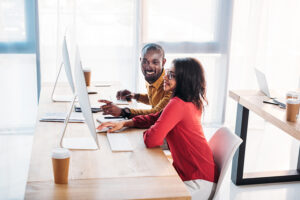 Transforming Toxic Workplace Attitudes: A Leader's Roadmap to Dealing with Difficult Employees Introduction: Understanding Toxic Workplace Attitudes In…
(Read More)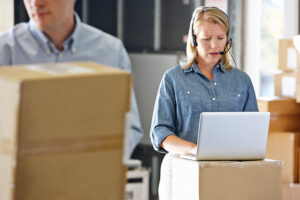 The Ultimate Guide for Shipping/Receiving Coordinators: Must-Have Tools in Your Toolbox Introduction to the Role of a Shipping/Receiving…
(Read More)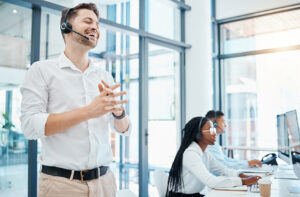 The Art of Customer-Centric Excellence: Key Skills for a Successful Career as a Customer Success Associate As a…
(Read More)