Billing Specialist Interview Questions
Billing specialists are in charge of preparing and issuing invoices to the company's clients. He or she is responsible for contacting clients about their outstanding debt and keeping track of any payments made towards relieving this debt. Successful billing specialists will have top-notch communication skills, the right attitude, and a willingness to learn. Top talent candidates should have sufficient experience working for financial institutions and a background in accounting.
It can be difficult to decide what kinds of questions you want to ask candidates when conducting interviews for the billing specialist position. This position is important, and you want to make sure you are hiring the right person for the job. Luckily for you, we've compiled a list of billing specialist interview questions in hopes of making this complicated process just a little bit easier. Let's get started, shall we?
Do You Have Any Relevant Working Experience?
If you use Microsoft Excel, as many organizations do, you should make sure that the candidate has a lot of expertise working with the program's formula, worksheets, and other tools. You should also check if the billing specialist you are considering has experience with the accounting software you use. This might be a proprietary system, Microsoft Dynamics, or even Quick Books.
How Familiar Are You With Spreadsheet Applications like Microsoft Excel?
If you use Microsoft Excel as many businesses do, you'll want to ensure that your candidate has extensive experience with formulas, worksheets, and other tools within this program. In addition, you'll want to see if your potential billing specialist has worked with your particular accounting package. This may include Quick Books, Microsoft Dynamics, or even a proprietary system.
Knowledge about your existing billing system
Flexibility in acquiring new skills or system-specific knowledge
Familiarity with Microsoft Excel spreadsheets
Why Are You Interested in This Position?
What about the billing specialist position interests the client and what are they hoping for in terms of future career goals? This is a good question to ask when trying to gauge whether the candidate is interviewing for this position with the right reasons in mind. You'll probably want to steer clear of candidates who answer this question with "I need the extra cash" or "I just wanted to try something new."
Describe a Time When You Resolved a Discrepancy in the Workplace
Asking the candidate(s) you're interviewing to describe discrepancies they've resolved in their past workplaces is a great way to gauge their problem-solving skills. You'll also be able to get a feel for how well the candidate is able to prepare or think on their feet. If they have one or several answers prepared for this question, that's definitely a green flag. If they hem and haw a whole lot at this question, they might not be the best fit for the position.
What Actions Do You Take To Help a Customer With a Billing Issue?
You need a billing specialist who can spot with accuracy, investigate, and correct billing inconsistencies, and is detail-oriented. You'll want your specialists to have good customer relationship skills if they'll be in direct contact with customers. Inquire about a real-world scenario, and pay attention to how your applicants handled it from a data and relationship perspective.
Willingness to accurately record the circumstances
Discreet dealings with clients
knowledge of locating and resolving invoicing issues
Have You Ever Had a Corporation You Worked For Audited? What Role Did You Play and How Did You Get Ready?
Since billing specialists have front-line duties when it comes to invoices and collecting bill payments, there may be a need to involve them if your company is audited. Assess your candidate's experience with the auditing process and whether or not they take proactive steps in their daily work to prepare for a potential one. Even if they haven't been audited in the past, they should have some general knowledge of the process during these challenges.
A proactive approach to audit planning
Previous auditing experience
Knowledge of the procedures and requirements for audits
What Will You Do to Stay Motivated?
This is a great question to ask potential job candidates. They may say that they are a creature of habit, or that they love routine. This is generally a good sign. The billing specialist job is a repetitive one, so you want to make sure that whoever gets hired for the job will not be at risk of burning out.
Have You Ever Encountered a Difficult Client When Attempting to Collect Payments? How Was Your Approach?
Billing professionals may be a business's first line of collection. If your specialist will be dealing with any collection concerns, you'll want a candidate who can maintain composure under pressure and make the best of their accounting skills. When your interviewee recounts a real-life incident, pay attention to instances of both of these traits. Ask them how they would respond if they haven't experienced that situation before.
Final Thoughts
These are just a few of the best billing specialist interview questions we could come up with. It's a good idea to ask situational questions as well as analytical questions when interviewing candidates for this position. Be thorough and thoughtful and remember to keep an open mind.

Founded in 1998, Professional Alternatives is an award-winning recruiting and staffing agency that utilizes technology and relationships to deliver top talent. Our team of experienced staffing agency experts is here to serve as your hiring partner. Contact us today to get started!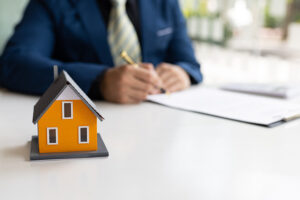 From Rookie to Pro: The Journey of Leasing Consultants and Their Remarkable Success Stories ‍Image Source: FreeImages Introduction:…
(Read More)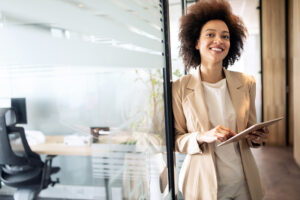 Building a Winning Squad: The Art of Attracting Seasoned CPAs to Your Organization ‍Introduction: The Importance of Attracting…
(Read More)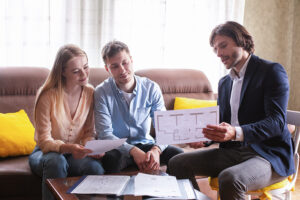 Property Management Excellence: ‍15 Skills You Can't Ignore for Success Introduction: The importance of skills in property management…
(Read More)