Credit Analyst Recruiting Tips
Credit analysts are responsible for determining how suitable a customer is to receive credit, as well as establishing the risk factor of any individual loan.
To be successful as a credit analyst, one must have extensive knowledge of risk assessment methods and data analysis. Credit analysts typically work for financial firms like banks and credit card companies, and those with substantial experience are likely to possess professional credentials.
When recruiting credit analysts, remember to ask what knowledge they have of your company and the services you offer as a business.
Inquire about their soft skills and past experiences to determine whether they would be a good match for the position, and don't forget to ask why they are interested in this particular field in the first place.
Interested in finding out more? We've put together this list of tips in order to make the recruiting process as straightforward as possible.

Questions about Finance and Credit
Credit analysis is a quantitative field, and in order to assess a client's creditworthiness, a credit analyst must examine financial accounts and other data.
They must evaluate the financial statements from the previous five or more years, including the balance sheet and cash flow statement, in order to gather data that will aid in their assessment of the company's financial viability.
When one or more variables change, the analyst will need to be skilled at using financial tools to develop financial models in order to evaluate a company's valuation.
To gauge the candidate's understanding of financial statements, financial ratios, financial modeling tools and methodologies, and their experience with financial software such as MS Excel and R, the interviewer will pose questions specifically related to finance.
The Correct Candidate Will Have an Analytical Mind
A top-notch credit analyst is analytical in nature and has an outstanding mathematical ability. You will want to hire someone who is detail-oriented and methodical in how they do things. It is also a good idea to gauge their critical thinking and communication skills during the interview.
The correct candidate will be thoughtful but not wishy-washy and should have excellent decision-making skills. A great credit analyst will be familiar with valuation methods and deciphering financial data. They should be able to effectively analyze an applicant's credit history, and make an accurate statement analysis.
The Correct Candidate Will Have Excellent Multitasking and Prioritization Skills
Ask the candidate about their past job history, including any experience they might have in multitasking and properly prioritizing projects. Good time-management skills are absolutely crucial for this position, as is an eye for detail.
A great credit analyst will have excellent attention to detail, and will not get flustered in high-stress situations. You must be clear with them on this because any missing information in a credit analyst's statement analysis could lead to inaccurate analysis of a customer's situation and an expensive problem for the company as a whole.
The Correct Candidate Will Perform Efficiently Throughout Multiple Rounds of Analytical and Situational Interviews
The best credit analysts perform well under pressure and are always sufficiently prepared for any situation. Ask them to tell you about a method they have personally used to determine a loan's profitability. Test them on things like data gathering and what should be included in a cash flow statement. A candidate with plenty of experience shouldn't have any trouble answering these sorts of questions.
Some questions about the industry that are pertinent to the position may be asked during the interview. Ideally, the company is curious to find out if a candidate is familiar with particular tools, approaches, or evaluation procedures.
The applicant should also stay current on new developments and advancements in the sector they are expected to assess. As an illustration, an investment firm that buys businesses in the health sector may assess their familiarity with the sector and how health companies are valued.
An illustration of an industry knowledge query:
What credit criteria do banks consider before issuing credit?
How is the terminal value determined in a discounted cash flow analysis?
How does NPV differ from DCF?
How have you found using Microsoft Excel for financial analysis?
What set of abilities do you possess that make you the ideal applicant for this position?
What attributes will you take into account before lending to a fintech startup?
Work-related Questions
Questions about job experience, projects, and assignments should be expected from qualified candidates seeking a senior credit analyst post. The interviewer can be curious to learn what talents the applicant picked up from their prior career, how they dealt with challenging clientele, etc. The potential employer can also be interested in learning how the applicant used problem-solving techniques to navigate a tricky situation or save costs for the business.
Examples of Questions Regarding Work Experience
What instruments did you employ to create financial models? Were they successful?
In your prior position, did you mentor anyone? How did you assist them, and did you notice any progress in their abilities or knowledge?
How did you manage challenging clients?
What evaluation metrics did you employ to gauge your clients' financial stability?
What would you say was the most challenging circumstance you encountered in all of your prior roles, and how did you handle it?
When working at a previous employment, describe a difficult situation or difficulty you overcame, how you handled it, and how it influenced your employer.
Final Thoughts
It can be difficult to determine who the right candidate is for a credit analyst position. It's an important job, and not just anyone can do it! As long as you're being thorough during the interview process and keeping the candidate(s) on their toes with thought-provoking, somewhat challenging questions, you should find the right person in no time. Good luck, and happy recruiting!

Founded in 1998, Professional Alternatives is an award-winning recruiting and staffing agency that utilizes technology and relationships to deliver top talent. Our team of experienced staffing agency experts is here to serve as your hiring partner. Contact us today to get started!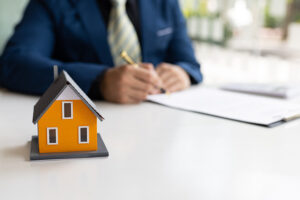 From Rookie to Pro: The Journey of Leasing Consultants and Their Remarkable Success Stories ‍Image Source: FreeImages Introduction:…
(Read More)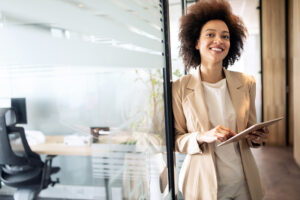 Building a Winning Squad: The Art of Attracting Seasoned CPAs to Your Organization ‍Introduction: The Importance of Attracting…
(Read More)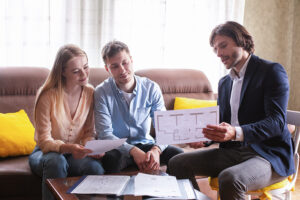 Property Management Excellence: ‍15 Skills You Can't Ignore for Success Introduction: The importance of skills in property management…
(Read More)