Credit and Collections Manager Responsibilities
A credit and collections manager has many important responsibilities, including the coordination and direction of policies and operations, overseeing the collections procedures, and supervising the credit and collections team in contacting clients with pending debt and credit applications. They also follow up with customer complaints and manage the accounts receivables daily in order to establish customer amenability.
A credit and collections manager must show strong leadership, communicate effectively, and have an eye for catching small errors. They are responsible for analyzing documents in order to determine a customer's eligibility in terms of credit options.
To be successful in this position, a credit and collections manager must understand the company's goals, possess knowledge of collection laws, and be hypervigilant in finding ways to improve the company's debt recovery.
It also never hurts to have previous management experience and a bachelor's degree in accounting, finance, or a relevant field of education. Let's break down the various responsibilities involved with being a credit and collections manager below.

Responsibilities
The credit and collections manager will partner with small, up-and-coming businesses in order to help business owners accomplish payroll as well as progress business plans.
He or she should have no problem developing timely and accurate Days Sales Outstanding (DSO) reports monthly, supplementing important information for upper management workers.
Ensuring that the company's recovery policy is adhered to and that it complies with all applicable local, state, and federal laws.
He or she should have a solid understanding of liens & bonds and the order-to-cash system.
The credit and collections manager must implement the procedure for billing, collections, and check applications.
He or she must research for adjustments when it comes to payment application corrections as well as develop and prepare account reconciliations.
He or she decreases the rate of coding errors and increases reimbursement for CPT codes by evaluating the quality of coding while also coming up with various methods for improvement.
The credit and collections manager oversees his or her team, ensuring accurate and on-time invoicing of customers.
He or she is also responsible for training and mentoring his or her staff members.
Requirements of a Collections Manager
Bachelor's degree in finance, accounting, or a similar discipline is necessary
3 to 5 years of collections management experience
Understanding of MS Excel at an intermediate level and experience with accounting software such as Quickbooks and General Ledger
Capacity to autonomously and precisely work
Good communication skills both in writing and speaking
Outstanding analytical abilities and a keen sense of detail
Outstanding managerial and leadership abilities
Good people and time management abilities
The capacity to meet deadlines
Salary & Outlook
Salary levels for credit and collections managers vary according to their level of education, years of experience, company size, and industry. Bonuses are another possible kind of compensation for them.
$86,600 on average per year ($41.69/hour)
Salary for the top 10%: $123,000 ($58.75/hour)
Over the following ten years, a reduction in the number of credit and collections managers employed is anticipated.
As a result of corporations being able to streamline some operations that were previously handled by credit and collections managers thanks to automation and software, employment growth for these managers has recently been less than typical. Additionally, the usage of outside collection firms has grown, decreasing the demand for internal collections personnel.
Environment at Work
Credit and collections managers primarily operate in an office setting, however they may travel to clients' locations or conferences. Managers of credit and collections normally work full-time, with the possibility of occasional overtime to fulfill deadlines or address collection concerns.
Credit and collections managers must continually keep an eye on their client's financial situation and make judgments that could have a negative influence on the bottom line of the business, which can make the work difficult. In contrast, credit and collections managers often find their work to be hard and satisfying because they are able to contribute to the company's ability to develop its clientele and sustain its financial stability.
Final Thoughts
If you aim to have a successful career as a credit and collections manager, you're going to want to stay organized, analytical, and efficient. You should be an excellent negotiator and have top-notch report-writing skills. Those who have experience with accounting software and MS Excel as well as fantastic leadership skills are sure to do well in this position.
Being able to work on strict deadlines is an absolute must. People with efficient time management skills are likely to thrive as credit and collections managers, as are those with an eye for the tiniest of details. It's important to always keep an eye on the big picture — the company's goals — while managing and overseeing multiple tasks at one time.
A successful credit and collections manager has great problem-solving skills and is an expert in communication. It also helps to have some technical knowledge and a background in finance. You may want to gain experience in accounting or banking in order to build up your resume for this position.

Founded in 1998, Professional Alternatives is an award-winning recruiting and staffing agency that utilizes technology and relationships to deliver top talent. Our team of experienced staffing agency experts is here to serve as your hiring partner. Contact us today to get started!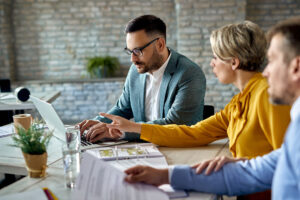 Unlocking the Secrets of Title Examination: How to Become a Title Ninja  Introduction to Title Examination Title examination…
(Read More)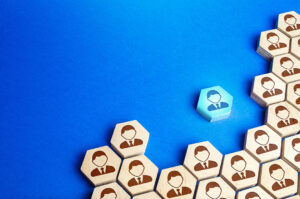 From Entry-Level to Executive: Navigating the Path of Career Growth at Professional Alternatives Unlock your potential with the…
(Read More)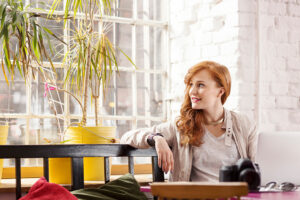 Seizing the Opportunity: Insider Tips for Swiftly Recruiting a Dynamic Project Coordinator to Shape Your Team's Future The…
(Read More)