How to Hire a Top Cash Application Specialist
A cash application specialist manages the accounts receivable processes for various businesses and clients. He or she is responsible for dealing with payments and applying them to the corresponding customer accounts. A great cash applications specialist will have stellar customer service and organization skills. They must be able to ensure that all incoming cash payments meet the requirements of their company's policies, as well as deal with things like pre-pays, bounced checks, and reimbursements.
A top-notch cash application specialist should also be familiar with the Enterprise Resource Planning (ERP) platform as well as Electronic Data Interchange and Lockbox processing. These things are meant to improve cash flow, cut down on expenses, and help the company keep its accounting system properly updated. When hiring a new cash application specialist for your company, there are a few things you'll want to keep in mind in order to attract the best cash application specialist candidates. Let's get right into it!

A Top Cash Application Specialist Will Have Excellent Communication Skills
Because a cash application specialist spends a good amount of their time working with colleagues and customers, they should have great verbal and nonverbal communication skills. They need to be able to think fast on their feet and should have no trouble answering questions about the company's services in a professional and friendly manner. When speaking to others, they should maintain eye contact and smile often.
Timely and accurate cash applications. Office administrators receive help and assistance in resolving issues and correcting mistakes in areas relating to cash applications (such as credit notes, refunds, customer support, checking accounts, accounts receivable ar, bad experiences, product services etc.).
Conduct routine audits of the general ledger and the business's financial records.
Your application specialist should verify the cash balances. To the bank statement for the following month, vouch for products. His role involves verifying the general ledger to see that all bank accounts are represented. Verify proper cutoff on final deposits and disbursements.
Create regular reports to accurately track financial information
One of the keys to precise cash flow forecasting, like with just about any other successful process within a business, is effective communication. An effective forecast needs input from a range of people within your business who can offer significant data and insightful observations that will deepen your understanding of the factors that influence the statistics.
Whenever necessary, take part in collection management procedures.
When receiving payments from clients are matched with the corresponding open bills, this process is known as cash application in the realm of accounts receivable. The goal of the cash application specialist process is to close all such paid-for invoices in the ERP.
Strict collection practices and policies that motivate clients to pay can lower bad debts, improve cash flow, and boost corporate profitability.
They Will Have Outstanding Problem-Solving Skills
A cash application specialist needs to be about to identify and resolve issues that may occur during financial transactions with clients. For example, a client might not have the correct amount of cash. Their check may end up bouncing, or perhaps their card gets declined. A successful cash application specialist will be able to resolve issues like this in a timely and respectful manner.
Resolve payment difficulties, such as duplicate payments or other inconsistencies.
Your ideal candidate should be able to locate an additional sum that has already been paid to the service provider. When the accounts payable systems fail to identify earlier payments, such transactions are performed.
The steps below will give you an idea of the steps advised that should be taken into consideration by the future candidate you have in mind.
Monitor the accuracy of your vendor master.
Use only one technique to receive invoices.
Don't use more than one ERP system.
Set uniform criteria for data entry.
Technology can help to lessen human mistakes.
They Should Have Great Active Listening Skills
Cash application specialists develop often the need to listen to customer complaints regarding their financial situation and needs. Oftentimes, customers who happen to be dealing with financial issues will become frustrated and sometimes even agitated while the cash application specialist is speaking with them. It's important that a cash application specialist possesses the skills required to be able to diffuse tension and show that they truly understand the client's needs. 
Ability to function independently while contributing to larger team goals
Cross-functional teams are frequently formed by organizations on a temporary basis to work together on a single project from its inception till, ideally, its successful completion. However, some businesses elect to implement permanent cross-functional teams as opposed to a more conventional hierarchical structure with distinct divisions of professional specialties for their workforce organization.
All sizes of businesses can benefit from the utilization of cross-functional teams.
A Proficient Understanding of Communication Technology is a Must
A top cash application specialist should know their way around a computer. They should be familiar with your company's computer system as well as be up-to-date with the last technology. This person will often be in charge of explaining technology to clients and coworkers, so it's important that they really know their stuff!
Final Thoughts
If you keep these factors in mind, you should have no trouble hiring a talented cash application specialist for your company. Remember to take your time throughout the hiring process and don't overlook red flags like validation seeking and lack of experience. Cash application specialists are relatively easy to train on the job as well, so that's definitely a plus!

Founded in 1998, Professional Alternatives is an award-winning recruiting and staffing agency that utilizes technology and relationships to deliver top talent. Our team of experienced staffing agency experts is here to serve as your hiring partner. Contact us today to get started!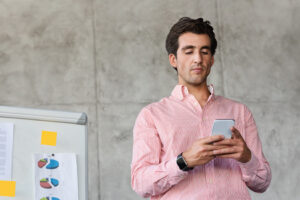 Exploring the Impact of Legal Landscape on the Rapid Adoption of Generative AI in HR ‍Introduction to Generative…
(Read More)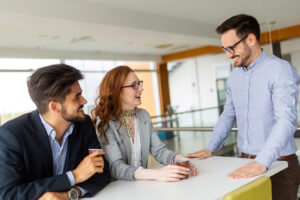 Rising to New Heights: How to Seize the Exciting Opportunities as a Marketing Analyst The role of a…
(Read More)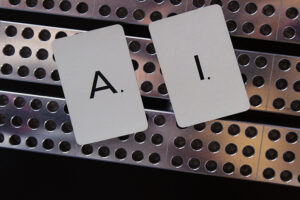 AI in Hiring: Unlocking Efficiency and Accuracy in Four Key Use Cases ‍AI has revolutionized various industries, ranging…
(Read More)