Recruitment Strategies to Attract the Best Candidates
When going through the recruitment process, you'll want to make sure you are doing all you can to attract the best, most qualified candidates. The best candidates will be exceptionally motivated and have stellar communication skills. Over the past few years, hiring has become all about the experience of the candidate, so you'll need to develop an effective recruitment strategy that makes your job opening stand out from all the others.
First of all, you'll want to use relevant keywords in your job description in order to optimize search engine results. It's also a good idea to promote your company's goals so that qualified candidates know exactly what they are applying for. Having a good social media presence can't hurt either! Social media is a great place to promote branded content as well as establish your company's persona. In this article, we've compiled some of the best recruitment strategies you can use to attract the best clients, so stick around!

Create Job Posts That Reflect Your Company's Goals and Overall Image
Making a good first impression on qualified candidates is key. You don't want to come off as unprofessional or unorganized, so take the time required to create well-put-together job posts that embrace your company's brand while also making a professional, welcoming first impression. You'll want to portray your company's persona in these job posts as well. For example, if your company is all about business, make sure that your job posts look nice and are aligned with the branding of your company.
Build a Clear Employer Brand
Your employer brand can make a big difference to candidates looking for new jobs. Make sure your brand is unique so that it sets you apart from other companies hiring for similar positions. Demonstrate to your potential candidates the reasons why they should work for you. On your company's website, it's not a bad idea to include the values, culture, and overall goals of your company.
Use Social Media to Target Candidates
In today's day and age, everyone is on social media in one way or another. It's a great way to stay connected as well as build your personal brand. Social recruiting is an excellent way to find qualified talent as you can advertise open positions and communicate with potential candidates. Make sure your social media presence falls in line with your company's brand and overall values.
Set Recruiting Goals
When going through the recruiting process, you might find that you're having trouble getting qualified candidates to apply. It can be easy to get discouraged and allow your job posts to get lost in the recruiting mush pile. It's important to stay organized and keep your head above the water by setting various goals and milestones.
Analyze Your Hiring Process
Vacant positions cost the typical business about $450 every day. If your company has a lengthy hiring process, these expenses may mount up quickly. It's crucial to comprehend how applicants go through the recruitment funnel in order to prevent situations that would be needlessly expensive.
The five main stages of the hiring process are as follows:
1.- Selection 
2.- Awareness 
3.- Consideration 
4.- Application
5.- Interest
You may improve the number of successful hires and lower overall costs by modifying your recruitment approach in accordance with where prospects leave the funnel.
A smart technique to identify areas for improvement is to examine how many applicants pass each stage of your screening process using recruiting tools and critical HR indicators (such as top-to-bottom funnel efficiency). This will show you how your HR staff is doing in comparison to industry benchmarks and show you where recruitment lags.
Promote Candidate Comments
More than 80% of job applicants never get asked for feedback or only get it sometimes following the application process. An open channel of communication makes it easier for talent scouts to gather and use constructive criticism to enhance the overall recruitment process.
Whether it's a quick survey or an anonymous form, there are various ways to get candidate input during the application and interview processes. Whatever strategy is employed, recruiters must be aggressive in requesting feedback following significant achievements.
Final Thoughts
These are just a few recruitment strategies that have worked well for hiring managers in the past! Do what works for you, and remember to maintain patience, professionalism, and organization as you go through the recruiting process.

Founded in 1998, Professional Alternatives is an award-winning recruiting and staffing agency that utilizes technology and relationships to deliver top talent. Our team of experienced staffing agency experts is here to serve as your hiring partner. Contact us today to get started!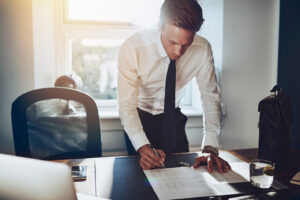 Mastering Modern Litigation: How Houston Paralegals Can Optimize E-Filing and Records Administration ‍ Unlock your potential with the…
(Read More)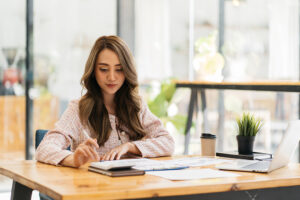 AP Processing Demystified: A Step-by-Step Guide for Recruiters in Houston, TX Introduction to AP Processing As a recruiter…
(Read More)