Top Department Qualities of Your New VP of Credit
The Vice President of credit coordinates various projects and activities, oversees daily operations, and promotes the financial objective and customer service of the company through strategic policies and programs. They must have strong leadership skills and be proficient in problem-solving and making financial calculations. They should also be able to keep up to date with various emerging technologies as trends in banking are ever-changing.
Your company's Vice President of credit is responsible for conducting and facilitating data collection surveys in order to gauge customer satisfaction and other performance metrics. Outstanding organization and planning skills are a must as the VP of credit is in charge of leading and coordinating all major activities, promotions, and projects. In this article, we've put together a list of the top department qualities you should look for in a new Vice President of credit.
Strong Leadership and Supervisory Skills
The Vice President of credit must be a fantastic leader. In some ways, they are the glue that holds the company together with how much they are required to facilitate and oversee. A successful VP of credit is great with people and is able to maintain positive, professional relationships with both clients and coworkers. People will be looking to the Vice President of credit for help, so it's important that they're exceptionally organized and have excellent written and verbal communication skills.

Stellar Problem-Solving and Analytical Skills
The ideal VP of credit has an analytical mind and excellent problem-solving skills. They should be able to perform complicated financial calculations and analyze financial information, so a background in finance or accounting is a must! Your new VP of credit, being analytical in nature, should have excellent attention to detail. For example, they should be able to identify errors in financial calculations that others might miss.
Has Integrity
Although trust in banks and other financial organizations has increased, it is still low, therefore keeping a positive reputation is crucial. In order to protect the institution's reputation, a credit analyst's or credit manager's integrity is crucial.
An Independent Thinker
It's critical to base credit decisions on facts rather than general opinions about a consumer. A competent credit manager gets the necessary data and conducts an unbiased analysis of it.
A Good Negotiator
Lenders and credit managers frequently need to consider a variety of data in order to make decisions that will benefit the business rather than subject it to unneeded risk. You may balance risk and opportunity by hiring a credit manager who is people-focused.
Develop Great Relations
Relationships are key in collections, and managers of credit and collections are on the front lines. They are the ones who regularly connect with clients via phone, email, and possibly even in person.
As a result, charisma is a crucial personality quality for a credit manager, especially since A/R and A/P relationships aren't often the most interesting. It's difficult to continuously and repeatedly beg for money (or to be asked for money).
A pleasant, dynamic manager will be able to deal with their competitors' varying temperaments and personalities in accounts payable. They will turn awkward situations involving asking for money into productive ones. They will even develop enduring, fruitful relationships with clients that will enhance both business and A/R.
Thorough Understanding of the Company's Policies and Procedures
The Vice President of credit should know your company's policies and procedures like the back of their hand. For this reason, it might be a good idea to hire or promote someone who already works for the company. Potential outside hires should show during the recruiting and interviewing process that they have studied the company's policies and procedures forward and backward. This person is going to be facilitating quite a lot around the company, so you want to make sure they know what they're doing!
Education and Experience
The Vice President of credit should have plenty of experience in banking or similar work with financial institutions. They will preferably have a Bachelor's Degree in business, finance, or another related field of study.
It's vital to comprehend the fundamentals of construction financing for a number of reasons. For large businesses, collections can be challenging, especially when handling dozens or even hundreds of accounts. Understanding finances help credit managers collect individual accounts in a more comprehensive context and enables them to make better decisions.
Finance knowledge (and accounts payable in particular) can help discover how customers view interactions between A/R and A/P, which has benefits similar to those mentioned above.
Final Thoughts
When hiring a new VP of credit for your company, make sure to take your time with the recruiting process as you'll want to hire the best talent possible. Those who show strong leadership and organization skills are sure to be a great fit for the position, as are those who tend to do things analytically.

Founded in 1998, Professional Alternatives is an award-winning recruiting and staffing agency that utilizes technology and relationships to deliver top talent. Our team of experienced staffing agency experts is here to serve as your hiring partner. Contact us today to get started!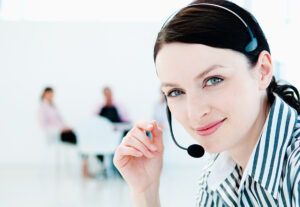 Fluently Navigate Your Sales Support Job Search: Must-Have Tools for Bilingual Professionals Introduction As the global marketplace continues…
(Read More)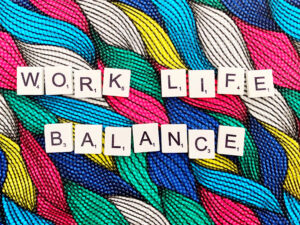 Finding Harmony: Strategies for Achieving Work-Life Balance as a Senior Operational Accountant Introduction: The Importance of Work-Life Balance…
(Read More)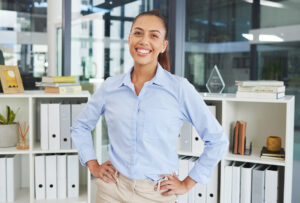 Boost Your Career as a Payroll Assistant: Excel Skills Every Budget Professional Should Master Introduction As a payroll…
(Read More)