Building a Powerhouse Legal Team: How to Find and Hire the Perfect Associate Attorney
‍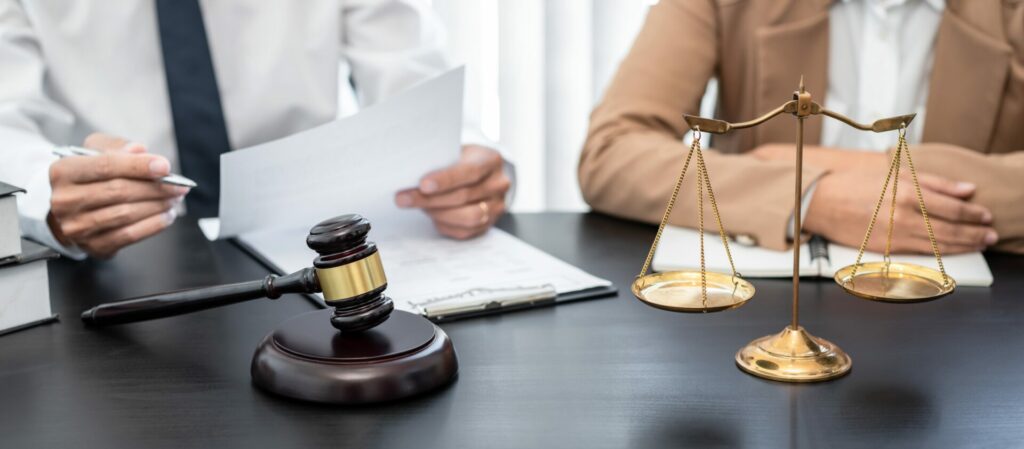 The importance of building a powerhouse legal team
As a seasoned attorney, I understand the significance of having a strong and capable legal team by your side. The success of any law firm depends on the collective expertise and dedication of its members. One key player in this team is the associate attorney. The role of an associate attorney is pivotal in providing support to senior attorneys, handling legal research and drafting documents, and assisting in client representation. In this article, we will explore the qualities to look for in an associate attorney, the recruitment strategies to find the perfect fit, and the importance of tax law expertise in the hiring process.
Understanding the role of an associate attorney
Before diving into the hiring process, it is essential to have a clear understanding of the role an associate attorney plays within a law firm. An associate attorney is an entry-level position that offers an opportunity for young legal professionals to gain hands-on experience and develop their skills. They work closely with partners and senior attorneys, assisting in all aspects of legal work. This includes conducting legal research, drafting legal documents, and participating in client meetings and court proceedings. An associate attorney is the backbone of a legal team, providing support and contributing to the overall success of the firm.
Key qualities to look for in an associate attorney
When searching for the perfect associate attorney to join your legal team, there are several key qualities to consider. Firstly, strong analytical and research skills are crucial. An associate attorney should have the ability to quickly analyze complex legal issues, conduct thorough research, and provide comprehensive solutions. Additionally, excellent communication skills are essential, as an associate attorney often interacts with clients, opposing counsel, and court officials. They should be able to articulate legal arguments effectively and communicate complex legal concepts in a clear and concise manner.
Furthermore, an associate attorney should possess strong organizational and time management skills. They will be handling multiple cases simultaneously and need to prioritize tasks efficiently to meet deadlines. Attention to detail is also paramount, as even minor errors can have significant consequences in legal matters. Lastly, a strong work ethic and a commitment to professional growth are qualities that can help an associate attorney thrive in their role and contribute to the success of the legal team.
Developing a recruitment strategy for hiring an associate attorney
To find the perfect associate attorney, it is crucial to develop a comprehensive recruitment strategy. Start by clearly defining the job requirements and qualifications, including the desired level of experience, educational background, and relevant certifications. Consider partnering with legal recruiting firms that specialize in sourcing candidates for associate attorney positions. These firms have access to a vast network of legal professionals and can help streamline the hiring process.
Utilize online job boards and professional networking platforms to advertise the position. Craft a compelling job description that highlights the unique aspects of your firm and the opportunities for growth and professional development. In addition to traditional recruitment methods, consider attending legal job fairs and hosting informational sessions at law schools to attract top talent. A proactive and targeted recruitment approach increases the chances of finding the perfect associate attorney for your legal team.
The significance of tax law and taxation issues in the hiring process
In today's complex legal landscape, having expertise in tax law is highly valuable for any law firm. Taxation issues are pervasive across various practice areas, including corporate law, estate planning, and litigation. Thus, when hiring an associate attorney, it is essential to consider their knowledge and experience in tax law. A candidate with a strong tax background can bring added value to the firm and contribute to the resolution of complex tax-related matters.
Sourcing candidates with international tax and domestic tax knowledge
When seeking an associate attorney with tax expertise, it is advantageous to find candidates who possess knowledge in both international tax and domestic tax matters. International tax issues are becoming increasingly prevalent as businesses expand globally and navigate complex cross-border transactions. A candidate well-versed in international tax regulations, structured transactions, and corporate formations can provide invaluable guidance to clients.
Equally important is the candidate's familiarity with domestic tax laws and regulations. A strong understanding of federal tax codes, compliance requirements, and tax planning strategies is crucial for effective representation of clients. By sourcing candidates with a comprehensive understanding of both international and domestic tax matters, you can ensure that your legal team is equipped to handle a wide range of tax-related challenges.
Strategies for attracting top talent with a strong tax background
Attracting top talent with a strong tax background requires a targeted approach. Start by emphasizing the opportunities for growth and professional development in the field of tax law within your firm. Highlight the challenging and rewarding nature of tax-related work, showcasing successful case studies and client testimonials. Leverage your firm's reputation and track record in dealing with complex tax matters to attract candidates who are passionate about tax law.
Offering competitive compensation packages and benefits can also help attract top talent. In addition to a competitive salary, consider offering bonuses tied to performance and professional achievements. Provide opportunities for continuing education and professional development, such as sponsoring LL.M. degrees or supporting candidates in obtaining CPA certifications. By investing in the growth and success of your associate attorneys, you create an environment that attracts and retains top talent with a strong tax background.
Tips for hiring managers in mid-size and regional firms
Hiring the perfect associate attorney is a critical decision, especially for mid-size and regional law firms. These firms often face unique challenges in competing with larger firms for top legal talent. To overcome these challenges, hiring managers should focus on highlighting the advantages of working in a mid-size or regional firm. Emphasize the close-knit and collaborative work environment, the opportunities for early responsibility and client interaction, and the potential for long-term career growth.
Connect with local bar associations and legal communities to build relationships with aspiring attorneys. Offer mentorship programs and internships to law students, providing them with exposure to the firm's culture and practice areas. By nurturing these relationships, mid-size and regional firms can establish themselves as attractive employers and build a pipeline of talented associate attorneys.
Conclusion: Building a powerhouse legal team with the perfect associate attorney
In conclusion, building a powerhouse legal team starts with finding and hiring the perfect associate attorney. Understanding the role of an associate attorney and the key qualities to look for is essential in making the right hiring decisions. Developing a comprehensive recruitment strategy, with a focus on tax law expertise, can help attract top talent with the skills necessary to navigate complex legal challenges.
By investing in the growth and development of your associate attorneys, offering competitive compensation packages, and creating a supportive and collaborative work environment, you can build a powerhouse legal team that will ensure the success of your law firm.
Unlock Houston's top talent today! Discover how Professional Alternatives can help you find the perfect fit for your team. Click here to connect with our award-winning Houston recruiters now!

Founded in 1998, Professional Alternatives is an award-winning recruiting and staffing agency that utilizes technology and relationships to deliver top talent. Our team of experienced staffing agency experts is here to serve as your hiring partner. Contact us today to get started!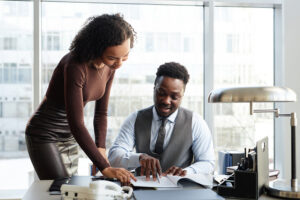 From Experienced to Exceptional: A Guide to Excelling in Legal Assistant Interviews Introduction to Legal Assistant Recruitment In…
(Read More)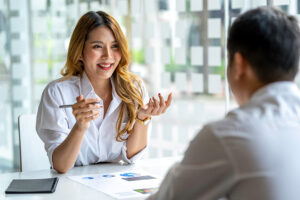 Unlocking the Secrets of Successful Escrow Disbursing: A Comprehensive Guide Introduction to Escrow Disbursing Escrow disbursing plays a…
(Read More)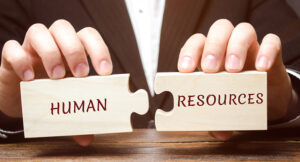 Unlocking the Power of HR Reporting: Best Practices for Recruitment Managers ‍Image Source: Unsplash ‍Introduction to HR Reporting…
(Read More)