The Power of Collaboration: Joining Forces with a Downtown Law Firm as a Paralegal to Unlock Your Professional Success

Introduction: The Importance of Collaboration in the Legal Industry
Collaboration is a cornerstone of success in the legal industry. As a paralegal, working in a downtown law firm provides a unique opportunity to harness the power of collaboration and take your professional career to new heights. In this article, we will explore the role of a paralegal in a downtown law firm, the benefits of joining forces with such a firm, and the essential skills and qualifications needed to excel in this position.
The Role of a Paralegal in a Downtown Law Firm
A paralegal plays a crucial role in supporting attorneys in a downtown law firm. They are responsible for conducting legal research, drafting legal documents, and assisting with case management. Paralegals are the backbone of a law firm, ensuring that the attorneys have the necessary support to provide their clients with exceptional legal services. In a downtown law firm, the pace is often fast and demanding, requiring paralegals to be organized, detail-oriented, and adaptable.
Benefits of Joining Forces with a Downtown Law Firm as a Paralegal
Joining forces with a downtown law firm as a paralegal offers numerous benefits. Firstly, you will have the opportunity to work alongside experienced attorneys who can mentor and guide you in your professional journey. The exposure to high-profile cases and complex legal matters will enhance your skills and knowledge. Additionally, downtown law firms often have a diverse clientele, providing you with the chance to work on a variety of cases and expand your legal expertise.
Moreover, downtown law firms typically offer competitive compensation packages, including paid parking, 401K, and paid benefits. These additional perks contribute to your overall job satisfaction and financial stability. Furthermore, the collaborative environment of a downtown law firm fosters professional growth and networking opportunities, ensuring that you are constantly expanding your professional network and staying connected within the legal community.
Essential Skills and Qualifications Needed for a Paralegal Position in a Downtown Law Firm
To excel as a paralegal in a downtown law firm, certain essential skills and qualifications are required. Firstly, a paralegal should have excellent research skills, including the ability to conduct thorough legal research and analyze complex legal issues. Attention to detail is paramount, as paralegals are responsible for drafting legal documents, such as templates, opposition applications, discovery requests, and briefs. Proficiency in electronic filing systems and document management software is also essential in a modern downtown law firm.
In addition to technical skills, a paralegal should possess strong communication and interpersonal skills. Effective communication with attorneys, clients, and opposing counsel is crucial in a downtown law firm setting. Furthermore, being able to work collaboratively in a team environment and manage multiple deadlines is vital for success. Many downtown law firms also require paralegals to have a certification or a degree in paralegal studies, as well as a minimum of five years of experience in the field.
Exploring the Legal Services Offered by a Downtown Law Firm
Downtown law firms offer a wide range of legal services to their clients. These services include litigation, corporate law, intellectual property, real estate, employment law, and more. As a paralegal, you will have the opportunity to work on various legal matters and gain exposure to different areas of law. This diversity of practice areas is one of the key advantages of joining forces with a downtown law firm as a paralegal, as it allows you to expand your legal knowledge and develop a well-rounded skill set.
The Litigation Process: How Paralegals Support Attorneys in Downtown Law Firms
In a downtown law firm, paralegals play a crucial role in supporting attorneys throughout the litigation process. From case inception to trial, paralegals are responsible for managing documents and information, conducting legal research, organizing and summarizing evidence, and assisting with trial preparation. They play a vital role in drafting pleadings, motions, and other legal documents, as well as coordinating with opposing counsel, court personnel, and expert witnesses.
During the discovery phase, paralegals are involved in the collection, review, and production of documents. This includes redacting confidential information, applying Bates labeling, and ensuring compliance with court rules. Paralegals also assist with scheduling and preparing for depositions, mediations, and other pre-trial proceedings. Their attention to detail and organizational skills are crucial in ensuring that the litigation process runs smoothly.
Managing Documents and Information in a Downtown Law Firm
Efficient management of documents and information is essential in a downtown law firm. Paralegals play a vital role in organizing and maintaining case files, ensuring that all relevant documents are easily accessible. They are responsible for creating and managing electronic databases, tracking deadlines, and maintaining accurate and up-to-date records. Additionally, paralegals often use document management software to streamline the document review and production process, saving time and improving efficiency.
Preparing for Trials: The Role of a Paralegal in Trial Preparation and Attendance
Preparing for trials is a critical aspect of the legal process, and paralegals are instrumental in this phase. They assist attorneys in developing trial strategies, organizing trial exhibits, and preparing witness files. Paralegals also play a crucial role in coordinating with expert witnesses, preparing trial notebooks, and ensuring that all necessary documents and evidence are properly organized and presented. During the actual trial, paralegals provide support to the attorneys by managing exhibits, taking notes, and assisting with any last-minute research or document needs.
Advancement Opportunities for Paralegals in Downtown Law Firms
Downtown law firms offer numerous advancement opportunities for paralegals who are looking to further their careers. With the right experience, skills, and qualifications, paralegals can progress to senior paralegal roles, where they may have more responsibilities and supervise junior paralegals. Additionally, some downtown law firms provide opportunities for paralegals to transition into other legal roles, such as legal project management or legal technology. Advancement opportunities may also include specialized practice areas, such as becoming a litigation support specialist or a corporate paralegal.
Finding the Right Downtown Law Firm: Factors to Consider When Searching for a Paralegal Position
When searching for a paralegal position in a downtown law firm, several factors should be taken into consideration. Firstly, consider the firm's reputation and expertise in the areas of law that interest you. Research the firm's culture and values to ensure a good fit with your own professional goals and work style. Additionally, consider the firm's size and client base, as this can impact the variety and complexity of cases you will be exposed to. Other factors to consider include the firm's location, work-life balance policies, and opportunities for professional development.
Collaboration is a powerful tool in unlocking your professional success as a paralegal. Joining forces with a downtown law firm provides you with the opportunity to work alongside experienced attorneys, gain exposure to diverse practice areas, and enhance your skills and knowledge. The collaborative environment, competitive compensation packages, and advancement opportunities make downtown law firms an ideal choice for ambitious paralegals. So, embrace the power of collaboration and unlock your professional success by joining forces with a downtown law firm today!
Unlock the Power of Top Talent for Your Houston Company Today!

Founded in 1998, Professional Alternatives is an award-winning recruiting and staffing agency that utilizes technology and relationships to deliver top talent. Our team of experienced staffing agency experts is here to serve as your hiring partner. Contact us today to get started!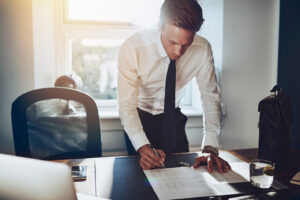 Mastering Modern Litigation: How Houston Paralegals Can Optimize E-Filing and Records Administration ‍ Unlock your potential with the…
(Read More)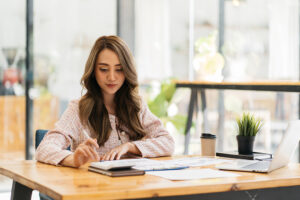 AP Processing Demystified: A Step-by-Step Guide for Recruiters in Houston, TX Introduction to AP Processing As a recruiter…
(Read More)