Creating a New Standard: The Growing Trend of Experiential Workplaces in Mixed-Use Developments
Image Source: FreeImages
Introduction to mixed-use developments
In recent years, mixed-use developments have become the epitome of urban planning and design. These visionary projects successfully blend residential, commercial, and recreational elements into a cohesive whole, creating vibrant communities that offer an unparalleled quality of life. With the rise of billion-dollar projects such as Hudson Yards in New York City and the Salesforce Tower in San Francisco, mixed-use developments have captured the attention of investors, developers, and city planners worldwide.
The rise of billion-dollar projects
The scale and ambition of billion-dollar mixed-use developments is truly astounding. These projects, often referred to as "trophy properties," aim to redefine the urban landscape and create iconic destinations that attract residents, workers, and visitors alike. They feature state-of-the-art office spaces, luxury residences, high-end retail establishments, and a wide range of recreational amenities. The allure of these developments lies not only in their grandeur but also in their ability to generate substantial returns on investment.
Real estate investment and the role of property management
Real estate investment in mixed-use developments offers a unique opportunity for investors to diversify their portfolios and capitalize on the growing demand for mixed-use spaces. These investments require careful consideration of various factors, including location, market conditions, and future growth potential. Property management plays a crucial role in ensuring the success of these developments by overseeing day-to-day operations, tenant relations, and facility maintenance. With the right management team in place, investors can maximize their returns and create thriving communities.
Understanding private equity in mixed-use developments
Private equity plays a significant role in financing mixed-use developments. It involves pooling funds from high-net-worth individuals, institutional investors, and sovereign wealth funds to acquire and develop these complex projects. Private equity investors provide the necessary capital to fund construction, infrastructure development, and marketing efforts. In return, they expect substantial returns on their investment, often through rent premiums and property appreciation. Private equity firms with expertise in mixed-use developments bring valuable insights and industry knowledge to the table, contributing to the success of these projects.
Exploring different types of investors – REITs, LP investors, high-net-worth individuals, institutional investors, sovereign wealth funds, pension funds
Mixed-use developments attract a diverse range of investors, each with their own objectives, risk tolerance, and investment strategies. Real Estate Investment Trusts (REITs) offer an attractive investment vehicle for individuals seeking exposure to the real estate market without directly owning properties. Limited Partners (LP) investors, including high-net-worth individuals, allocate capital to private equity funds that specialize in mixed-use developments. Institutional investors, such as pension funds and sovereign wealth funds, often have a long-term investment horizon and prioritize stable, income-generating assets. Understanding the different investor types is crucial for developers and property managers to effectively engage with potential partners and secure the necessary funding for their projects.
The importance of public-private partnerships in mixed-use developments
Public-private partnerships (PPPs) play a vital role in the success of mixed-use developments. By collaborating with government entities, developers gain access to resources, incentives, and regulatory support that can significantly impact project feasibility and profitability. PPPs can help streamline the development process, expedite approvals, and secure public financing for critical infrastructure. Additionally, these partnerships foster community engagement and ensure that the mixed-use developments align with the city's long-term vision and goals. The synergy between the public and private sectors creates a win-win situation, benefiting both the developer and the community.
Design and engineering considerations in creating experiential workplaces
Creating experiential workplaces within mixed-use developments requires careful consideration of design and engineering elements. Architects and designers must envision spaces that promote collaboration, creativity, and productivity while complementing the overall aesthetic of the development. Thoughtful integration of technology, sustainable features, and flexible layouts can enhance the workplace experience and attract top talent. Engineering teams play a crucial role in ensuring the seamless integration of utilities, systems, and infrastructure to support the demands of modern workplaces. By prioritizing design and engineering excellence, developers can create workplaces that inspire innovation and drive business growth.
Office tenants and the advantages of locating in mixed-use developments
For office tenants, locating in mixed-use developments offers numerous advantages. These vibrant communities provide access to a wide range of amenities, including retail, dining, entertainment, and recreational facilities. This creates a dynamic environment that fosters employee satisfaction, engagement, and well-being. Additionally, mixed-use developments often attract a diverse mix of businesses, creating opportunities for collaboration, networking, and knowledge sharing. The proximity to residential areas also reduces commuting time and enhances work-life balance. As a result, many companies are increasingly drawn to the allure of mixed-use developments when considering their office space needs.
JLL research and insights on mixed-use developments
Jones Lang LaSalle (JLL), a leading global real estate services firm, has conducted extensive research on mixed-use developments. Their insights shed light on the trends, challenges, and opportunities in this rapidly evolving sector. JLL's research highlights the growing demand for experiential workplaces and the positive impact they have on tenant satisfaction, employee productivity, and overall business performance. By leveraging these insights, developers and property managers can make informed decisions and create environments that cater to the evolving needs of the workforce.
Rent premiums in experiential workplaces
Experiential workplaces within mixed-use developments often command rent premiums due to their unique value proposition. The combination of exceptional amenities, a convenient location, and a vibrant community creates a highly desirable workplace environment. Companies recognize the benefits of these experiential workplaces in attracting and retaining top talent, fostering creativity and collaboration, and enhancing brand image. As a result, they are willing to pay a premium for office spaces within mixed-use developments, further driving the financial success of these projects.
Conclusion
The rise of experiential workplaces within mixed-use developments is reshaping the way we think about office spaces. These dynamic environments offer a unique blend of live, work, and play elements that cater to the evolving needs of the modern workforce. As billion-dollar projects continue to capture the imagination of investors and city planners, the trend of creating experiential workplaces is set to become the new standard in urban development. By unlocking the power of top talent, companies can thrive in these vibrant communities, driving innovation, collaboration, and success.
Unlock the Power of Top Talent for Your Houston Company Today!

Founded in 1998, Professional Alternatives is an award-winning recruiting and staffing agency that utilizes technology and relationships to deliver top talent. Our team of experienced staffing agency experts is here to serve as your hiring partner. Contact us today to get started!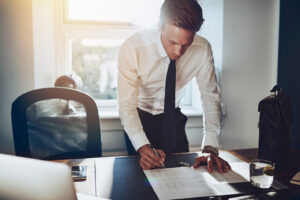 Mastering Modern Litigation: How Houston Paralegals Can Optimize E-Filing and Records Administration ‍ Unlock your potential with the…
(Read More)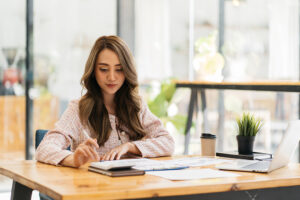 AP Processing Demystified: A Step-by-Step Guide for Recruiters in Houston, TX Introduction to AP Processing As a recruiter…
(Read More)