How a Senior Credit Manager Transformed Their Career Path
Introduction: From Numbers to Energy – A Career Transformation Story
As a senior credit manager, my journey in the energy industry has been nothing short of transformative. Coming from a background in banking, where numbers and financial analysis were my bread and butter, I found myself yearning for a change that would allow me to apply my skills in a new and exciting way. Little did I know that the energy industry would provide the perfect opportunity for me to pivot my career and embark on a path filled with challenges, rewards, and endless possibilities.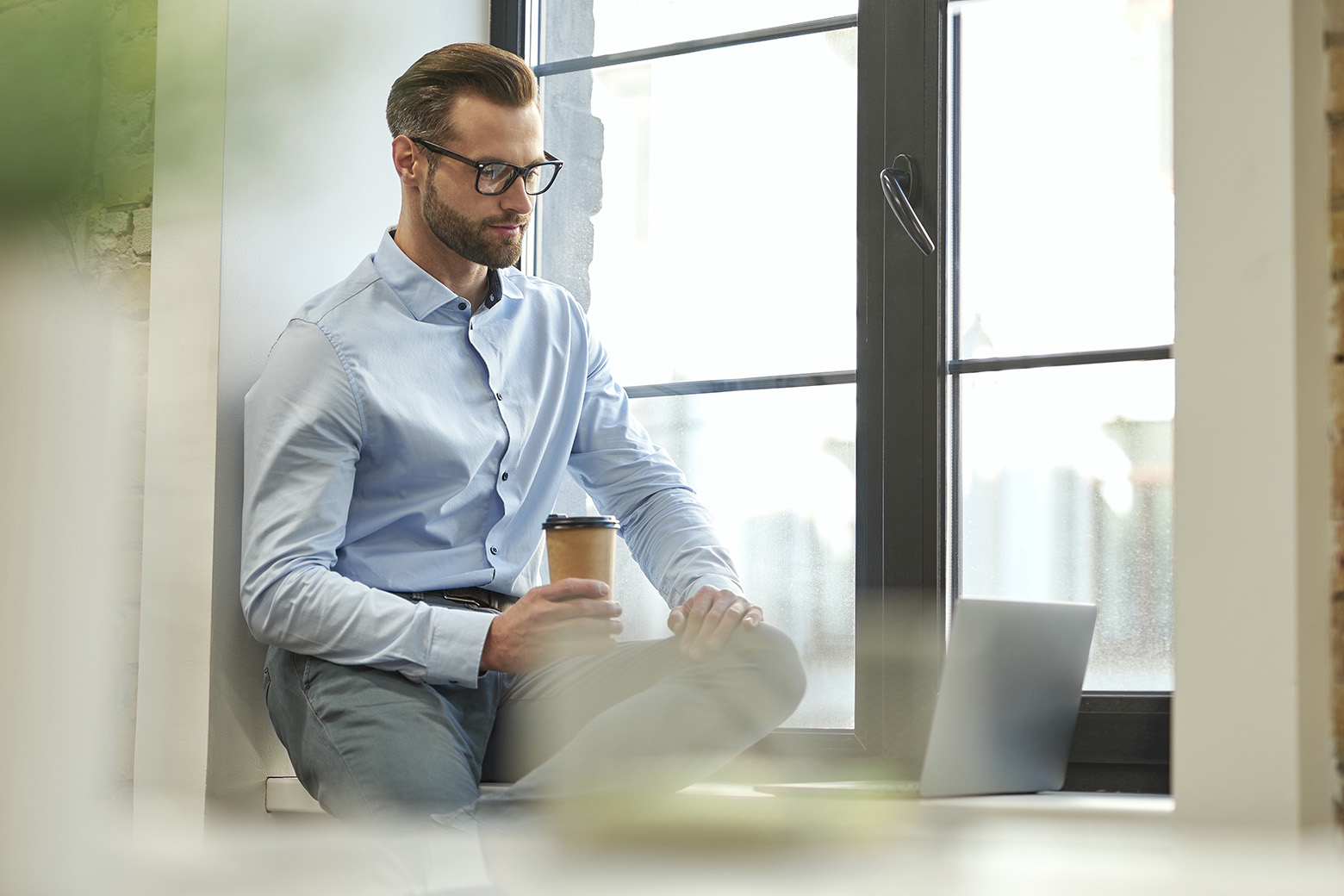 The Role of a Senior Credit Manager in the Energy Industry
In the energy industry, a senior credit manager plays a crucial role in assessing and managing the credit risk associated with trading and lending activities. This involves evaluating the creditworthiness of counterparties, setting credit limits, monitoring exposure, and ensuring compliance with regulatory requirements. The job requires a deep understanding of both the financial aspects of credit management and the intricacies of the energy market.
The Energy Corridor: Houston, TX and the Opportunities It Offers
Located in the heart of Houston, Texas, the Energy Corridor is a thriving hub for the energy industry. With its proximity to major energy companies, trading firms, and financial institutions, Houston offers a unique ecosystem that fosters collaboration and innovation. The city is home to a wide range of professionals in the energy sector, making it an ideal place for networking and career growth.
Transitioning from Banking to the Energy Industry: Bank Credit Training and Experience
My transition from banking to the energy industry was facilitated by my prior experience and training in bank credit. The skills I developed in analyzing financial statements, assessing creditworthiness, and managing loan portfolios proved to be invaluable in my new role. While there were certainly differences in the specific industry knowledge required, the fundamental principles of credit management remained the same.
The Challenges and Rewards of Working in the Energy Lending Division
Working in the energy lending division presented its own set of challenges and rewards. The energy industry is highly cyclical and volatile, with fluctuating commodity prices and geopolitical factors impacting market dynamics. As a credit manager, I had to navigate these complexities while ensuring the financial stability and risk mitigation of my organization. However, the rewards were equally significant, as I had the opportunity to contribute to the success of multi-billion dollar companies and play a pivotal role in supporting their growth.
Navigating the Complexities of the Commodities Trading Environment
The commodities trading environment in the energy industry is a complex and fast-paced arena. From crude oil to natural gas to power, commodities trading involves buying and selling physical or financial contracts to profit from price fluctuations. As a senior credit manager, I had to understand the intricacies of this environment and assess the credit risk associated with various trading activities. This required constant monitoring of market trends, credit exposure, and counterparty risk, all while ensuring compliance with regulatory requirements.
Crude Oil and LATAM Credit Experience: A Valuable Asset in the Energy Industry
One of the key assets I brought to the energy industry was my experience in dealing with crude oil and LATAM credit. The energy sector, particularly in Houston, has a strong focus on oil and gas, and my background in analyzing the creditworthiness of companies in this sector proved to be advantageous. Additionally, my familiarity with credit risk in Latin American markets allowed me to navigate the challenges associated with international trading and expand my expertise in the energy industry.
Onboarding and Compliance: Ensuring a Smooth Transition into the Energy Sector
When transitioning into the energy sector, onboarding and compliance are critical aspects of ensuring a smooth transition. As a senior credit manager, I had to familiarize myself with the specific policies, procedures, and regulations governing the energy industry. This involved understanding the risk management frameworks, compliance requirements, and internal controls put in place by my organization. By proactively engaging with the onboarding process and staying up-to-date with industry best practices, I was able to seamlessly integrate into the energy sector.
Credit and Collateral Management: Mitigating Risk in the Energy Trading Industry
Credit and collateral management play a vital role in mitigating risk in the energy trading industry. As a senior credit manager, I was responsible for setting credit limits, assessing collateral adequacy, and monitoring exposure to ensure that the organization's risk appetite was maintained. This involved analyzing financial statements, evaluating the quality of collateral, and conducting ongoing credit reviews. By effectively managing credit and collateral, I was able to protect the organization from potential losses and maintain a healthy credit portfolio.
The Importance of Credit Limit Approval and Credit Scoring in Energy Trading
Credit limit approval and credit scoring are essential components of credit risk management in energy trading. As a senior credit manager, I had to carefully review and approve credit limits for counterparties based on their creditworthiness and risk profile. This required a thorough understanding of credit scoring models, financial analysis, and industry benchmarks. By applying robust credit scoring methodologies, I was able to make informed decisions and ensure that credit exposure was kept within acceptable levels.
Analysis and Reporting: Leveraging Credit System Software and Microsoft Office Skills
In the energy industry, analysis and reporting are crucial for effective credit risk management. As a senior credit manager, I utilized credit system software and Microsoft Office skills to analyze credit data, generate reports, and communicate credit risk information to key stakeholders. This involved leveraging data visualization tools, conducting scenario analysis, and preparing comprehensive credit risk reports. By effectively utilizing these tools and skills, I was able to provide valuable insights and support informed decision-making within the organization.
Energy-Trading Credit Risk Management: A Critical Aspect of the Job
Credit risk management in energy trading is a critical aspect of the job for a senior credit manager. The energy industry is inherently exposed to various risks, including market risk, counterparty risk, and liquidity risk. It is the responsibility of the credit manager to identify, quantify, and mitigate these risks through robust risk management frameworks and proactive monitoring. By staying vigilant and adapting to changing market conditions, I was able to effectively manage credit risk and contribute to the overall success of the organization.
Problem-Solving and Adaptability: Key Skills for a Senior Credit Manager in the Energy Industry
As a senior credit manager in the energy industry, problem-solving and adaptability are key skills that I constantly relied upon. The dynamic nature of the energy sector requires the ability to think critically, analyze complex situations, and make sound decisions under pressure. Additionally, the industry is continuously evolving, with new technologies, regulations, and market dynamics shaping the landscape. By embracing change and proactively adapting to new challenges, I was able to thrive in this dynamic industry and continually contribute to the growth and success of my organization.
Conclusion: Embracing Change and Thriving in a Dynamic Industry
In conclusion, my journey from numbers to energy as a senior credit manager has been a transformative experience. The energy industry offers a unique blend of financial analysis, risk management, and market dynamics that presents endless opportunities for career growth and personal development. By leveraging my skills, embracing change, and continuously adapting to new challenges, I have been able to thrive in this dynamic industry and make a meaningful impact. If you are seeking a career that combines numbers, energy, and the chance to make a difference, I encourage you to unlock your potential with the #1 Houston staffing agency. Find your dream job or top talent now!
`

Founded in 1998, Professional Alternatives is an award-winning recruiting and staffing agency that utilizes technology and relationships to deliver top talent. Our team of experienced staffing agency experts is here to serve as your hiring partner. Contact us today to get started!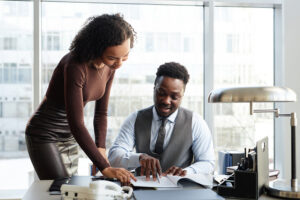 From Experienced to Exceptional: A Guide to Excelling in Legal Assistant Interviews Introduction to Legal Assistant Recruitment In…
(Read More)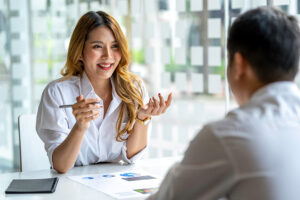 Unlocking the Secrets of Successful Escrow Disbursing: A Comprehensive Guide Introduction to Escrow Disbursing Escrow disbursing plays a…
(Read More)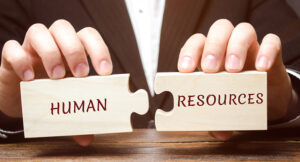 Unlocking the Power of HR Reporting: Best Practices for Recruitment Managers ‍Image Source: Unsplash ‍Introduction to HR Reporting…
(Read More)