Productivity is the difference between being busy with work and actually making progress and achieving goals. In the workplace, employees may be motivated and consistently working on tasks, but yet seem to have no results to show for that effort. This is often due to a lack of focus and not handling priorities effectively – essentially, working harder but not smarter. Our headhunters in Houston recommend making your employees as efficient as possible with these management strategies to increase productivity in the workplace.
—
1) Break Projects into Smaller Tasks
"Busywork" or mundane tasks, such as data entry or filing paperwork, actually makes employees happier than working on more challenging work, according to a study from the University of California, Irvine. Why would this seemingly boring work make employees happy? Because it has a definite end and less stress, so they get a sense of accomplishment that doesn't come from working on bigger projects that seem ongoing.
Managers can use this finding to improve productivity by breaking projects down into simple tasks. This gives workers the satisfaction of accomplishment, while working toward something that will generate bigger results than "busywork."
—
2) Ensure Workers Take Breaks
The more employees work, the less productive they become. While it seems counterproductive that more effort wouldn't result in more objectives being accomplished, the brain can become just as fatigued from constant mental effort being exerted as the rest of the body can from taxing physical effort.
Get your staff to work more efficiently in less time by developing a policy to ensure that scheduled breaks are being taken. This will allow your staff time to mentally rest, and come back more refreshed and motivated.
—
3) Provide Recognition
A main cause of employees becoming disengaged and not as productive is often a case of not feeling valued. A simple solution: boost morale and productivity by creating a workplace culture that places emphasis on recognizing employees for work well done. Make it a point to give compliments and thanks when applicable, especially in front of other people.
—
4) Ask for Feedback
Each workplace is different, with its own unique set of challenges that contribute to inefficiency. Your staff is your best source of information about what is keeping them from being as productive as possible. Solicit feedback from your employees about what issues they face that are hindering their performances, and use the knowledge to give them the tools they need to succeed.
—
Hiring a Headhunter in Houston Can Increase Productivity
Productivity will inevitably suffer if there aren't enough employees on staff to accomplish objectives. Professional Alternatives headhunters in Houston can provide you with the top candidates to fit your needs. Since 1998, we have been serving Houston clients throughout a variety of industries to help them with their hiring needs. Contact us today to learn more about our services!

Founded in 1998, Professional Alternatives is an award-winning recruiting and staffing agency that utilizes technology and relationships to deliver top talent. Our team of experienced staffing agency experts is here to serve as your hiring partner. Contact us today to get started!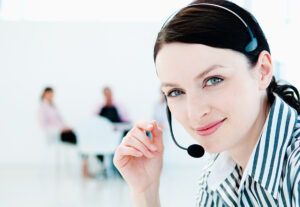 Fluently Navigate Your Sales Support Job Search: Must-Have Tools for Bilingual Professionals Introduction As the global marketplace continues…
(Read More)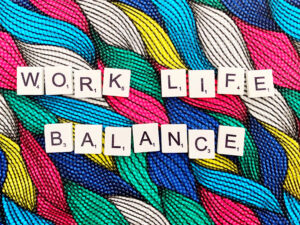 Finding Harmony: Strategies for Achieving Work-Life Balance as a Senior Operational Accountant Introduction: The Importance of Work-Life Balance…
(Read More)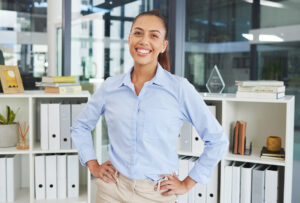 Boost Your Career as a Payroll Assistant: Excel Skills Every Budget Professional Should Master Introduction As a payroll…
(Read More)