The Key to Success: Unveiling the Power of the Human Resources Business Partner Role
‍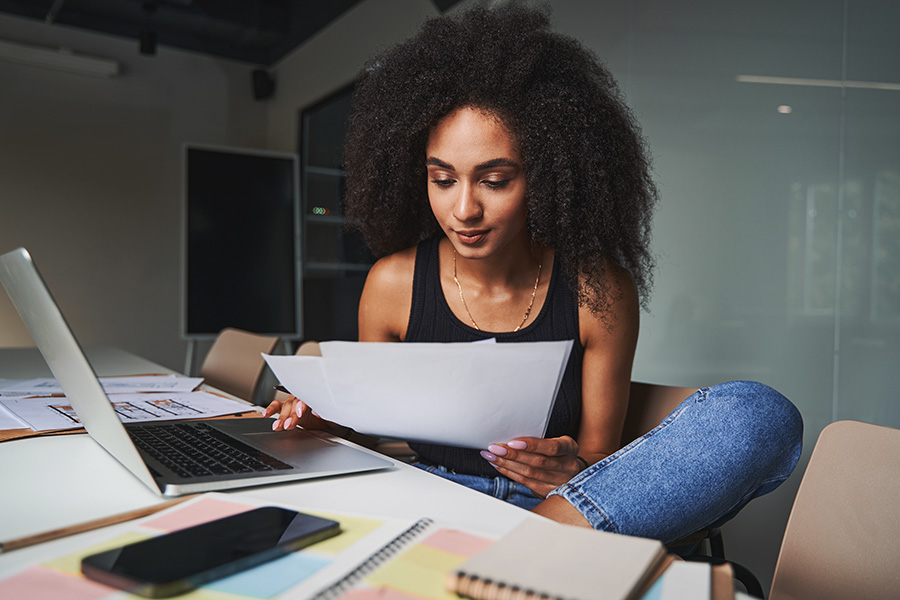 Introduction to the Human Resources Business Partner (HRBP) Role
In today's ever-changing business landscape, the role of Human Resources (HR) has evolved significantly. Gone are the days when HR was seen as a mere administrative function within organizations. Instead, HR professionals now play a crucial strategic role in driving business success. At the forefront of this transformation is the Human Resources Business Partner (HRBP) role. In this article, we will delve deep into the world of HRBPs, exploring their key responsibilities, skills required, career growth opportunities, and the impact they have on business success.
The Evolution of HR and the Emergence of the HRBP Role
The HRBP role has emerged as a result of the changing demands and expectations placed on HR professionals. Traditionally, HR was primarily focused on transactional tasks such as payroll, benefits administration, and compliance. However, as organizations recognized the importance of aligning HR strategy with overall business objectives, the need for a more strategic HR role arose. This led to the birth of the HRBP role, which aims to bridge the gap between HR and the business.
Key Responsibilities and Functions of an HRBP
As an HRBP, your role is multifaceted and dynamic. You act as a strategic partner to business leaders, providing insights and guidance on people-related matters. You collaborate closely with managers to understand their needs and develop HR strategies that align with the company's goals. Additionally, you are responsible for talent acquisition and retention, employee engagement, performance management, and organizational development. By acting as a trusted advisor, you help create a positive work environment and drive employee productivity.
Benefits of Becoming an HRBP
Becoming an HRBP offers numerous benefits for both individuals and organizations. From a personal standpoint, the HRBP role allows you to have a direct impact on business outcomes. You have the opportunity to shape the company culture, develop effective HR strategies, and contribute to the overall success of the organization. Additionally, the HRBP role offers excellent career growth prospects. As you gain expertise and experience, you can progress to higher-level HR leadership positions. From an organizational perspective, having skilled HRBPs ensures that HR initiatives are aligned with business objectives, leading to increased employee satisfaction, improved productivity, and ultimately, higher profitability.
Skills and Qualifications Needed to Excel as an HRBP
To excel as an HRBP, you need a diverse set of skills and qualifications. Firstly, strong interpersonal and communication skills are essential. As an HRBP, you will be working closely with various stakeholders, including senior leaders, managers, and employees. You must be able to build relationships, influence decision-making, and effectively communicate complex HR concepts. Additionally, strategic thinking and analytical skills are crucial. You need to be able to analyze data, identify trends, and develop actionable insights to drive HR strategy. Lastly, a solid understanding of HR principles, employment law, and industry trends is vital to ensure compliance and stay ahead in the field.
The HRBP Career Journey and Growth Opportunities
The HRBP role offers a promising career journey with ample growth opportunities. Starting as an HR Generalist or Specialist, you can gain experience and gradually transition into an HRBP role. As an HRBP, you can further advance your career by taking on more senior-level HRBP positions or moving into HR leadership roles such as HR Director or Chief Human Resources Officer (CHRO). Additionally, the HRBP role provides a solid foundation for branching out into other HR specializations such as talent management, compensation and benefits, or learning and development.
Job Search Strategies for HRBP Positions
When searching for HRBP positions, it is crucial to have a well-defined job search strategy. Start by updating your resume to highlight your HRBP-related experience and skills. Leverage online job boards, professional networking sites, and HR-specific job portals to find relevant job opportunities. Networking is also essential in the HR field, so attend industry events, join HR associations, and connect with HR professionals in your desired location. Lastly, make sure to tailor your application materials to each specific job posting, showcasing how your skills and qualifications align with the requirements of the HRBP role.
HRBP Expertise and Its Impact on Business Success
The expertise of HRBPs plays a significant role in driving business success. By possessing a deep understanding of both HR principles and business operations, HRBPs can effectively align HR strategies with organizational goals. They have the ability to identify talent gaps, develop succession plans, and implement performance management systems that drive employee engagement and productivity. Additionally, HRBPs are instrumental in fostering a positive work culture and promoting diversity and inclusion within the organization. By leveraging their expertise, HRBPs contribute to the overall success and growth of the business.
HRBP Jobs in Houston: Opportunities and Market Trends
Houston, known as the energy capital of the world, offers a plethora of HRBP job opportunities. With a thriving job market and a diverse range of industries, Houston provides ample opportunities for HR professionals to excel in the HRBP role. The energy sector, healthcare, technology, and manufacturing are some of the key industries driving the demand for HRBPs in Houston. Additionally, there is a growing emphasis on HR analytics and data-driven decision-making, making it essential for HRBPs to have strong analytical skills. By staying updated on market trends and honing their HRBP expertise, HR professionals can unlock exciting career opportunities in Houston.
Conclusion: Embracing the HRBP Role for a Successful HR Career in Houston
In conclusion, the HRBP role is a powerful and transformative position within the field of HR. As organizations recognize the value of aligning HR strategies with business objectives, HRBPs have emerged as strategic partners who drive business success. By embracing the HRBP role, HR professionals can unlock their potential and make a significant impact on their organizations. Whether you are starting your HR journey or looking to advance your career, consider becoming an HRBP. Unlock your potential with the #1 Houston staffing agency. Find your dream job or top talent now!

Founded in 1998, Professional Alternatives is an award-winning recruiting and staffing agency that utilizes technology and relationships to deliver top talent. Our team of experienced staffing agency experts is here to serve as your hiring partner. Contact us today to get started!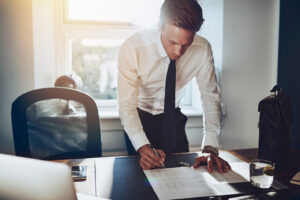 Mastering Modern Litigation: How Houston Paralegals Can Optimize E-Filing and Records Administration ‍ Unlock your potential with the…
(Read More)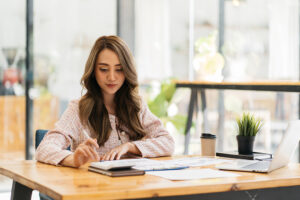 AP Processing Demystified: A Step-by-Step Guide for Recruiters in Houston, TX Introduction to AP Processing As a recruiter…
(Read More)