The Ultimate Guide for Shipping/Receiving Coordinators: Must-Have Tools in Your Toolbox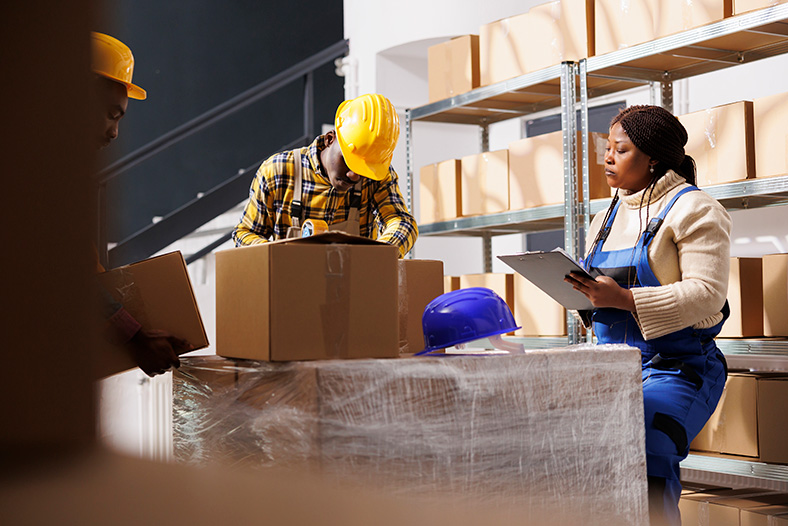 Introduction to the Role of a Shipping/Receiving Coordinator
As a Shipping/Receiving Coordinator, you play a crucial role in the smooth operation of logistics and warehouse management. You are the backbone of the shipping and receiving department, responsible for ensuring that packages and materials are received, processed, and distributed efficiently. With your attention to detail and organizational skills, you keep everything running like a well-oiled machine.
Duties and responsibilities of a Shipping/Receiving Coordinator
As a Shipping/Receiving Coordinator, your duties and responsibilities are diverse and demanding. You are responsible for receiving shipments, inspecting package parts, and verifying the accuracy of orders. Once received, you must carefully construct pallets and shrink-wrap them to ensure safe transportation. You also play a key role in inventory management, keeping track of stock levels, and updating records accordingly.
Using tools such as an RF gun, you scan barcodes and update digital records to maintain an accurate inventory. Additionally, you may be required to take digital photos of received items for documentation purposes. Your attention to detail is crucial as you compare packing lists and shipping papers to ensure that everything is accounted for. In some cases, you may need to operate trucks or forklifts to move materials to the appropriate storage areas, such as racks, shelves, or bins.
Essential tools and equipment for a Shipping/Receiving Coordinator
To excel in your role as a Shipping/Receiving Coordinator, you need to have the right tools and equipment at your disposal. An RF gun is an essential device that allows you to scan barcodes, update inventory records, and track the movement of items within the warehouse. This handheld device enhances efficiency and accuracy, minimizing errors and reducing manual paperwork.
In addition to an RF gun, having a digital camera or smartphone with a high-resolution camera is beneficial for capturing images of received items. These photos can serve as evidence in case of discrepancies or damage claims. Furthermore, you will need equipment such as shrink-wrap machines and pallet jacks to properly secure and move pallets. Depending on the size and weight of the materials you handle, you may also require the use of forklifts, overhead cranes, or jib cranes.
Inventory management for Shipping/Receiving Coordinators
Effective inventory management is a crucial aspect of your role as a Shipping/Receiving Coordinator. You are responsible for maintaining accurate records of incoming and outgoing items, ensuring that stock levels are sufficient to meet demand. Regular physical inventory counts and cycle counts are necessary to reconcile any discrepancies and identify potential issues.
To streamline inventory management, you can leverage technology by using a warehouse management system (WMS). A WMS allows you to track inventory in real time, generate reports, and optimize storage space. It also provides insights into demand trends, enabling you to make informed decisions regarding stock replenishment and storage allocation.
Advancement opportunities and career growth in the field
As a Shipping/Receiving Coordinator, you have a solid foundation in the logistics and warehouse industry. With experience and a proven track record, you can explore various advancement opportunities and further your career. Roles such as Warehouse Supervisor, Logistics Manager, or Supply Chain Analyst may be within your reach.
Continuing education and certifications can also enhance your career prospects. Consider pursuing courses or certifications related to inventory management, supply chain operations, or logistics. These credentials can demonstrate your commitment to professional growth and make you a valuable asset to employers.
Conclusion and Final Thoughts for Shipping/Receiving Coordinators
Being a Shipping/Receiving Coordinator requires a combination of organizational skills, attention to detail, and the ability to work efficiently in a fast-paced environment. By leveraging essential tools and equipment, managing inventory effectively, and continuously seeking growth opportunities, you can excel in this role and advance in your career.
Unlock your potential with the #1 Houston staffing agency. Find your dream job or top talent now!

Founded in 1998, Professional Alternatives is an award-winning recruiting and staffing agency that utilizes technology and relationships to deliver top talent. Our team of experienced staffing agency experts is here to serve as your hiring partner. Contact us today to get started!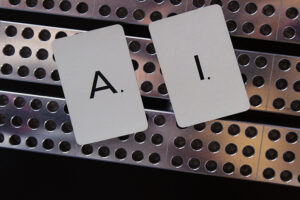 AI in Hiring: Unlocking Efficiency and Accuracy in Four Key Use Cases ‍AI has revolutionized various industries, ranging…
(Read More)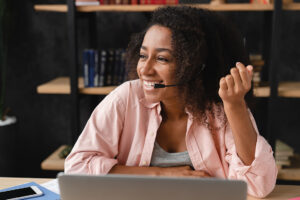 Fluently Navigate Your Sales Support Job Search: Must-Have Tools for Bilingual Professionals ‍   Introduction As the global marketplace…
(Read More)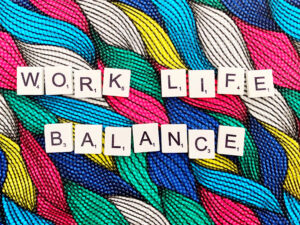 Finding Harmony: Strategies for Achieving Work-Life Balance as a Senior Operational Accountant Introduction: The Importance of Work-Life Balance…
(Read More)