7 Traits of the Ideal Credit Manager
Hiring an excellent credit manager for your company can be a great step forward in the right direction. However, interviewers need to understand the seven traits of an ideal credit manager before going through the interview process.
The job of a credit manager is to ensure that a company's credit policy is followed and that its creditworthiness is preserved. They have a range of abilities, including financial analysis, risk management, and decision-making, which they use in their work. It's critical to comprehend the qualifications required for the position if you're thinking about working as a credit manager.
Please continue reading to learn the top seven traits you should look for when hiring someone in a credit manager role. Our guide will help you choose the right candidate for the position.

Skills To Look for In a Credit Manager
When you hire a credit manager, they must understand the scope of their position and possess the following skills:
1.- Independent Thinker: Credit managers need the ability to make quick decisions, and have solving skills to use technology resources and customer service skills, this will avoid seeking outside motivation to build a great reputation and succeed with every project.
2.- Strong Reputation: Hiring a credit manager with a bad reputation could be detrimental to your company.
3.- People-Oriented: it's important for credit managers to have excellent people skills to work on no standing dead with clients and create an excellent loan experience.
Credit managers should have good customer service skills since they will enable them to deal with clients and consumers in a professional manner.
Active listening, empathy, patience, and the capacity to handle client problems promptly are among the customer service skills. Your candidate should be great at working with staff members who have queries or issues regarding their work and may also require you to have customer service abilities.
4.- Integrity: An ideal credit manager has the integrity it takes to make difficult decisions regarding loans and finances.
5.- Financial Skills: Credit managers need to possess excellent financial skills to be successful in this role. Your credit manager should have the ability to interpret and comprehend financial data referred to perform and interpret financial analysis.
The ideal credit manager might be expected to monitor corporate finances, examine client data, and evaluate risk before authorizing loans.
Strong financial analysis abilities can support your credit manager in making decisions that are advantageous to your firm.
6.- Follows Policies and Procedures: Every company has different policies and procedures regarding their loan applications and grants. Credit managers need to follow these procedures to create a fair experience.
7.- Great Decision-Making Skills: Credit managers will encounter an array of difficult decisions they need to make. Decision-making skills are important for this position.
Having the capacity to recognize and address problems is problem-solving. Your employee would have to handle issues with consumer complaints or disagreements over overdue debts as a credit manager.
He or she can also be in charge of identifying any hazards that could harm the financial stability of your business. For instance, if one of your clients has a sizable debt, you might collaborate with them to identify strategies for paying it off more rapidly.
If you have an interviewee that meets all of the above traits, you have an ideal credit manager willing to work for your company.
Making a Hiring Decision
Sometimes, you'll encounter multiple people who meet the traits you look for in a credit manager. However, you still need to decide. In this situation, it would be best to choose a candidate with a positive attitude and solid experience in the industry.
Hiring someone with relevant experience is a great way to minimize your labor costs through training. Conducting an interview is an important part of making a hiring decision that you'll feel proud about. Without hosting an interview with your potential employee, you'll have no way of knowing whether they meet the desired traits.
Maintaining a positive attitude as a credit manager is important to have a healthy relationship with a work environment. This position isn't ideal for everybody, so employers need to weed out candidates that aren't appropriate for the job.
Final Thoughts
All the traits we discussed throughout this guide are the basis for obtaining a solid credit manager for your business. Each of these traits matters greatly when you make a hiring decision for this position. You don't want to hire a candidate that misses out on crucial traits because the job won't work well for them long term.
Sometimes, you'll find the perfect person for the job immediately; other times, it can take a while. You don't want to rush this process and bring someone into your company that doesn't work well as a credit manager.

Founded in 1998, Professional Alternatives is an award-winning recruiting and staffing agency that utilizes technology and relationships to deliver top talent. Our team of experienced staffing agency experts is here to serve as your hiring partner. Contact us today to get started!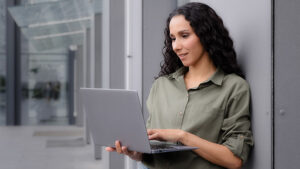 From Numbers to Strategy: How Controllers Empower Companies to Thrive in Today's Business Landscape ‍Image Source: FreeImages  The…
(Read More)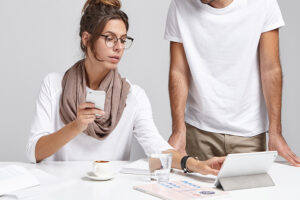 Austin's Hidden Gems: Discovering the Path to a Successful Career as a Closing Coordinator Introduction to the Role…
(Read More)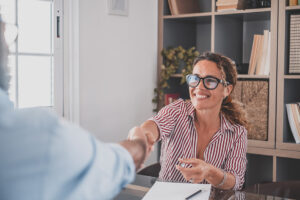 The Key to Success: Unveiling the Power of the Human Resources Business Partner Role ‍ Introduction to the…
(Read More)