Advantages of Hiring a Great Billing Specialist
The way you bill your customers matters a lot when it comes to running your business. Some businesses need a billing specialist to ensure that they receive all of their invoices promptly. Getting lost in all the paperwork associated with your clients can be easy.
If you have plenty of documents to sift through regarding customer finances, you should consider bringing a great billing specialist into your company. These specialists will manage your bills, send invoices to clients, and keep records of company fiscal responsibility.
Expect Greater Accountability
If you don't have someone to hold accountable for missing financial records, it can cause an unpleasant work environment. Hiring a great billing specialist will help keep someone accountable for important fiscal information.
1.-    An Increased number of records will be free of error.
2.-    Managing your team will be easier.
3.-    You'll lower labor costs when you hire an efficient billing specialist.
4.-    Billing specialists can streamline financial records.
5.-    Verify claim accuracy prior to submission.
Another way billing specialists can assist in preventing revenue cycle clogs is to ensure that expected charges contain the necessary information for each payer and that claims are properly formatted to ensure successful delivery to the payer. The following are some of the most common types of mental and behavioral health billing errors:
Errors in documentation, such as failing to record the location and time of service
Billing unit errors, such as billing treatment that lasted only 30 minutes using one-hour codes
Policy violations, such as failing to record charges on time
6.-    You can expect more reporting about daily processes and practices.
You can anticipate a great billing specialist bringing all these benefits to your business. You'll notice improvement immediately after you hire a professional to handle these important financial records. However, you should already have policies that your billing specialist will follow after you bring them on to your team.
Updating information is an important part of a billing specialist's employment role. When your financial records aren't current, tracking down customers for payment will be difficult. The fewer people you have willing to pay bills to your company, the more money you'll have to spend negating these bills to collections.
Seeking a High-Demand Billing Specialist
Unfortunately, if you're looking for a billing specialist with plenty of experience in the industry, it'll cost you more. However, these costs balance out when you don't have to deal with employees that don't properly manage your paperwork or generate good results.
Employers may need to expand their budget when hiring a great billing specialist for managing important documents. You don't want to worry about mismanagement regarding financial information because that could cost your company a lot of money.
If you lowball the salary number to a potential billing specialist, it is unlikely that you'll get a high-demand candidate. Then, you'll have to spend more money and resources and the training process to bring them up to your expectations.
Final Thoughts
A great billing specialist will enhance your business security by protecting your financial records and sending secure invoices. In addition, this person will keep customer information updated so that you can easily reach out to your customers. The easier it is to contact people about outstanding bills, the last money you'll have to spend on a debt collector.
When you hire a billing specialist with great interpersonal skills, you'll receive more people interested in your services. The way you treat customers when it's time for them to pay bills can have a huge impact on your business reputation. You can gauge your potential employee's skills during the interview process.

Founded in 1998, Professional Alternatives is an award-winning recruiting and staffing agency that utilizes technology and relationships to deliver top talent. Our team of experienced staffing agency experts is here to serve as your hiring partner. Contact us today to get started!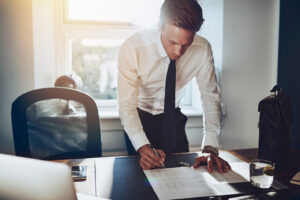 Mastering Modern Litigation: How Houston Paralegals Can Optimize E-Filing and Records Administration ‍ Unlock your potential with the…
(Read More)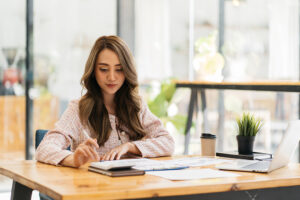 AP Processing Demystified: A Step-by-Step Guide for Recruiters in Houston, TX Introduction to AP Processing As a recruiter…
(Read More)