Accounts Receivable Interview Questions
Owning a business that handles multiple financial situations can be stressful. Fortunately, you can have an accounts receivable clerk or specialist streamline the financial information of your debtors. This practice makes it easier for you to keep track of funds people owe you from purchases or other services.
However, before you hire an accounts receivable employee, it's important to ask specific questions during the interview. The interview process will give you further insight into your candidates, so you make the right hiring decision.
Gather Information About Work Experience
Whether you're looking for someone with experience managing accounts receivable positions or looking for other work experience, it's important to gather this information. Ask the following questions to learn more about how a candidate's work experience would benefit them as an accounts receivable employee.
What Do You Consider A Financial Risk In This Industry?
Asking this question can help you identify whether the person understands the job they're applying for. Your candidate might state that a customer that refuses to interact with a company about owed debt would be a financial risk.
Are You Comfortable Working With Spreadsheets?
Some people are more tech-savvy than others, and you need someone with digital competence to work in an accounts receivable position. Working with spreadsheets is one of the main software competencies your employee needs.
The Workload For This Position Is Frequently Repetitive. How Do You Keep Yourself Motivated At Work?
Accounts receivable managers want to know that the people they hire can handle the repetitive nature of the tasks they'll be doing on a daily basis. Even if you are more than qualified and have demonstrated promise in terms of accounting methods, the impact of burnout on the workforce is always a challenge. When hiring, employers may consider applicants' reactions to burnout.
Do You Have Experience Working With Goods And Services?
If your candidate has previous experience working in an industry that handles goods and services, they have a leg up in understanding finance. You would be surprised by how this fiscal understanding can reduce the standard loss expected from a loan company.
Why Did You Leave Your Previous job?
Employers frequently ask this question in order to gain a concise and efficient understanding of the applicant's background. Employers want to know if an applicant left their previous job on good terms and what their most recent work experience entailed. Consider including details that highlight the positive aspects of your previous position, what you liked about your work there, and what skills and experiences you have that are relevant to the position you're applying for.
What Are Your Strengths When Dealing With Money?
How someone represents their strengths in handling their own account balance can reflect the level of awareness they have to reduce the risk for your business. Asking someone how they manage their money speaks volumes about their understanding of finances. Some people take pride in how well they handle money.
Which Do You Prefer: Working In A Group Or Working Alone?
Employers may ask this question to see how you would fit in with the current team. Employers place a high value on teamwork in accounting, and while individual aptitude is important, teamwork handles the majority of project-related and big-picture issues in the workplace. Emphasize your willingness to work in any situation, whether alone or as part of a team, and why both are acceptable and efficient for you.
Do You Personally Believe In Yourself As A "People Person?"
Employers ask this to determine not only how well you will work with their team, but also how well you will work with clients. Accounts receivable clerks interact with clients and coworkers on a daily basis, so they must be open and engaged in social settings during the workday. Consider presenting yourself in a friendly and open manner throughout the interview to demonstrate to your employer that you are friendly and easy to talk to.
Choose Candidates With Strong Analyzing Skills
Finally, it's important to choose people with strong analytical skills to work in accounts receivable positions. Ask them about their level of understanding as it relates to accounting data and how they interpret specific figures presented to them. It would be best to prepare these figures before the interview so that you can see it there quick analyzing and decision-making skills at work.
Final Thoughts
Someone that works in an accounts receivable position will send invoices to clients to inform them about any outstanding debt. You'll need to hire people for this position who feel comfortable looking over spreadsheets and analyzing account balances. They will have plenty of figures to research during their employment for multiple customers.
Asking the questions we've discussed throughout this guide is a great way to gain insight into whether or not someone is a good fit for an accounts receivable job. Unfortunately, there are some people you'll encounter that aren't appropriate for this role that you'll need to exclude from the hiring process.

Founded in 1998, Professional Alternatives is an award-winning recruiting and staffing agency that utilizes technology and relationships to deliver top talent. Our team of experienced staffing agency experts is here to serve as your hiring partner. Contact us today to get started!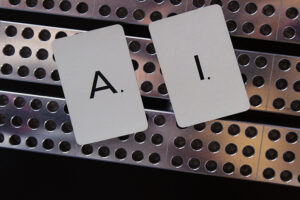 AI in Hiring: Unlocking Efficiency and Accuracy in Four Key Use Cases ‍AI has revolutionized various industries, ranging…
(Read More)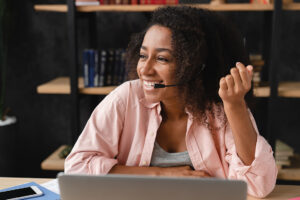 Fluently Navigate Your Sales Support Job Search: Must-Have Tools for Bilingual Professionals ‍   Introduction As the global marketplace…
(Read More)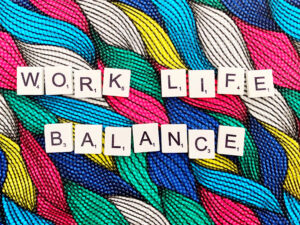 Finding Harmony: Strategies for Achieving Work-Life Balance as a Senior Operational Accountant Introduction: The Importance of Work-Life Balance…
(Read More)