How to Deal with an Effective Credit Application?
To determine whether or not a credit application is effective, you need to look over traditional criteria understood by most loan institutions. Customers more likely to receive approval have a decent credit score and a reasonable debt-to-income ratio. You'll also need to see how long they've received their income consistently.
When you receive an effective credit application, there are more steps to take to approve an individual or business for a loan. Please continue reading to learn everything you need about effective credit applications and what makes people subject to approval.
Credit Manager Approval Process
The person who approves or denies loans distributed throughout an industry is called a credit manager. They follow practices set by the company they work for that usually go along these lines.
1.- Give The Client An Application
To qualify for a loan, borrowers must go through a process known as credit approval. A lender uses this process to determine a borrower's ability and willingness to repay a loan in full (interest and principal) on time. Any loan made by a financial institution is subject to this process in order to manage the bank's risk exposure.
2.- Research Credit Scores
Obtaining information about applicants seeking a loan or line of credit in order to assist the lender in determining the applicant's creditworthiness.
3.- Check For Missing Fields
4.- Have The Client Sign Consent Forms
5.-Approve Or Deny The Loan Requested
Although most of these forms are electronic now, you can print off forms for people who prefer traditional methods. Some people don't feel comfortable putting their information on a computer and would rather have a physical copy.
A credit manager must look over plenty of data before approving loans. They can't go based on credit score alone because it doesn't give enough insight into the client's financial responsibility. Approving customers who understand the authorization process is important.
Strengthen Your Team's Financial Skills
During the employee onboarding process, hiring people with great money management skills is important. Hiring these candidates will save you time and effort regarding the training procedures your business needs. In addition, you can expect smooth workflow from your team when everybody has a basic understanding of financial skills.
After you hire the right people to fill their roles, you'll need streamlined information regarding customer information. So, creating a strategy with your team that allows you to keep track of client financial records is the easiest way to gain success.
You can host multiple training sessions for your employees so that they can keep their financial skills intact. This will make it easier to conduct financial processes among clients that are successful and productive. Minimize risk by enhancing your team's financial skills and ensuring everybody is on board with your processes.
Final Thoughts
If your business receives an effective credit application, it's important to go through the approval process. You can gain plenty of income by maintaining appropriate interest rates for your customers. An effective credit application represents that your client has a good credit score and a reasonable debt-to-income ratio. You don't want to approve any loans if clients don't meet those criteria.
One of the first things you should put on a credit application is the contact information for your customers. This way, you can quickly alert them whether or not their loan was approved or denied. If you'd need to deny any credit applications, it would be best to let the client know why so they can make improvements. This is the best way to gain returning business.

Founded in 1998, Professional Alternatives is an award-winning recruiting and staffing agency that utilizes technology and relationships to deliver top talent. Our team of experienced staffing agency experts is here to serve as your hiring partner. Contact us today to get started!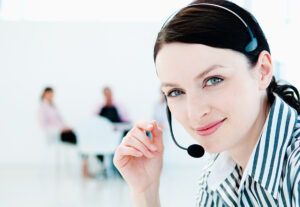 Fluently Navigate Your Sales Support Job Search: Must-Have Tools for Bilingual Professionals Introduction As the global marketplace continues…
(Read More)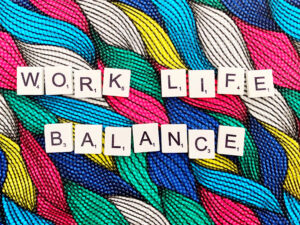 Finding Harmony: Strategies for Achieving Work-Life Balance as a Senior Operational Accountant Introduction: The Importance of Work-Life Balance…
(Read More)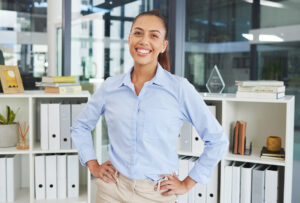 Boost Your Career as a Payroll Assistant: Excel Skills Every Budget Professional Should Master Introduction As a payroll…
(Read More)