How to Hire a Successful Credit Manager
Hiring a successful credit manager is important when you run a company that offers loans to individuals and businesses. You don't want to make the mistake of hiring a credit manager that doesn't handle your funds properly and continuously offers loans to underqualified candidates.
However, you also don't want a credit manager who refuses to give anybody loans. Please continue reading to learn how to hire a successful credit manager for your company. Our guide will teach you the important skills your candidates need and how to identify them as potential employees.
A financial manager may also interact with upper-level management and supervise department employees. Although they may interact and communicate with potential customers, their primary responsibility is to review, approve, or deny loan applications. This distinguishes credit managers from loan officers, who are more likely to work with potential customers to improve their loan requests.
Credit Manager Important Skills
You should look for multiple skills when you hire a credit manager. These skills are crucial when it comes to making important decisions and overcoming obstacles.
Financial literacy: you can identify candidates with financial literacy by looking through their employment history and credit history.
When your candidate is financially literate, he/she understands how to allocate the income to multiple goals at the same time, including savings, debt repayment, and an emergency fund.
They have the resources to conduct extensive research and evaluation of loans, credit cards, and investment opportunities. Even if you don't have a lot of spare cash to help you achieve all of your financial goals, financial literacy will teach your employee how to prioritize them and make progress when they can.
Charisma: Credit managers with charisma are more likely to attract business to your loan company. When people feel comfortable speaking with employees, the entire business has a good reputation.
Flexibility: a credit manager needs to have flexible decision-making skills to handle complex situations. Sometimes, understanding credit scores and debt-to-income ratios for clients is complicated.
Resourcefulness: you need a credit manager that can facilitate interactions with multiple agencies to pave the way for financial success. Some clients have multiple A/Rs that need investigation.
Excellent analytical skills: Financial analysts must be able to synthesize large volumes of data, analyze the data, and find a solution to various problems.
A credit manager must evaluate a credit application to determine a client's creditworthiness and suggest decisions on whether or not to lend.
Understanding the importance of these qualities is the first step employers need to take when hiring a successful credit manager. The right candidate will transform your business by supporting individuals and businesses with a strong fiscal reputation.
Test Candidate Decision-Making Skills
One of the most vital aspects of a career as a credit manager is decision-making skills. You don't want to hire someone to offer loans to anybody who asks without proper research. In addition, loan companies need to create relationships with financially stable people if they want to receive timely payments on their loans.
However, it's also important for business owners to support the decision-making skills of a credit manager, which takes some trust. You must hire someone you believe will follow the procedures and protocols properly. You should not hire a credit manager that you feel the need to constantly check up on.
To test your candidates' decision-making skills, it would be best to ask specific questions during the interview to understand how they would handle complicated situations. For instance, you can ask how they respond to difficult clients during the interview.
Final Thoughts
One of the most stressful aspects of hiring a successful credit manager is putting your trust in their opinions. You won't always be there to watch every step they take when processing loan applications for businesses and individuals. Therefore, you need to put clear protocols in place for your credit manager to follow.
Also, interpersonal skills go a long way when distributing loans to others. When people have an excellent experience speaking with your credit manager, they're more likely to recommend your loan institution.

Founded in 1998, Professional Alternatives is an award-winning recruiting and staffing agency that utilizes technology and relationships to deliver top talent. Our team of experienced staffing agency experts is here to serve as your hiring partner. Contact us today to get started!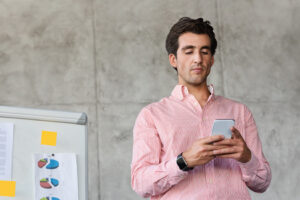 Exploring the Impact of Legal Landscape on the Rapid Adoption of Generative AI in HR ‍Introduction to Generative…
(Read More)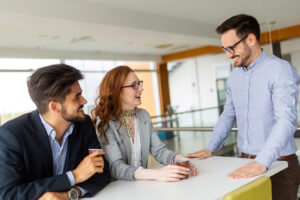 Rising to New Heights: How to Seize the Exciting Opportunities as a Marketing Analyst The role of a…
(Read More)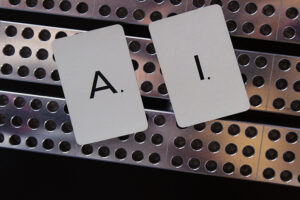 AI in Hiring: Unlocking Efficiency and Accuracy in Four Key Use Cases ‍AI has revolutionized various industries, ranging…
(Read More)