9 Characteristics of a Professional Financial Trader
Financial trading is fast-paced and challenging. It will require a high level of skill and dedication. This includes buying and selling financial assets like stocks, bonds, and currencies.
The goal is to make a profit. Pursuing a career as a financial trader can be daunting. However, there are certain characteristics for every professional trader to have. Let's take a look at what they are now.
Professionalism
Professional traders should always conduct themselves in a professional manner. They need to have a deep understanding of the financial markets and the assets they trade. They need to communicate effectively with clients, colleagues, and other market participants.
Implementing the best practice for trading with professionalism will be key.
Risk management
Taking risks and managing them effectively will be one of the key responsibilities. This includes knowing when to cut their losses and when to take a profit. They should have a well-defined strategy that outlines their risk management approach.
Fast Decision-Making 
Traders need to make decisions quickly. Thus, the skill of fast decision-making is necessary. This should include processing large amounts of information and analyzing it quickly to make informed decisions.
Money management
A successful trader should have excellent money management skills. You should be involved in knowing how much money to invest in each trade and how to manage your overall portfolio. Traders should have a clear understanding of their financial goals and be disciplined in sticking to their strategy.
Humility
Humility is an important characteristic of successful traders. The financial markets are complex and unpredictable. The best traders can experience losses.
Being humble and recognizing that no one has all the answers can keep a trader grounded and avoid making costly mistakes. Plus, humility will help you realize that not all losses are the end of the world.
Edge
A professional trader is someone who should have an edge in the market. This can include a strategy or approach that sets them apart from other traders. This can give them a competitive advantage while achieving their financial goals.
Continuous improvement
Financial trading requires ongoing learning and improvement. They need to be on the lookout for ways to improve their skills and knowledge. This can include attending seminars, reading books, or studying marketing trends.
Staying ahead of the curve and improving their craft will be a plus. There is no need to slack or fall behind. You may be trading the same way you did years before, only to notice that the game may have changed in different ways.
Ability to Focus on what you do best
Professional traders can stay one step ahead of other traders by keeping a trading journal and using it wisely. A trading notebook can help you concentrate on what is most effective for you, such as the currency pairs, trading methods, and times that perform best for you.
Understand when to avoid the market
Skilled financial traders have mastered one skill that distinguishes them from other types of traders: they know precisely when to exit the market. Expert financial traders avoid the market whenever their trading plans or conditions are not fully met and when it is extremely quiet, or when the price range is fairly flat.
Final Thoughts 
If you are intending on becoming a professional financial trader, it's important to have these seven characteristics listed above. Be sure that you recognize that this is a long game. It should not be considered a get-rich-quick scheme or anything similar.
Know that this is something that will take time and effort. No successful trader has a perfect record. Nor have they achieved their success without losses.
It's important to hone your skills and always watch for trends. This will help you make a decision to execute a trade or pass on it. It is possible to become a financial trader and be successful.

Founded in 1998, Professional Alternatives is an award-winning recruiting and staffing agency that utilizes technology and relationships to deliver top talent. Our team of experienced staffing agency experts is here to serve as your hiring partner. Contact us today to get started!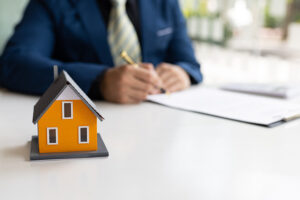 From Rookie to Pro: The Journey of Leasing Consultants and Their Remarkable Success Stories ‍Image Source: FreeImages Introduction:…
(Read More)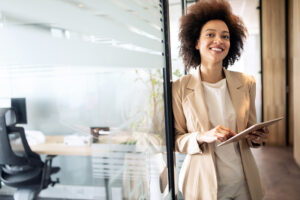 Building a Winning Squad: The Art of Attracting Seasoned CPAs to Your Organization ‍Introduction: The Importance of Attracting…
(Read More)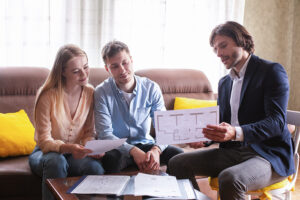 Property Management Excellence: ‍15 Skills You Can't Ignore for Success Introduction: The importance of skills in property management…
(Read More)