Recruitment Strategies in HR Management
As someone who is in HR management, recruiting people to join your company is a must. Your company needs the right kind of people. At the end of the day, it comes down to identifying, attracting, and selecting qualified candidates.
HR management plays a critical role in developing recruitment strategies that are in line with the business's goals. The recruitment process needs to be efficient and effective. This guide will go over the potentially effective recruitment strategies you can try out.
Let's look at the following things you can do as an HR manager below.
Focus on the needs of the organization
The needs of your organization (no matter the size or niche) must be a priority. What needs to be addressed? Who is qualified to do this?
An HR manager will need to target people who are skilled enough to perform the duties of the job. It takes the necessary skills, competence, and qualifications to hire someone. That new hire must also learn and understand the organization's culture and values so they are aligned with them.
HR managers and other supervisors should work together to construct what they look for in an ideal candidate. Both of you can work together to see which candidates fit the profile. In other words, the hiring process shouldn't have to be a solo mission.
You might need the right person to assist you in finding the right hires for specific job openings.
Which is preferable, external or internal recruitment?
You might be debating whether external recruitment or internal recruitment is the better option for you based on the responses to the aforementioned questions.
What distinguishes internal from external recruitment?
We must first comprehend what internal and external recruitment is, then we must know how they differ.
Internal recruiting refers to a company's attempt to fill a position from its current staff base. One type of internal recruiting is promotions.
On the other side, external recruiting is when your company looks for people who aren't already employed by the company to fill a position.
Go where the prospective job applicants are
Now that you have an idea of who your ideal candidate is, it's time to know where to find them. Going to the sources is one of the best strategies. Is your ideal candidate someone who is a college student graduating in the next year?
The best place would be a job fair aimed at college students planning their future. If your organization is part of a certain industry, see if there's a certain trade show or conference in your area. This may be the best place where you'll find plenty of people in attendance.
There may be a few who may fit your ideal candidate profile. Not everyone in the work market will fit what you're looking for.
Plan and follow a budget
A hiring budget will be key. Maintaining it will be essential. You don't need to go overboard here in finding the right person.
Your budget and creativity will allow you opportunities to develop and employ the right strategies. For example, you can use a portion of the budget to advertise job openings. You can promote it on social media or even through traditional means such as print, television, or radio.
These are great channels for building awareness. If there's a job opening, you need to get the word out.
Final Thoughts
HR managers don't need to complicate the recruiting and hiring process for employment. Following these three strategies above will be crucial in finding the right person for your organization. Whatever the position is, make sure you find people who possess the experience and skills.
Once you have a strategy in place, run with it and document your success. See how effective it is for you. Don't be afraid to make changes if you're stuck somewhere.
The hiring process can be a challenge. Yet, as long as you have a strategy in place, it will be a little easier. It will even save you time and headaches.

Founded in 1998, Professional Alternatives is an award-winning recruiting and staffing agency that utilizes technology and relationships to deliver top talent. Our team of experienced staffing agency experts is here to serve as your hiring partner. Contact us today to get started!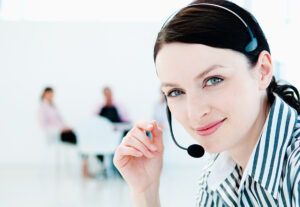 Fluently Navigate Your Sales Support Job Search: Must-Have Tools for Bilingual Professionals Introduction As the global marketplace continues…
(Read More)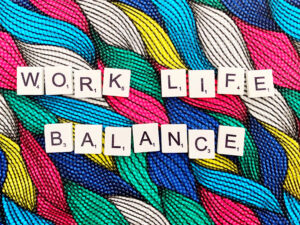 Finding Harmony: Strategies for Achieving Work-Life Balance as a Senior Operational Accountant Introduction: The Importance of Work-Life Balance…
(Read More)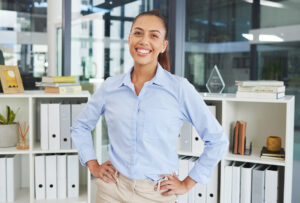 Boost Your Career as a Payroll Assistant: Excel Skills Every Budget Professional Should Master Introduction As a payroll…
(Read More)